Kayley  Glavin also contributed to this article.
Malden Arts hosted a ribbon-cutting ceremony for the Frank Stella mural to honor his generosity towards the city of Malden. The mural is located on the back of Malden High School. The ceremony was hosted on December 11th at 3 p.m. Prior to that, groups of people gathered to take a look at his Mural. Many people there had the opportunity to talk to Frank Stella. Frank Stella simply thinks his work is "a mix of shapes and colors."
This mural was just the "beginning" and after this, he "did not develop much." He hopes his artwork makes people "feel good and basically alive." He sees it as "something [people] have not] seen before."  After the ribbon-cutting ceremony, the attendees were invited for a reception at the Malden Public Library where three of Frank Stella's artwork were put on display in which light refreshments were served.
At the Malden Public Library, there was an open reception for people to come inside to see more artwork created by Stella. Naomi Brave, the Co-Chair of Malden Arts, opened up the reception. Mayor Gary Christensen then made a short speech and says one of the best parts for him was "the good fortune of meeting and getting to know Frank." He believes Stella is someone who does not "forget their past and wants to help Malden build a bright future." Mayor Christenson also mentions how he appreciates the "hardwork and dedication" Malden Arts puts into the "future of our city."
The mayor then presented Stella with his own "key to the city." Subsequently, to receiving his award he joined in for a photo with the Superintendent John Oteri, the mayor, and many others. After he spoke, Sharon Santillo, who is also a member of Malden Arts, made a few comments about her appreciation for Stella and his wonderful artwork. They all made it clear that Malden was lucky to be able to have his work.
Many key figures who have an influence to the city of Malden attended the ceremony; such as House of Representative member, Steven Ultrino. Councillor members O'Malley and Winslow made an appearance as well; along with Superintendent Oteri. There were also many art teachers from various schools from Malden who were there to value Stella's work.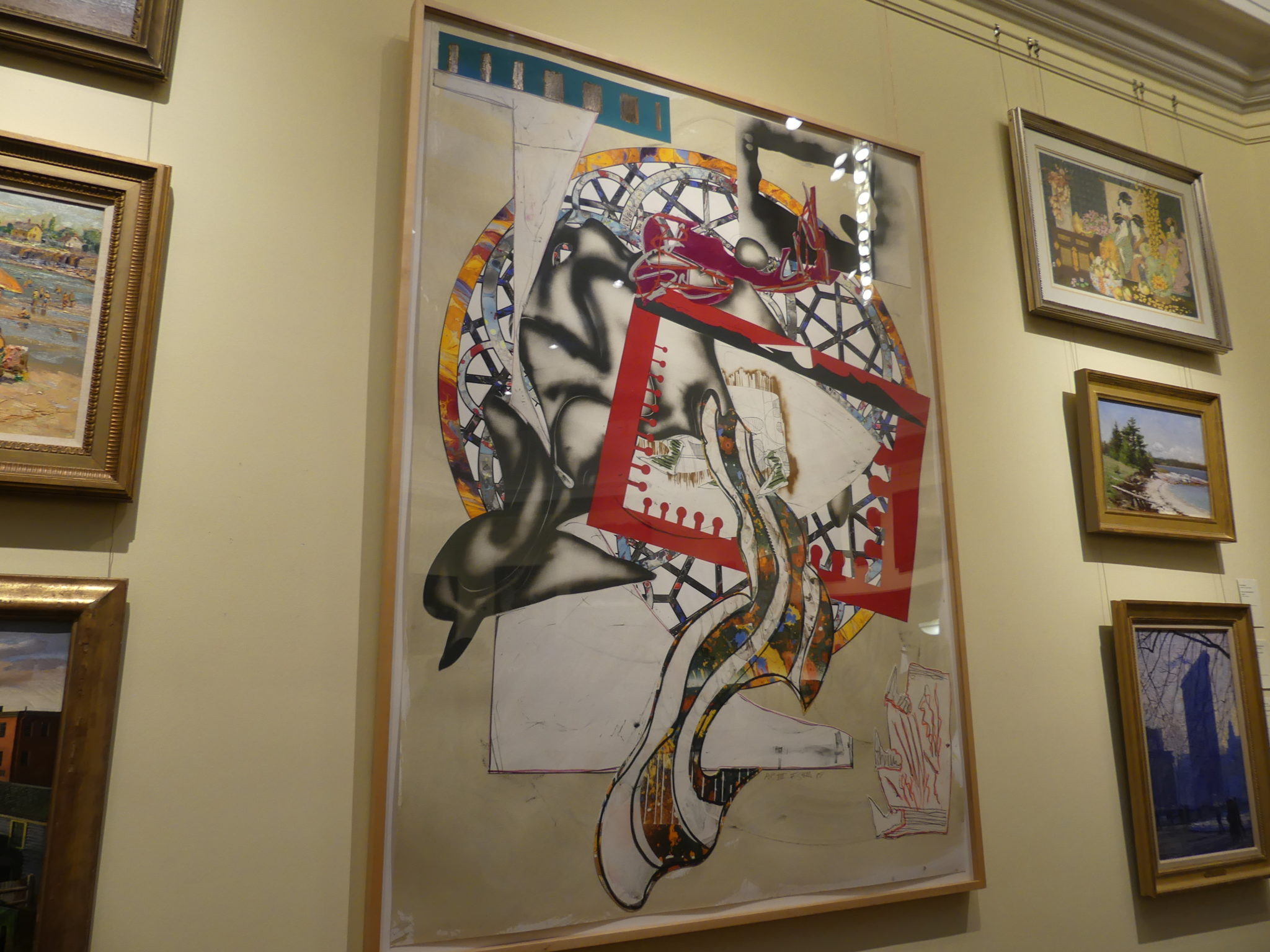 Brave shared she was inspired by Stella to become an artist herself. She is grateful to have his artwork displayed in Malden because it "inspires our youth" and teaches them that public art is valuable.
Santillo is also part of the Walkability committee. She expressed her gratitude to Stella for allowing her to incorporate his designs with wayfinding signs; these signs display the amount of minutes it takes to reach certain destinations. Walk Boston heard of this idea and presented Malden the golden shoe award for "being the first in the country to combine fine art with walkability."
Frank Stella's contributions to the city of Malden is widely appreciated and his legacy continues to impact people in an uplifting way. Malden Arts will continue to pay homage to artists who have roots from Malden and enhance the future of Malden.