Anna Silva also contributed to the reporting.
Midterm week is one of the weeks that can stress students out the absolute most. Midterms go on for three days and that leads to students being forced to take multiple midterms a day. Therefore, when midterms are over, students feel the most tired because of the exams and the amount of work that can be pressured on them. 
To relieve some of the stress, Principal, Chris Mastrangelo has set up some events to help students after taking exams all week. Brunelli House Principal, Heather Northrop, the adjustment counselors, and Mastrangelo all worked with each other to set up these fun programs and activities.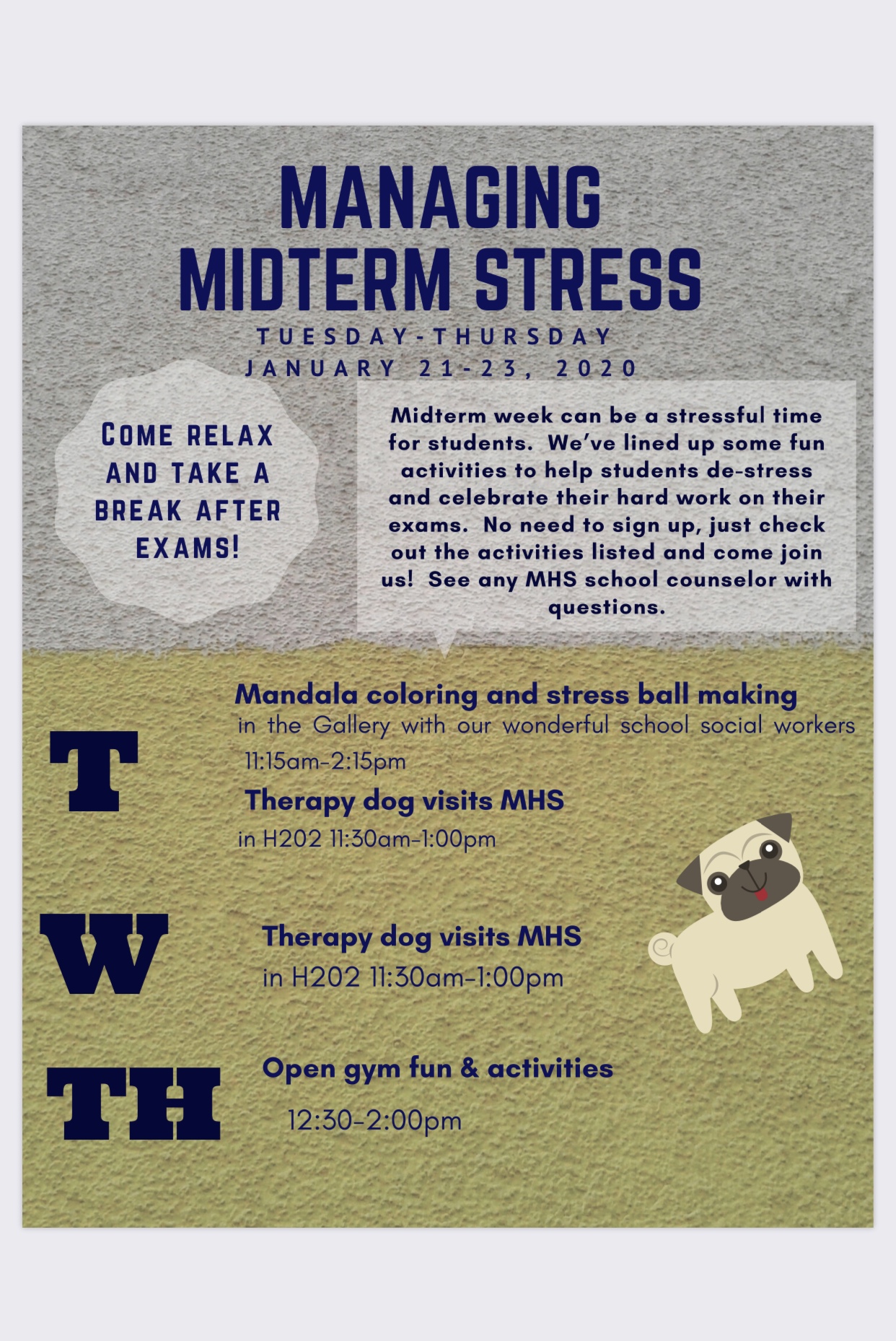 First, there will be Mandala coloring and students will have the opportunity to make stress balls in the school gallery. There will be social workers there as well to help out. This will be happening on Tuesday, January 21st, which is the first day of midterms.
The next day on Wednesday, the 22nd, they will bring in therapy dogs. It will be happening in room number H202. Students will be able to play around with these dogs from 11:30 a.m to 1:00 p.m.
On Thursday, the last day of midterms, there will be open gym activities. Students will have the opportunity to go there, chill around and have fun with their friends from 12:30 to 2:00 p.m. 
The staff hopes the students will be able to de-stress from these activities so they can take a break, relax, and celebrate their hard work and effort that they put into these exams.