10 Things I Hate About You (1999)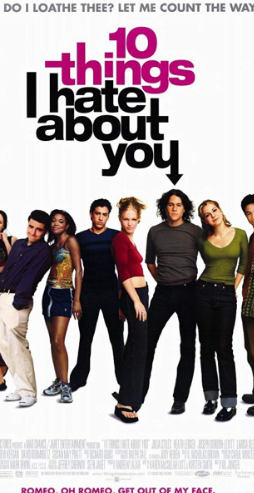 A loose adaptation of a Shakespeare play (probably one of the best adaptations ever, as it made Shakespeare likable, a very hard task), this high school romance has new kid Cameron James (Joseph Gordon-Levitt) crushing on popular girl Bianca Stratford (Larisa Oleynik). But before he could even dream of dating Bianca, he has to go around her strict dad's dating rule. He tries to get mysterious bad boy Patrick Verona (Heath Ledger) to attempt in wooing the older Stratford daughter, Kat (Julia Stiles) who has a reputation for being ill-tempered, shrewish, and pretty much undateable. 
Set It Up (2018)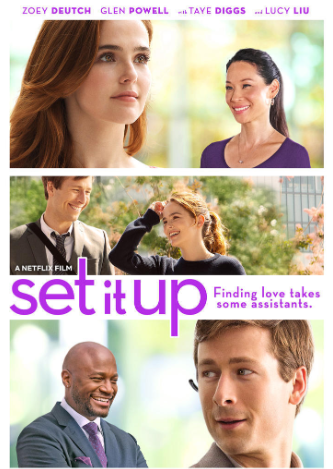 This Netflix Original has overworked workers Harper Moore (Zoey Deutch) and Charlie Young (Glen Powell) playing cupid as they attempt to set up their workaholic bosses with each other for the sole reason to get them off their backs. In the midst of trying to orchestrate the perfect romantic relationship for their bosses, both assistants need to do some serious "adulting" and remember what their goals are for their lives, both professionally and personally. This movie is a very stereotypical romantic comedy but with the amusing characters and clever dialogue, it never once feels corny. 
Clueless (1995)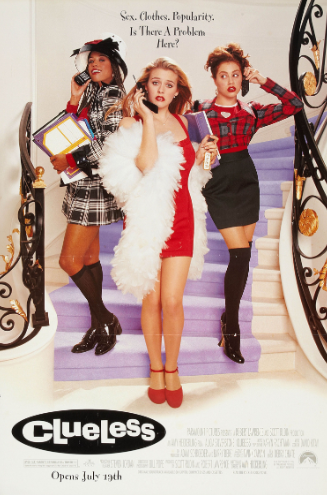 An iconic and timeless teen movie, and another great example of loose adaptations of the 90's (this one being of the Jane Austen novel Emma) tells the story of a rich, popular, and somewhat naive Beverly Hills girl Cher Horowitz and her high school as she adopts new girl Tia Fraiser (Brittany Murphy) and welcomes her to the life of being at the top of the high school hierarchy. As she plays around with love, trying to set up teachers and her friends, she tries to find some for herself and, needless to say, is surprised by the outcome.  
The Sun is Also a Star (2019)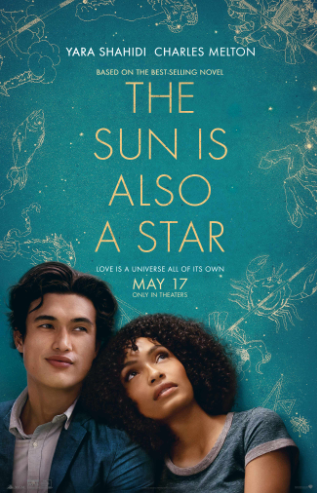 Based on the 2016 book of the same title, this movie follows the story immigrant high schooler Natasha Kingsley (Yara Shahidi) who only has one day left in New York before she and her family get deported back to Jamaica and Daniel Bae (Charles Melton) first-generation college student who's all of his Korean parent's hopes on his shoulder as he goes in for an Ivy League interview. These two strangers cross paths and Daniel makes it his mission to push pragmatist Natasha into taking a chance in fate, love, destiny, and him. 
500 Days of Summer (2009)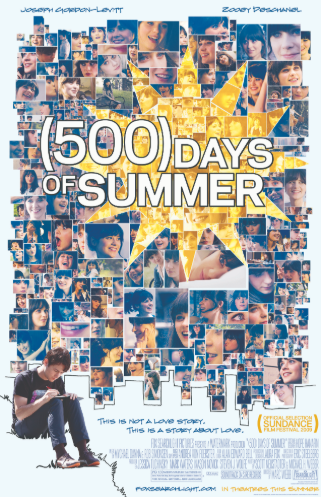 Hopeless romantic Tom Hansen (Joseph Gordon-Levitt) reflects on the ups and downs of his relationship with Summer Finn (Zooey Deschanel) the girl that he was heads-over-heels for no matter how hard he tries, could never have. The story tells about their summer together in non-chronological order, jumping between all 500 days. This aspect is something that I think is always more interesting in these types of movies as it allows them to not become predictable. The dynamic and the story between the two characters shows the other side of love, where it doesn't always last forever and it isn't that easy to find "the one" as most other movies show it