The Girls Indoor Track team ended their season back in February with an undefeated record of 6-0 and were able to take back the title of GBL Champions, which head coach David Londino shares was really their "biggest end goal with [their] first year coming back into the league."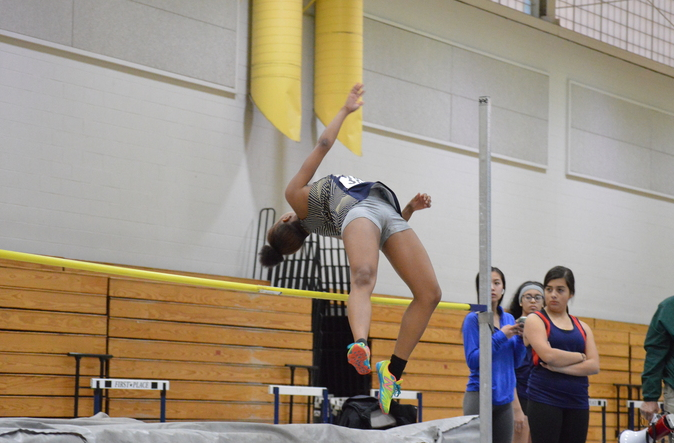 It all came down to the final meet, the senior night meet, against Revere High where both the girls and the boys GBL Champ titles were at stake. Senior Angelina Schorr shares how there's "a bit of a track rivalry with Revere" and so being able to win the GBL title in a meet against them provided a great sense of competition and the moment of victory gave them a "strong sense of pride."
 The girls team won their meet by, what Londino would describe as, "a lot." Although this didn't really come as a surprise to assistant coach Marc Ferrara, who shared how he believed the entire season for the girls was outstanding and how "in [his] mind there was no way they were not winning the title."
Two school records were broken during the 2019-2020 season, one of them being by Junior Jania Williams-Royster in the high jump with a height of 5'1, this being broken at the Revere meet on January 29th and earning her the title of GBL All-Star. The team also had four individuals to be sent to the Division One States Meet on February 12th, and resulted with junior Makayla Preston taking 8th place in the shot put event. Two relay teams were also sent to states, the girls 4x400 and 4x800, who were additionally recognized as GBL All-Star teams.
The 4x400 state relay was all senior girls, including Schorr, Pryanna Alper, Batoul Chouiki, and Nour Chouiki. The last time that team ran that same event was their sophomore year, so reminiscing on that Schorr thought it was "really excited to do it all together one last time."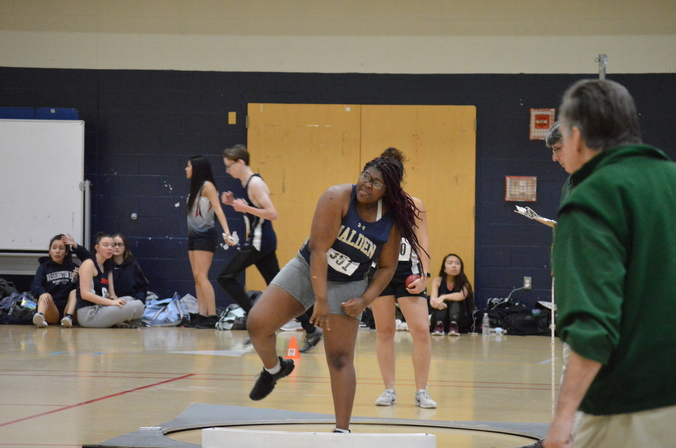 As in any other sport, the season came presenting challenges. Where the team lacked top-talent, they "made up with depth," Londino states, "the girls team always has more depth." This means that maybe they don't take first place but they have multiple people placing second and third which really helps the team in the long run. People like junior Arianna Alexandre, who joined indoor for her first time this year and Ferrara praises for "really [improving] as the season went on," are an example on how everyone on the team helps in leading the team into their success. 
Schorr credits Londino for the triumphs of the season, saying that "because he is a really good coach and really helps put people where he knows they will excel" they're able to fill in any gaps left by future graduating seniors and prepare the upcoming members to make as much as an impact to the team as they did. 
This year, Londino says, they focused on "making it about the team," which proved to have been tremendously successful as the girls indoor track team had one of the best seasons possible.