Roxane Leon also contributed to this article.
The Malden High School's Varsity Gymnastics team leaped into the new season with hopes of improving and growing together as a team.  
Throughout the season, their biggest struggle was taking on the new players, who were fairly new to the sport. Junior Suiyenah Chen, who competes on beam for the varsity team, stated that "this year was [their] best year despite [their] having to start from scratch with a bunch of new team members."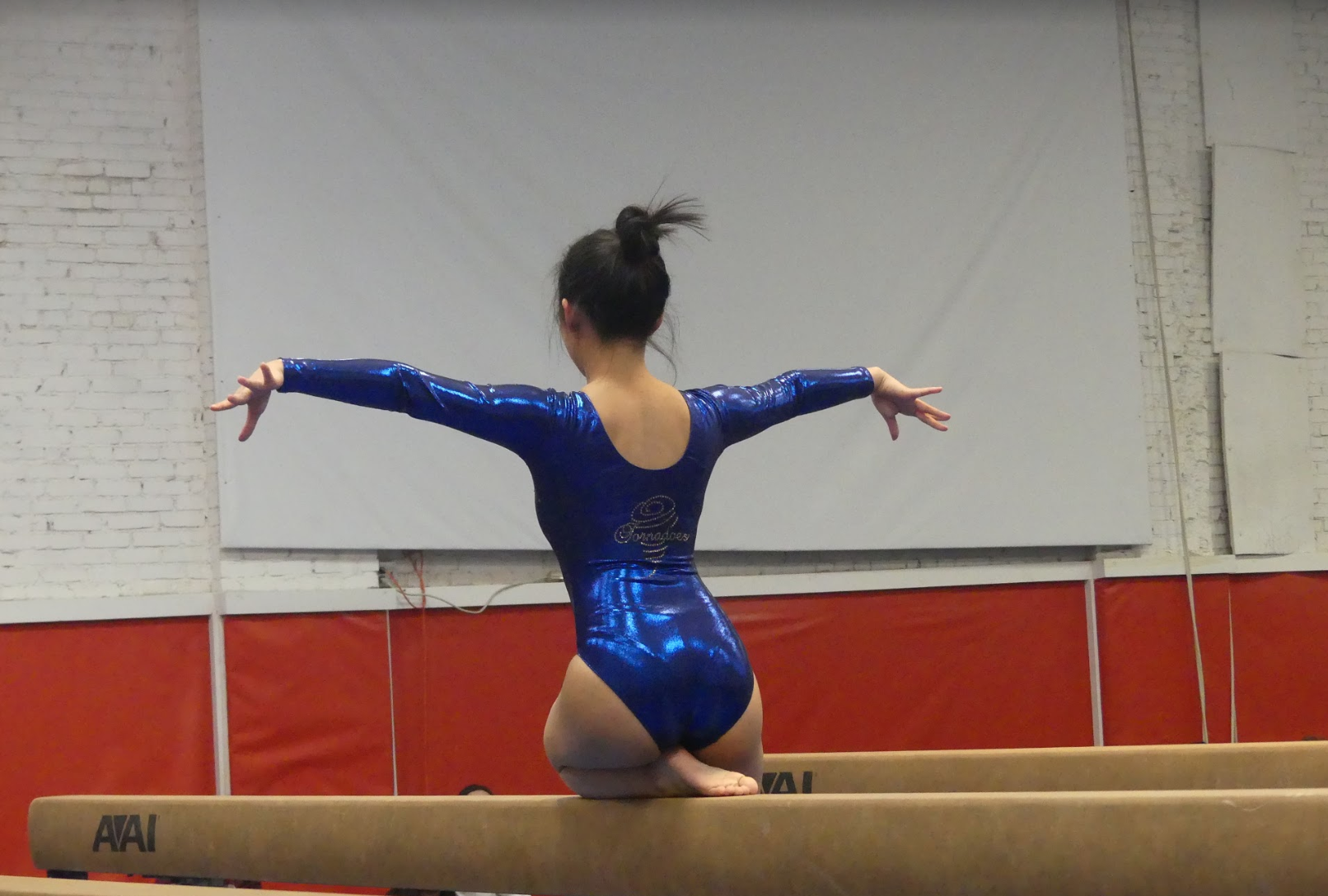 One of the great things about the team is that it is inclusive and welcomes everyone from different levels to join and work towards the goal of becoming better as a whole.
In fact, co-captain Ronald Batista mentioned that the season went great this year and that "[they] were able to come together as a team and form close relationships with one another regardless if [they] were winning or losing."
The team would describe their bond as great and have grown over the course of the season as time went on and they all competed with each other. 
Batista stated that he would change the strictness of attendance was not there, and as it got closer to the season players began to constantly not come to practice, show up late or leave early which interfered with their practice time. Junior Leila Imani who is also co-captain of the varsity team states that "attendance was wonky this season."  Batista claims that he "hopes next year [they] are able to maintain a stricter system with the team members attendance." 
A big concern amongst the team however was the space provided for them to practice in which sometimes made it hard for them to work on the various skills they needed to improve on. Having a tiny space for such a large team was difficult to share and move around in from time to time. 
Imani states that " the room that [they] practice...is way too small to accommodate a team [their] size and [they] also can't have home meets because the floor [is not] regulation size." A bigger room would allow for the team to be able to practice more of their skills instead of having to take turns or having to share equipment. 
Junior Allison Quijada states that she was "proud" of all of her teammates' progress and "all the new skills they learned in only a couple months." 
With goals being met and expectations being exceeded, there also came areas of improvement where the team hopes to shed some light on for the season to come next year.