Quarantine has given us nothing but time to sit around and watch Netflix. For the next couple of months we will be locked in our houses twiddling our thumbs wishing we could hang out with our friends. While we may not be able to go to their houses and watch a movie, you can use Netflix parties to watch a movie with them. Here is a list of movies to watch by yourself or with your friends. 
1. Life as We Know It
Life as We Know It is a movie that follows two adults as they figure out the difficult and fun fun parts of being a parent. After their best friends die in a car accident, Eric Messer (Josh Duhamel) and Holly Berenson (Katherine Heigl) as the godparents gain full custody of a one year old, Sophie. Holly and Eric lead completely different lives and have to figure out how to live with each other. By the end of the movie, Holly and Eric learn to love each other. When Eric gets a major job opportunity, it drives a wrench into their relationship, and Holly and Eric finally admit their feelings for each other and start their family with Sophie. This is the perfect movie to sit down and watch as a family.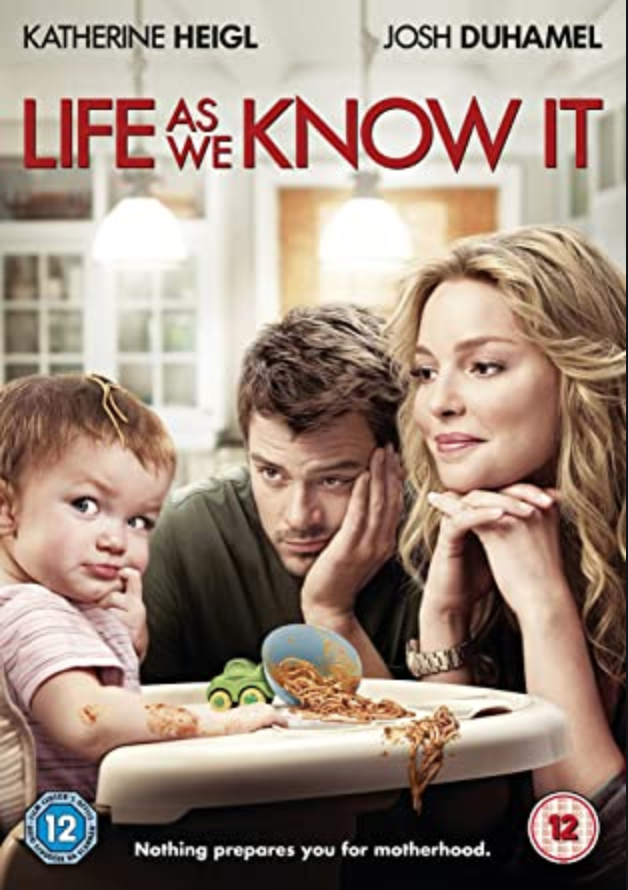 2. Burlesque
Burlesque is a movie based off of the Broadway musical, and follows a singer, Ali (Christina Agulara), as she follows her dreams to Los Angeles. She gets a job as a cocktail waitress at the Burlesque lounge. The burlesque lounge had once been a theater and is now run by Tess (Cher) and now housed inspired talented singers and performers. Ali makes a promise that she will end up on that stage and eventually, with the help of the stage manager, she is able to get up on stage and restore the lounge to its former glory. Burlesque is the perfect movie for theater people. It is also the perfect movie if you are interested in other movies such as "Step Up" and "Footloose".
3. Spenser Confidential
Spenser Confidential follows an ex-cop Spenser (Mark Wahlberg), as he uncovers more evidence in a criminal investigation linked to dirty cops. Spenser had been sentenced to 5 years in prison after assaulting his former police chief at his home. He returns back to Boston to become a truck driver but gets caught up in investigating suspicious crimes happening in his neighborhood. Spenser, alongside his new found friend and partner Hawk, eventually uncovered the truth about the former police chief and his partner Triskele. This movie is perfect for those who enjoy action movies and for those who like movies based around boston, such as "The Town".
4. Step Brothers
A comical classic. Step Brothers is a movie that follows two grown men, Brennan Huff (Will Farrell) and Dale Doback (John C. Reilly), that have no jobs and still live with their parents. When Brennan's mother marries Dales father, the two are forced to become brothers and share a bedroom. The rivalry between the two step brothers causes a drift in their family, which ultimately causes them to work together as a team to reunite their parents. If you have Tiktok and have always wondered where the "Did you touch my drumset" sound came from, this is that movie. Step Brothers is the perfect movie when you need to laugh and is a movie you can watch as a family or with your friends.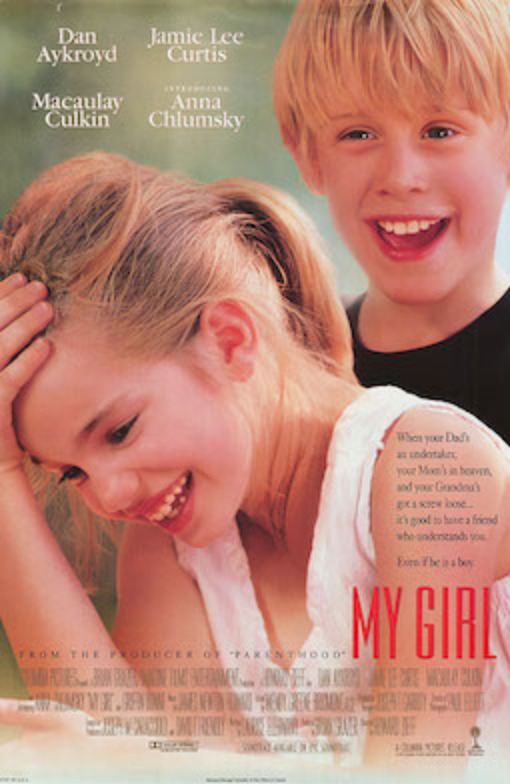 5. My Girl
As a classic tearjerker movie, My Girl follows a young girl Veada (Anna Chulmsky), an 11-year old daughter of a funeral parlor owner. This movie follows Veada's summer as she learns about love and loss. Veada learns a lot about herself as she goes through a lot of changes over the summer. She has her best friend Thomas J. (Macaulay Culkin) by her side for the summer and they spend the summer riding their bikes and avoiding the other kids they went to school with. I recommend this movie as a family night movie, or as a movie to get you in your feels. 
6. It Takes Two
A sad rich little girl, Alyssa (Ashley Olsen), and orphaned girl Amanda (Mary-Kate Olsen) meet while Amanda is at summer camp and find out that they are each other's exact double. Alyssa's father is going to marry a gold digger and Amanda's social worker, who she loves dearly, would be casted aside if Amanda is adopted. The two girls switch places to get their loved ones to fall in love with each other. I recommend this movie if you have ever watched the "Parent Trap" and if you have watched "Full House" and loved Michelle. 
7. American Assassin
Mitch Rapp (Dylan O'brien) is consumed with anger and revenge as a terrorist attack takes the one he loves most from him. Rapp's rage and thirst for vengeance catches the eye of the CIA. Cold War veteran Stan Hurley (Michael Keaton) takes Rapp under his wing and they are assigned with the task of investigating a wave of random attacks on civilians along with the military. Once discovering a pattern of violence they join forces with a Turkish leader to stop a global war from being started by a mysterious operative. I recommend this movie to those who like "Teen Wolf'' and other movies with Dylan O'Brien in them. 
8. Code-8
In a world where superpowers are accepted and utilized, a young man finds himself desperate for work. With the use of his special powers, Conner Reed (Robbie Amell) tried to earn money to help his sick mother. Reed has a run in with the police after committing a petty crime. Reed works with Garret Kent (Stephen Amell) to help him rob a bank. I recommend this movie to those who have watched "What Happened to Monday" of "Arrow."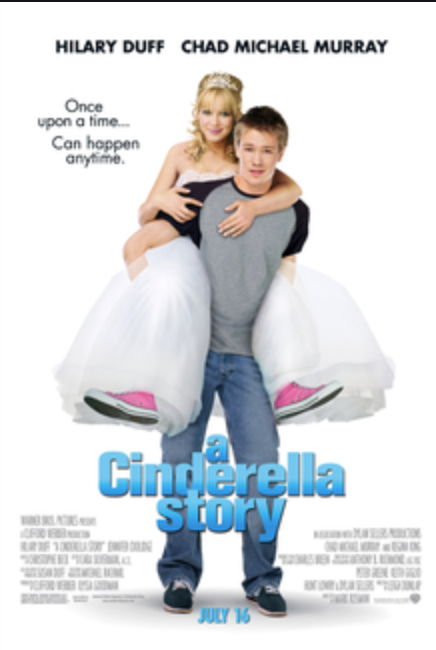 9. A Cinderella Story
A spin off movie of the classic childhood story "Cinderella." Sam Montgomery (Hillary Duff), ends up in the care of her step-mother Fiona Montgomery after her father dies in an earthquake. Sam becomes a slave to her step mother and step sisters and works at her father's diner, which is now run by her step mother, in hopes to save enough money to go to Princeton. Sam goes to school with Austin Ames (Chad Michael Murray), the captain of the football team, and begins chatting anonymously with him after meeting him in a Princeton group chat. At a school dance, Sam finds out that she has been texting Austin and drops her phone on her way out. They continue to chat with each other until her sisters find out and expose her to the whole school. I recommend this movie to people who enjoyed the story of Cinderella growing up. This is also a movie you can watch with your family or friends. 
10. Dear John
While on leave from his deployment in Afghanistan, soldier John Tyree (Channing Tatum) meets a college student Savannah Curtis (Amanda Seyfried). John and Savannah begin to build a strong love for each other over the summer. When Savannah goes back to school, and John goes back on deployment they agree to continue their relationship through letters, seeing each other on occasion. Their relationship hits some bumps in the road when being apart becomes too much for them to handle. I recommend this movie to anyone who has watched "Step Up" and to those who are looking for a romance movie to watch.