On January 26, 2020 Kobe Bryant and his daughter Gianna Bryant lost their lives in a fatal helicopter crash, along with seven other passengers known as John Altobelli, Keri Altobelli, Alyssa Altobelli, Christina Mauser, Sarah Chester, Payton Chester, and Ara Zobayan. The passengers were on their way to a youth basketball tournament when the weather had gotten bad.That day, the helicopter was going towards the ground at 4,000 feet per minute.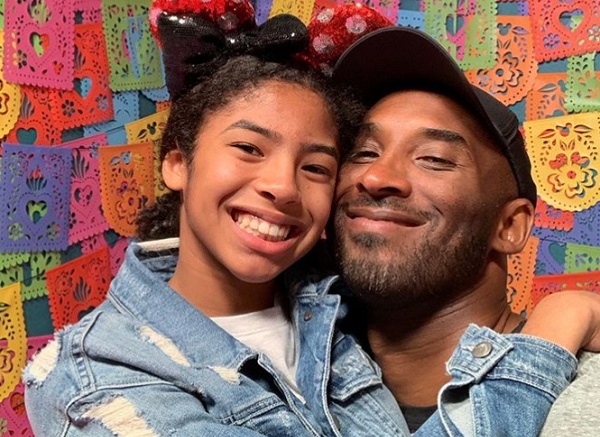 Kobe Bryant was an inspiration to millions and had a humble yet driven mentality. He always had a thoughtful heart and put others before himself. He loved the game and the basketball tournaments but he also loved his family. He was only 18, the second youngest in NBA history, when he entered the league and played for the Lakers his whole basketball career. Kobe Bryant was not only a legend in the game, but he was also a charismatic gentleman.  His wife, Vanessa Bryant, stated at his memorial that he "always taught his daughters how to be brave and was the MVP of dads and knew how to keep pushing forward when things got tough." An amazing husband and father, the kind of man that wanted to teach future generations to be better. 
Gianna Bryant on the other hand, was a 13-year old sweetheart who would always be the brightest in the room with her amazing smile and big personality. Vanessa Bryant stated in her eulogy that "she loved putting a smile on everyone's face." Gianna and Kobe had a special relationship. Gianna was a determined soul, someone who would go for what she wanted which turned her into an amazing athlete in gymnastics, soccer, softball, dance, basketball, and loved to swim as well. Gianna was thoughtful and had so much to give to the world with her amazing energy.
Kobe and Gianna Bryant will be missed, and so will the seven other passengers that had an impact on this world. Kobe and Gianna had an amazing, yet special bond that was unbreakable. It is never easy losing a loved one. It is at those times where you have to stay strong no matter what. People tell you it is going to be okay, and yes you are going to cry because someone who was closest to you has left this earth. But it is at those moments you are going to find the peace and security within yourself to get you through these hard times. According to Motivation Grid, Kobe Bryant had 25 quotes he lived by, with one of them saying, "everything negative— pressure, challenges— is all an opportunity for [him] to rise." Kobe Bryant and his creativity will not be forgotten, nor will his energetic bright daughter, Gianna Bryant.