Boutique Comme a Paris is a very well-reviewed hair salon that is located at 39 Lebanon Street Malden MA. The owner of the business is Francine Mudymba. The business was first opened on June 30th, 2000. At the Boutique, it is all about the "satisfaction" of their customers as they strive to give out the "best." They are known for hair braiding, eyelashes, microblading, manicures, pedicures and selling products. The boutique is always on search of the most preferred products that are not easily found in the state. Comme Paris has been running for over 20 years, but first known for its beauty supplies. Later over the years a salon was added to it, making it the salon that it is today.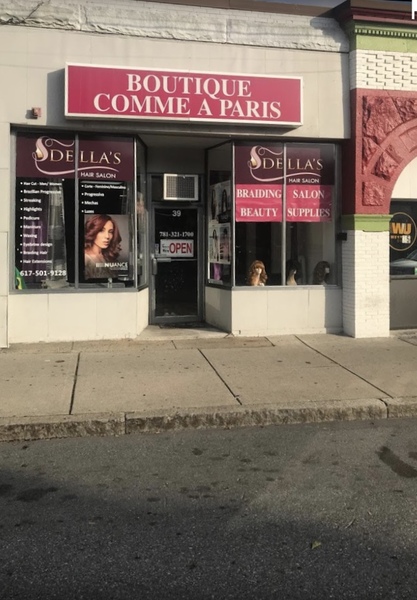 The Boutique is a family business that is continuously growing aiming for success. Francine Mudymba, as owner of the business explains how when working in the hair salon, the best qualities come with "patience, good customer service, and attracting your clients." It is important that her customers remain satisfied with the salon and comfortable in all ways possible. Mudymba stated how her inspiration to start the business came from the fact that she wanted to have European products that were not sold in America to attract more people. Although she states how she "loves her job," and is willing to make the best out of it overall.
Mudymba has plans to start an education program that can benefit learners. In the boutique. She wants to teach eyelash extensions, eyebrow design, and permanent lip color. Most of the products that are recommended in the hair salon are hair color. The most popular hairstyles that are recommended in the salon by customers are wass/blow-dry and style, also bow braids. Boutique Comme a Paris usually has sales around graduation back to school and holiday sales. As the boutique stays open from ten to seven in the afternoon, Mudymba welcomes all customers hoping to please others with their services.