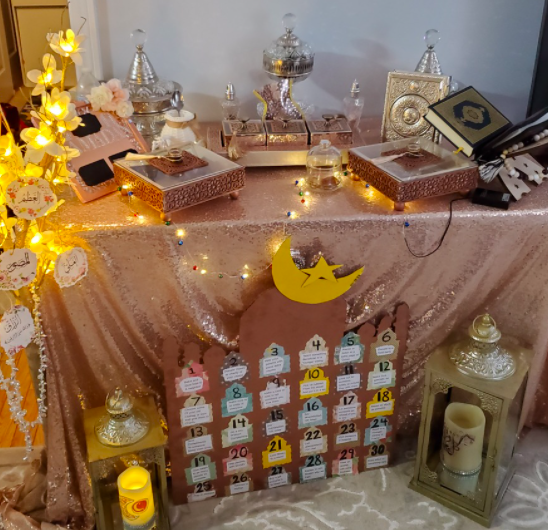 Every year Muslims from all around the world celebrate Ramadan, a month of peace and patience. In Ramadan, Muslims fast from sunrise to sunset, in which we can't eat food or drink water until sundown. When the sun sets, Muslims have iftar. Iftar is when we break our fast and have a big meal. Normally, Ramadan is very social. It's a time when families get together and Muslims go to mosques to pray. But this year it's different.
With the pandemic going on people can't get together for Ramadan like they usually do. No one can go to mosques in fear of catching the virus and with social distancing protocols in place, people are becoming more and more distant. I haven't been able to interact with my friends as much as I would have liked.
For me, one of the most challenging aspects during Ramadan has been patience and not being around my friends and family get-togethers for granted and didn't appreciate those special and sincere moments.  
Basma Braer, a freshman at Malden High School said that "this year Ramadan has been very difficult for [her]." Braer tends to rely on social interactions and attending religious hotspots during this holy month to help her get through this time of patience and self-restraint.
We like to decorate our house to get ready for this holy month.
Over the years, I have come to appreciate the gatherings and prayers that our local mosque has been able to provide for our community.