Despite the COVID-19 pandemic impacting many aspects of daily life, it has not stopped new businesses from opening up in Malden, including Paws & Purrfection Company. Located on 240 Main Street, the Paws & Purrfection Company officially opened its doors on August 29th.
Kashawna Harling, who is one of the owners of the small business, explained that it has always been a goal for her to start a business and with the pandemic, it enabled her to have more free time. During the shutdown, Harling created a business plan that consisted of how she would like the store to look, what she would be selling and the kind of services the company would be offering.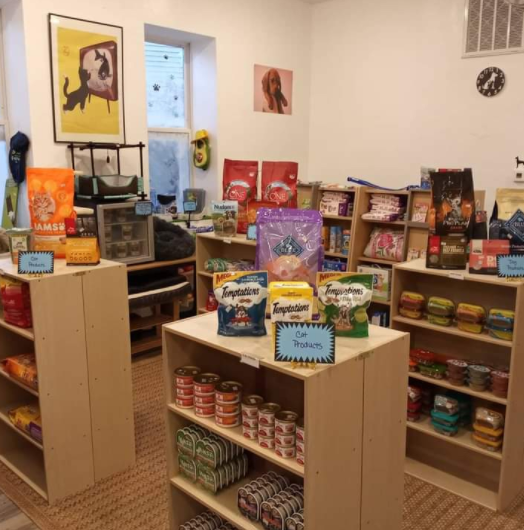 With Harling being a Malden resident herself, she was able to look for rental properties back in May. She mentioned how "[she] was lucky enough to find a store property five minutes away from [her] home" which especially helped when Harling and co-owner, Ralph Long III, would both "spend at least ten hours a day from July to August" to organize and put together the store. 
The Paws & Purrfection Company offers products and services that are based around pets. More specifically, the business provides pets and food supplies, dog grooming and yard pet waste removal services. 
Being the owner of two dogs and cats, Harling enjoys "spending time with and caring for animals'' which was one of the reasons that prompted her to open a business centered on pets. On top of that, she stated how during the initial pandemic shutdowns, "it was getting increasingly difficult to obtain pet food and supplies quickly." With the demand placed on major pet supply companies causing delays in delivery times, it prompted for Harling to establish Paws & Purrfection Company as "a local alternative to large pet supply distributors." In the end, her goal was to form a local neighborhood store that gives both pet supplies and services with a "down-home personal touch." 
Along with other small businesses across the country, the Paws & Purrfection Company has also been largely impacted by COVID-19. Mayor Gary Christenson expressed that the most difficult aspect of the pandemic has been "the reduction in the number of customers that come [into the] city." However, this has not stopped people from establishing businesses as seen through the number of stores that have recently opened up. 
Christenson explained that with many individuals having much free time, they have utilized this opportunity to start their own business, and further said that "people are looking to take charge of their futures and become entrepreneurs."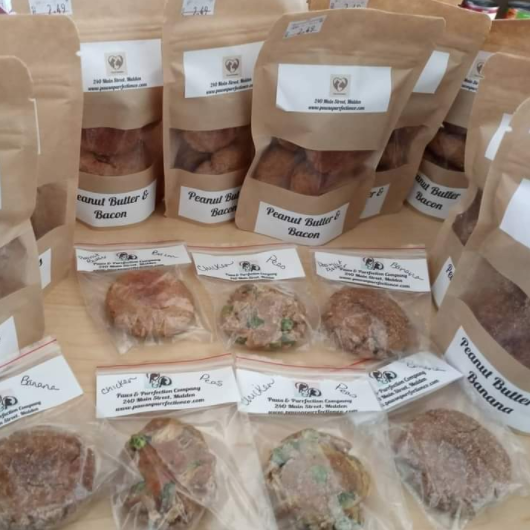 For Paws & Purrfection, one of the issues that the business is facing is funding. Harling stated that because of the closures placed in the city and the state, "[her] income [has] become severely limited" to the point where "[she has] to resort to savings" in order to fund the store. She further added that like any new company, "profit and customers come slowly" and so having a second income has been essential to ensure that the "business initially stays afloat." Another issue has been marketing and advertising the company as it has been "harder to introduce yourself to local businesses and customers during a time of social distancing." 
In order to tackle these issues that small businesses have been experiencing, Mayor Christenson directed the Malden Redevelopment Authority to administer an emergency small business assistance program funded through the city's allotment of federal Community Development Block Grants. The program was mainly targeted towards businesses that have five or fewer full-time employees. In addition, with restaurants being one of the hardest hit industries, Christenson further requested that the licensing board waive the renewal fees for their liquor licenses for 2021. 
He explained that his approach to this was that "instead of trying to put money into their pocket, let's look at ways we can simply leave it there." For some, he said that this saved almost to $3,500 "at a time when every dollar counts."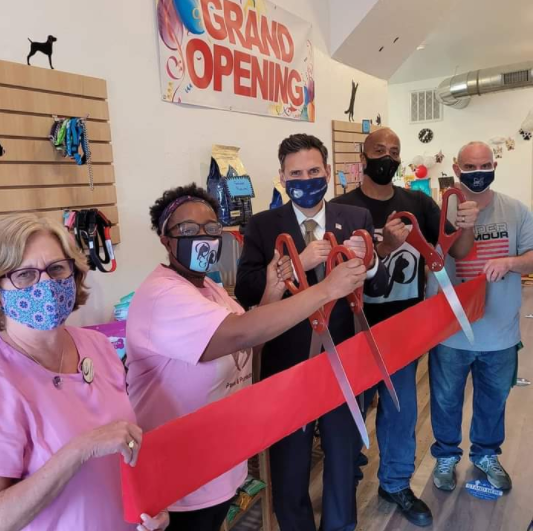 In the future, the City of Malden plans on creating workshops to help businesses understand how to adapt to new safety practices including contactless payment, the utilization of QR codes and how to keep customers confident in their sanitization methods. On top of that, the city is also initiating a marketing campaign in order to draw people back to the dining and gaming options when it is more safe. 
In spite of COVID-19 affecting small businesses greatly, Harling still continues to have high hopes and aspirations for the Paws & Purrfection Company. She hopes for the business to not only "become a local store name for the community," but to also "have a comfortable sense of home and community" for customers. Moreover, with Harling being a first time business owner, she is aiming for success during a difficult time, but is confident that with "hard work, faith and strong ambition, [she] will get Paws & Purrfection Company to be a success."