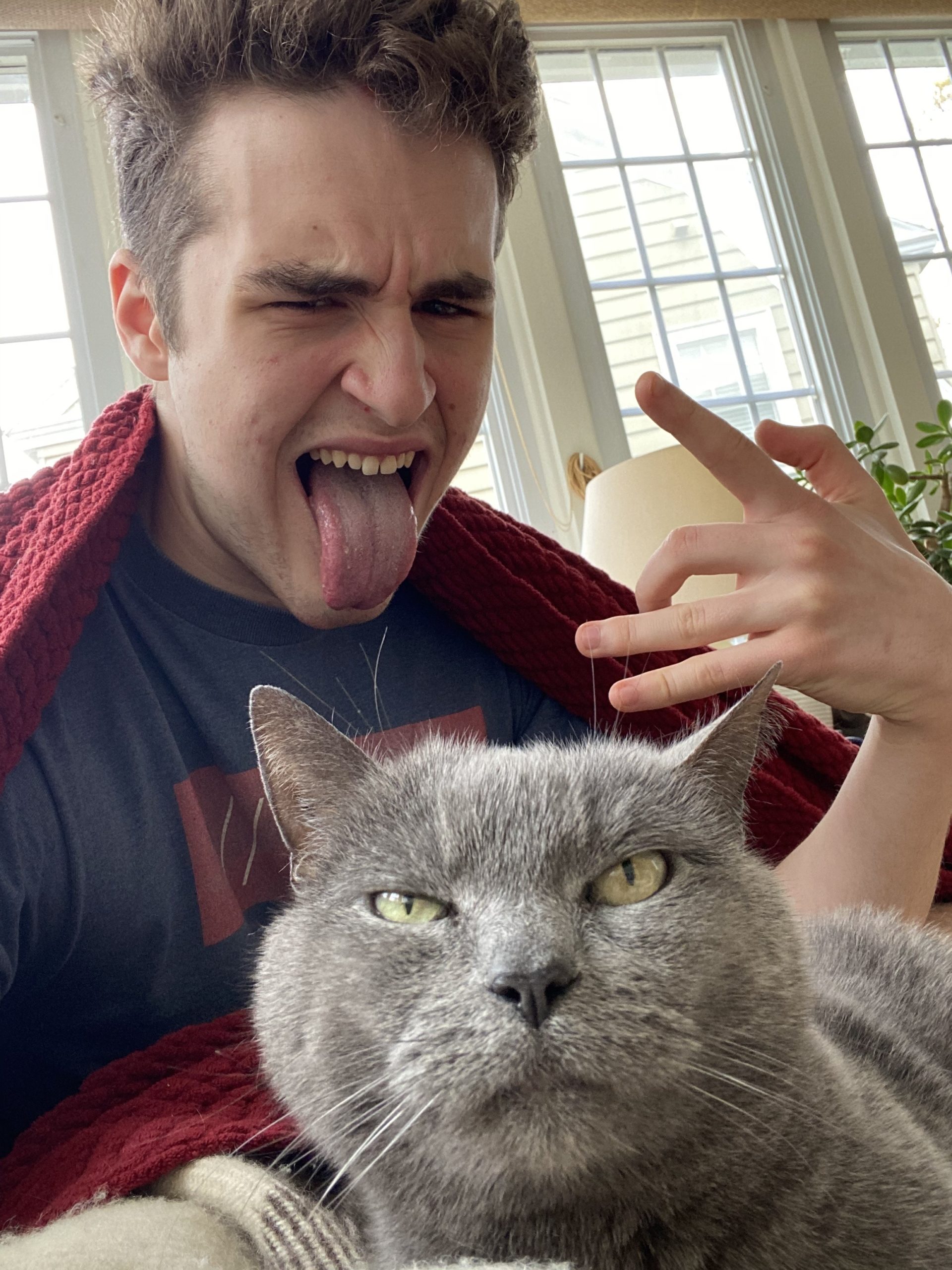 For a long time, Jacob Pettigrew cared and "had a lot of pride" about his class rank position. However, throughout his high school journey his perspective on his class ranking, and education as a whole, has evolved. Pettigrew will be graduating as the 3rd ranked student, according to Grade Point Average, amongst around 400 other students of the graduating class of 2021. 
During his four years at Malden High, Pettigrew is most proud of the communities he has built-in and out of school. Communities such as SMASH Club or Hardware Club were "very impactful for [him] as a student and as a person in general."
Social activism clubs such as Malden Students for Racial Equity and Feminism Club "activism works I have been feeling very fulfilled by, especially as of recent. Something I have been really focusing on. Something I want to continue to do, a newfound passion."
In addition, Pettigrew was an active member of the Malden High Band and a member of the varsity swim team, both for all four years.
Even when at times Pettigrew may have been leading some groups, there are people "that come in with really interesting perspectives or information. They are interesting people and [he] can learn a lot from them." Through his involvement in his extracurriculars, Pettigrew was able to "be part of something larger than [himself] and work with people [he] may not get to work within other situations."  
A good example is chemistry teacher Gregory Simone. While Pettigrew was never taught chemistry specifically from Simone, he did become what Pettigrew describes as "a mentor and a friend."
Simone has been "really influential [his] development, in [his] extracurricular, and in facilitating spaces where [Pettigrew] could flourish."
Pettigrew describes band director Erin Mazza as "a constant over [his] last four years." As he grew during the years and got to know Mazza, [she has] become "a person [he] can confide in, a person [he] can converse with, and a person I trust and really value at the school."
Being a Top Ten is a large achievement, earned over many hours of studying, hard work and dedication. Although it got Pettigrew "to the point where [he is]," once reflecting over the last four years he recognizes that he "did more than I could." This led to developing a new relationship with his mental health"
The most difficult part of high school for Pettigrew was the expectations that he places upon himself. Through his experience with  "the stresses and anxieties that came from trying to perform the best that [he] could and maintain a high academic standard" has gained a new perspective on "education moving forward, and how [he] will view education going into college."
Pettigrew has decided to take a gap year, "with a focus on understanding meditations and breath." He hopes that his journey will "take [him] to a bunch of cool places around the world, meeting new people, and learning a lot about the breath and how it impacts our body, our health and our mind," and the trip would culminate in studying in a monastery. After that, the following school year he will be attending Tufts University studying Computer Engineering. He hopes that his gap year will allow him to "[come] to college with a fresh perspective, and more energy to dive into studies." 
With his experiences about the pressure students experience during their adolescent years, Pettigrew reminds students to "do what [they] can, that is good enough." While he is proud of this accomplishment, and many others during his high school years, it was not always the easiest and most fun experience, For Pettigrew, "high school more than anything has been a place to grow, whether it be educationally, socially or physically is up to you but it's the best facilitator for that growth." As he departs Malden High and begins an even more exciting part of his life, he's taking as many positives from [his] high school experience as [he] can."