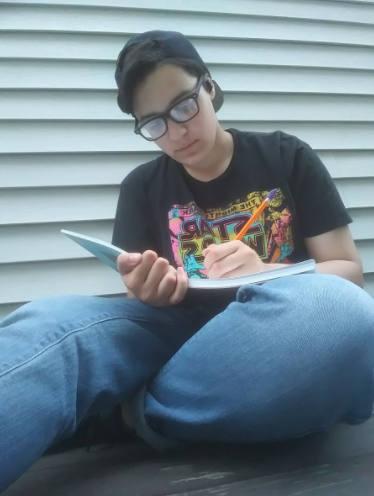 Joining the Blue and Gold was never part of the plan. In freshman year, I had a study and decided to replace it with a class. First entering high school, I was super excited and prepared to take classes in subjects I usually never had before. At first, I didn't like the idea of writing articles but then my guidance counselor told me I could just take pictures instead and boy was she wrong. 
The classroom was filled to the brim with students and the tables were always crowded with people writing and talking about their next project. I was quite intimidated because the class consisted of students of all grades meaning the majority was upperclassmen and although I was incredibly nervous, my classmates were very welcoming and helpful ever since the first day. 
It was because of their help that I actually did pretty well with writing articles and even got my very first article on the cover page of the first issue of the year. Ever since then, I enjoyed writing every single article I covered and always made sure to cover topics and events that I found appealing. The more passionate you are about something, the better the work you put into it.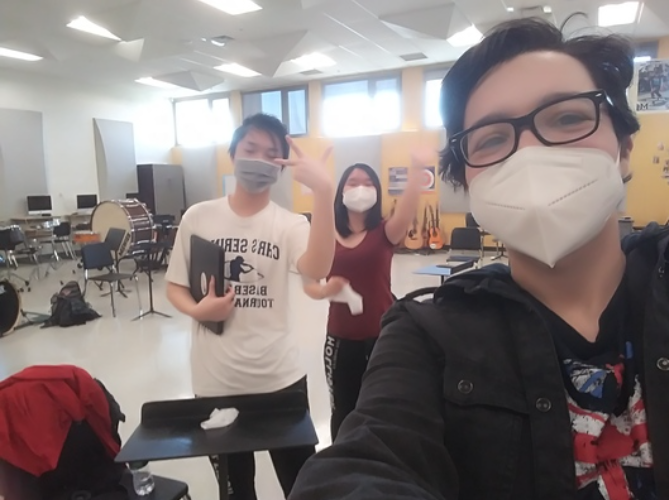 It was that same year during a meeting we discussed what we could do to improve or add to the newspaper that I suggested comics and other illustrations and thus leading to my position as the Blue and Gold's illustrator. Although I haven't been officially a part of the class since freshman year, I continued to contribute work to the newspaper whenever I could. 
Whether it was a joke from an incident in class or an informative piece that shared a current event, getting to use my work to make others laugh, even just a little, would make my day. From spending my lunch breaks in the journalism class to hearing feedback from the teachers of my classes, it pushed me to keep doing what I loved. 
The class has definitely changed over the years but I still enjoyed being a part of it nonetheless. And although I enjoyed the time I spent with the class, I cannot forget the skills and writing techniques I received along the way. By the end of the day, all I can say is thank you to everyone who was a part of my high school journey and for allowing me to continue to be a part of the Blue and Gold Newspaper. 
It was a "feels good."