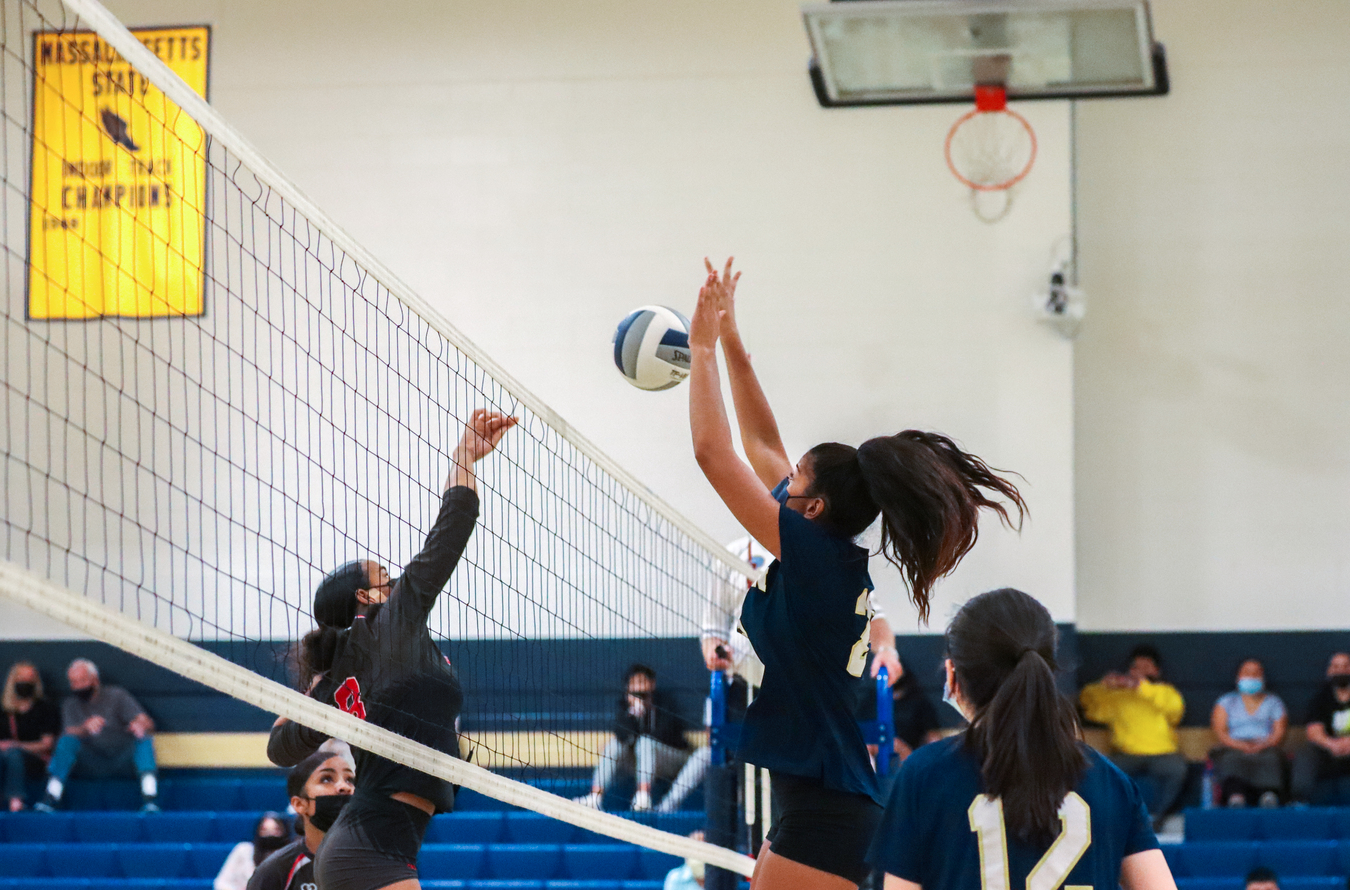 The Malden High School Girls Varsity Volleyball team came into the season with the goal of becoming both GBL and state champions. Despite not returning as GBL champions, the team ended the season with the qualifications to go to states. With 12 wins under their belt this season, the Malden High School Girls Volleyball team exceeded the ten-win states requirement.
Head Coach, Daniel Jurkowski, feels "very happy and proud of the girls' success." Jukowski explained that "it's been a long process and a long rebuild" elaborating that the last time the team made it to states was in 2015.
Building off a strong team from the previous year, Senior Captain Riley Strano was "very confident" the team would make it to states. Strano explained that the team last year "all got along and worked really well together." With five seniors graduating last year, Strano felt that "a lot of that team" was still there. "The team coming back this year was basically the same," explained Jurkowski, continuing that many of the returning members have been "playing together for two years". 
Despite the strength in the original team, there were small teamwork and communication issues on the court. Jurkowski explained that "it was an issue all season" continuing that they "tried to rectify it as the season went along," and eventually reached a place "where they were comfortable where they were at but still needed to show more improvement."
With the introduction of some new drills, and an increased reliance on the team's captains, Jurkowski hoped to see some improvement in the team's trust and teamwork.  Spending an entire practice on trust-building exercises with the team, Strano hoped to see the team "communicating with one another both on and off the court." During this practice, Strano explained that one of the drills involved blind folding someone and guiding them across the court. With these team building exercises, Jurkowski found that they helped the team bond and improve their communication skills.
Despite all these preparations, the Girls Volleyball team was unable to play their first game. The team was "scheduled to play Bridgewater-Raynham and they had a COVID Outbreak" explained Jurkowski, resulting in Bridgewater-Raynham's forfeit in the first game, allowing Malden to advance to the second round to face Needham.