Julie Huynh also contributed to this article.
As Thanksgiving break approaches, Malden High School got their school spirit on with Spirit Week! Organized by the National Honors Society (NHS), spirit week was six days long this year.
Throughout the week, a Google Form was sent out during lunch block as a way to tally up the number of students that participated in the themes per grade. This, along with the winners of the activities on Pep Rally day, determine which class wins Spirit Week.
In addition, MHS hosted its annual can drive where students in each class were encouraged to bring in cans of food that will be donated to a local shelter. Each can brought in also earned points for the corresponding class.
Starting on Wednesday, the theme was Anything but a Bag Day, followed by Throwback Thursday, and Friday as Twin Day. Inspired by the TikTok trend, for Anything but a Bag Day, students and staff were asked to bring unconventional bags, cases, boxes, etc to carry what they regularly would in a backpack or purse. Students on this day brought in trash bags, baskets, tires, strollers, and even a shopping cart. Not surprisingly, seniors came out on top in first place for participation, with freshmen in second, followed by sophomores and juniors in that order.
All photos submitted to The Blue and Gold.
On Throwback Thursday, students and staff wore clothes popular to a recent decade or time period of their choice, such as the 60s, 70s, 80s, etc. There was a good variety of outfits in the hallways ranging from 50s flapper outfits to early 2000s Disney Channel-esque. Once again, seniors were in first place, followed by juniors, sophomores, and freshmen last.
Each year, Twin Day is a popular theme that gets most people participating with a friend or staff member. Students and staff were encouraged to wear an outfit identical to someone else in the building. This year, the science department staff and its students all dressed up like Brain Morrison, a science teacher known for his iconic black top and jeans look.
All photos taken by Hadjar Yousfi.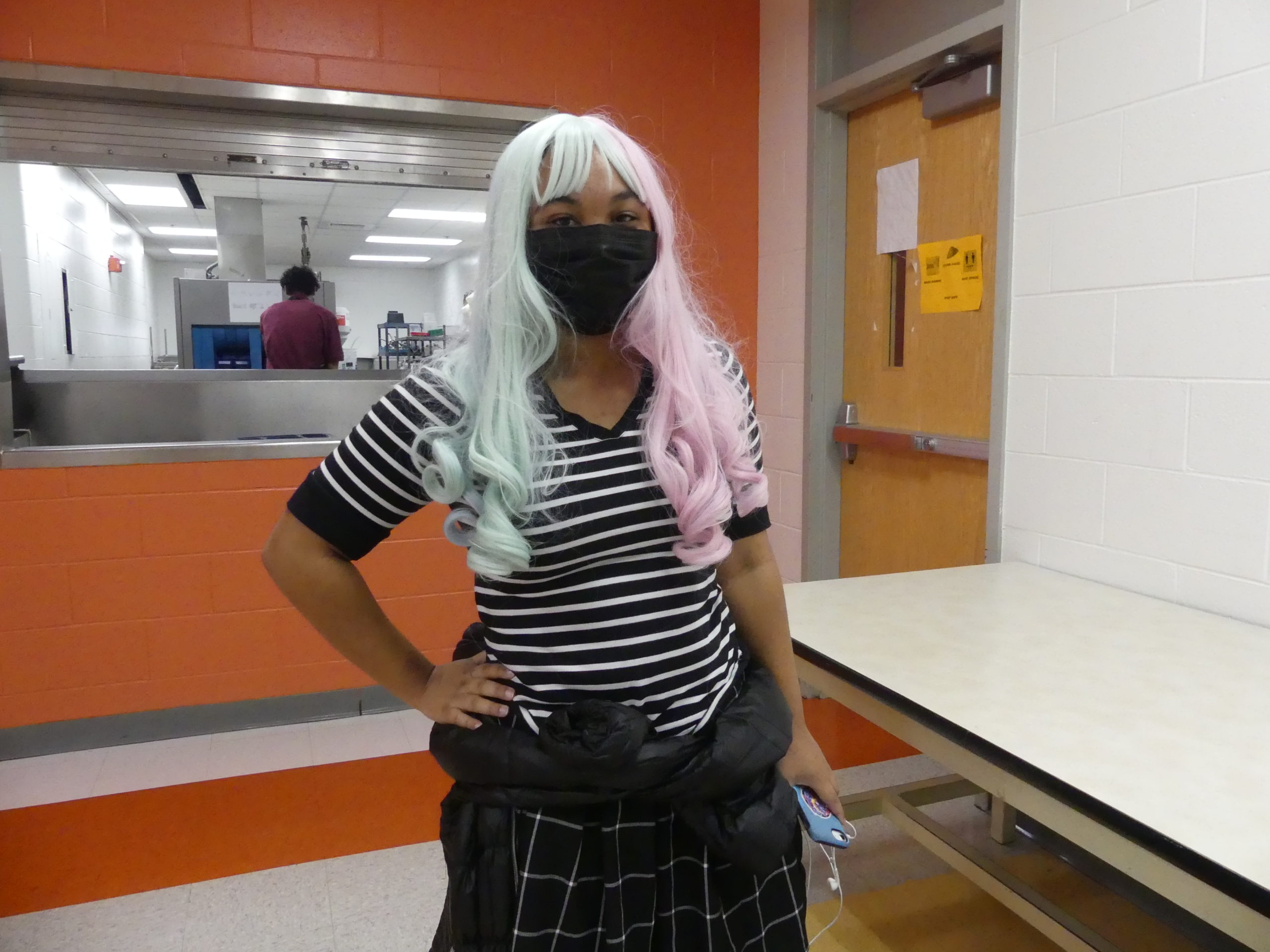 Entering Monday, November 22nd, was Pajama Day, Tuesday was Wacky Tacky Day, and finally Wednesday was Blue and Gold Day in honor of Pep Rally. For Wacky Tacky Day, things were truly wacky when the juniors took first place, with seniors in second, followed by sophomores and freshmen. 
The Spirit Week themes chosen by the NHS have received good feedback from people. All around the school students and teachers have been participating in this fun school event. Senior Myrvline Gilles, felt that "they were cool." Another student, sophomore James Song, felt the themes that were chosen were fun and that people had "brought in stuff that made [him] laugh."
Some people had different opinions, each person had a day they favored the most. Sophomore Marianne Rivadeneira enjoyed Throwback Thursday because she got to dress up as a "fifties jock." 
As much as people loved the days, everyone also had ideas of themes they would have liked to have seen. Sophomore Racha Oumark wished "they added dress to impress," and Rivadeneira would have enjoyed a "Vine day." While Gilles felt they could have done "character day," another senior Sarah Schneider, would have enjoyed a "sports jerseys" day. In the future, this could be a sign for NHS to include more input from the student body. 
With Pep Rally on Wednesday leading into Thanksgiving Break, Malden High School Spirit has been soaring. Show your support for the football team at their annual Thanksgiving game on Thursday, November 25th against Medford at 10am at Macdonald Stadium. To find more pictures from Spirit Week and Pep Rally, check out our Instagram page: @theblueandgold and keep an eye out for the November print edition!