With an extensive network of chapters throughout the world—all establishing opportunities of "one-to-one friendships, integrated employment, leadership development and inclusive living" that Best Buddies pinned on the board—the organization had recently explored a new avenue leading to Malden High School.
Best Buddies is a nonprofit organization circumnavigating the globe with a mission to unite, educate others and break the barriers that isolate the roughly 200 million individuals with intellectual and developmental disabilities (IDDs). 
Paved by teacher Patricia Laidley, she is hoping to foster inclusivity among the student body with the implementation of Best Buddies. Hosted as a club in Flex block, members and students in the PACE Program, a program seeking to aid those with IDDs, are able to prosper long-term relationships through fun bonding activities–becoming best buddies, as one would put it.
Founded by activist Anthony Shriver, his works among other Best Buddies members enables those with disabilities to experience the opportunities once assumed limited to non-disabled individuals. 
During its 32 years of establishment, the organization has developed a sizable profile of global ambassadors, including NFL quarterback Tom Brady and supermodel Cindy Crawford, to name a few. They have also hosted a number of events, from their annual Friendship Walk to cycling marathons that have raised money to enrich the organization's essential programs.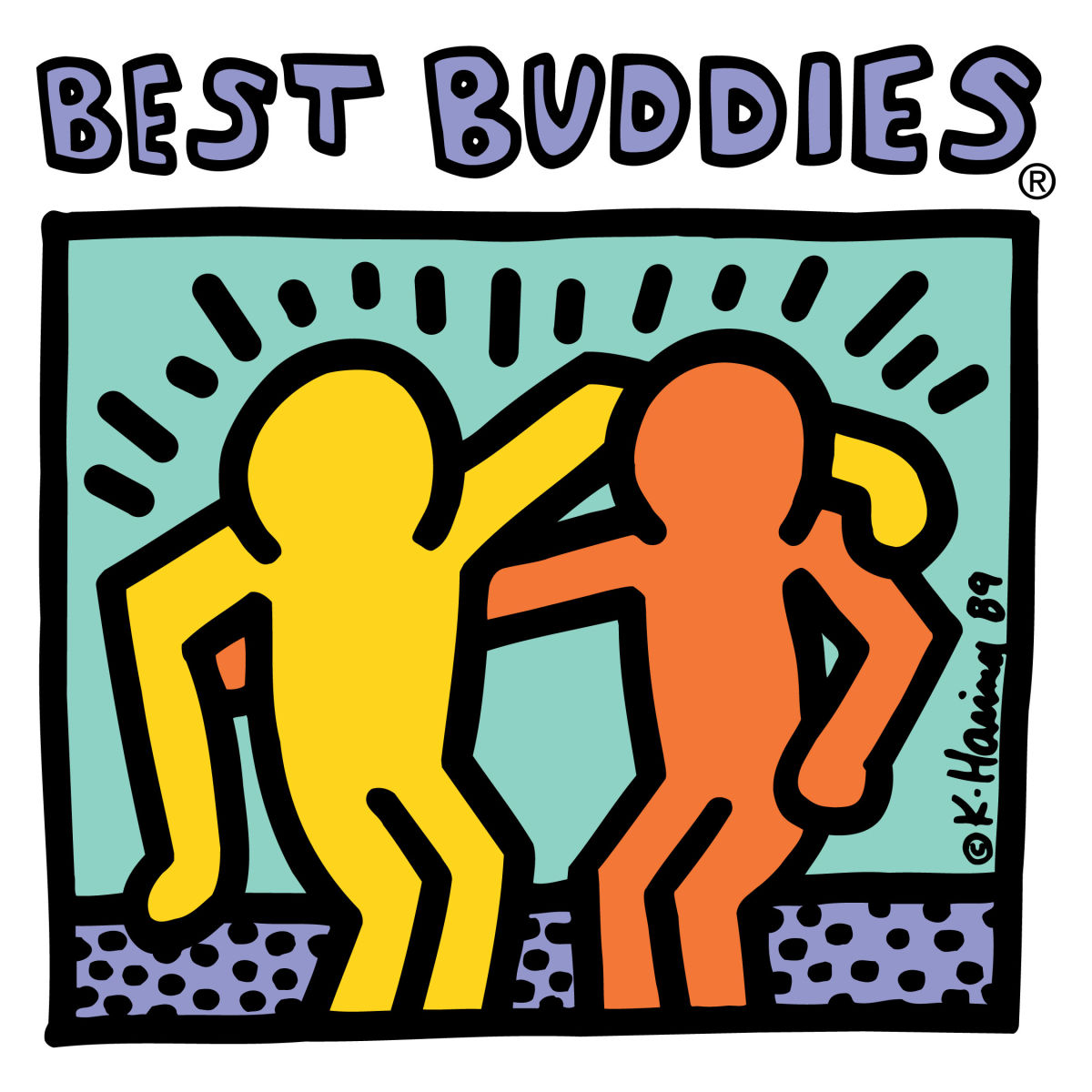 "All students," Laidley emphasized, "have an opportunity to be together." As Best Buddies interacts with students in the PACE Program, "you can no longer see the barrier between people with and without disabilities; you just see young adults having fun, and that's what makes this opportunity so wonderful."
When it is time for Joy block, her classroom is brimming with much excitement and enthusiasm among club members and students. Among these activities include arts and crafts, thoroughly enjoyed by students as they amuse themselves with vibrant stickers, glitter and googly eyes. 
Throughout the seasons, sprang forth from these materials and creativity were eerie Halloween pumpkins that brought a ghostly ambiance to the classroom, then festive wreaths that etched delighted smiles on the faces of family members and friends.
And just recently, Best Buddies members traveled by foot to the Malden Public Schools central office, where they engaged with Pace students in holiday door-decorating. A colorful display of paper snowflakes, snowmen and trees sparked delight from Superintendent Ligia Noriega-Murphy among other school administrators of the office.
Photos by Lily Nguyen.
Among the club members crafting these colorful creations is Senior Erick Rodriguez-Portillo, who shared how joining the club provided an opportunity to "help students in the PACE Program feel like any other person" and "just be a cool guy." While working with his buddy, he expressed, "there's just a soft happiness with seeing them have a good time. It's always a really nice feeling." 
Concurring with Rodriguez-Portillo's thoughts was Senior Sarah Schneider, another dedicated member of Best Buddies. When working with her buddy from the Pace Program, "I feed off of their happiness. It's especially great how we can become their friends, greet each other in the hallways, and develop a strong friendship that goes beyond arts and crafts in Ms. Laidley's classroom." 
And even more special to Schneider were the smiles she and her buddy shared as they worked on their art projects—a special kind of warmth emanating behind their masks.
As for building the club to its fullest potential, Laidley envisions donating the students' arts and crafts projects to the community to raise money for future initiatives. 
Furthermore, her goals of "implementing even more after school activities and getting more students involved" are high with ambition for the club's development.
Despite all of this, what is stressed in Best Buddies' mission is to "put it out of business." The organization envisions a world where people with IDDs can thrive in equitable schools, workplaces and communities where opportunities run limitless. Laidley reiterates this mission statement, noting the importance of growing a "deeper bond among club members and students" and, overall, prospering a "sense of community at Malden High." 
If you enjoy arts and crafts, want to be a best buddy and, most importantly, are driven to establish inclusivity among the student body at Malden High--please reach out to Ms. Laidley in room B328!