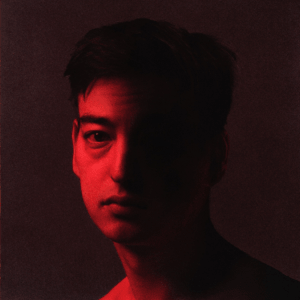 George Kusunoki Miller, better known as "Joji," is an R&B/Soul musician. Born in Osaka, Japan, where he spent half of his life and the other half in Australia. He started off as an internet personality and comedian before his music career launched. 
Let's start off with his first album released in 2018, BALLADS 1 with 45.1 million streams. This album is a 10/10 and I would recommend it to other people. My top songs on this album are, "CAN'T GET OVER YOU, TEST DRIVE, and SLOW DANCING IN THE DARK," in that order. However, I cannot forget about the nine other songs on this album. The other songs on this album are "YEAH RIGHT, NO FUN, I'LL SEE YOU IN 40, ATTENTION, WANTED U, WHY AM I STILL IN LA,  COME THRU, R.I.P, and XNXX."  
Moving on to his second album, Nectar, which is his most recent one as of 2020. With this album being the newest, it has an accumulated stream count of over 850 million streams.  I would rate this albuma 10/10, since this is also my favorite album of all time. My favorite song on this album is "MODUS." The lyrics and the beat have so much power and are truly a work of art. In second place is "Sanctuary." I'm not gonna lie, I'm a bit of an emotional person so this song just hits me like a car, and if I keep talking about it, I probably won't stop. In third place, we have "Gimme Love" which also sounds sad at the same time, but it is actually more of a calm beat. The other songs are all equally as good, but the top three just hold a special place in my heart. The next songs also are in order like the last album, "Daylight, Like You Do, Ew, Tick Tock, Run, High Hopes, Pretty Boy, Afterthought, 777, Upgrade, NITROUS, Normal People, Your Man, Mr. Hollywood, and Reanimator." In Tongues also deserves an honorable mention as well, which is good but it's an EP and not a favorite of mine.