After a year of missing Malden High School's most anticipated tradition, the National Honors Society (NHS) began their spirit week festivities on November 17th. Upperclassmen and lowerclassmen alike were buzzing about what to wear to show their school spirit. The days crossed over from Wednesday the 17th to the 24th. The categories consisted of: Anything But a Bag Day, Throwback Thursday, Twin Day, Pajama Day, Wacky Tacky Day and Blue and Gold Day.
Anything But a Bag Day was quite eventful. Since it would be difficult for students to get up and down the stairs with something other than their backpacks, not as many participated. Yet, some students brought boxes, baby carriages, children's toy cars, suitcases and a few crock pots were even spotted!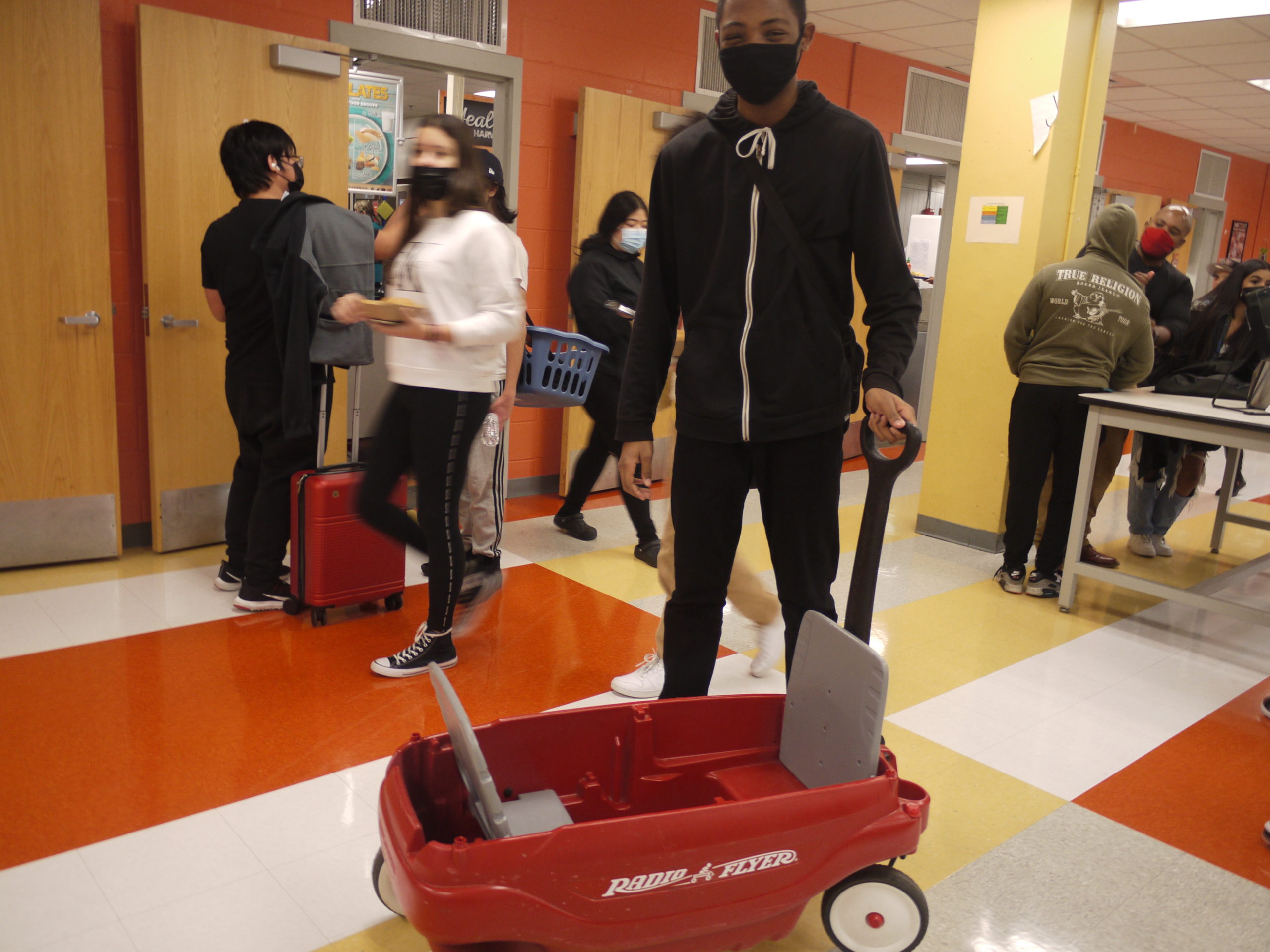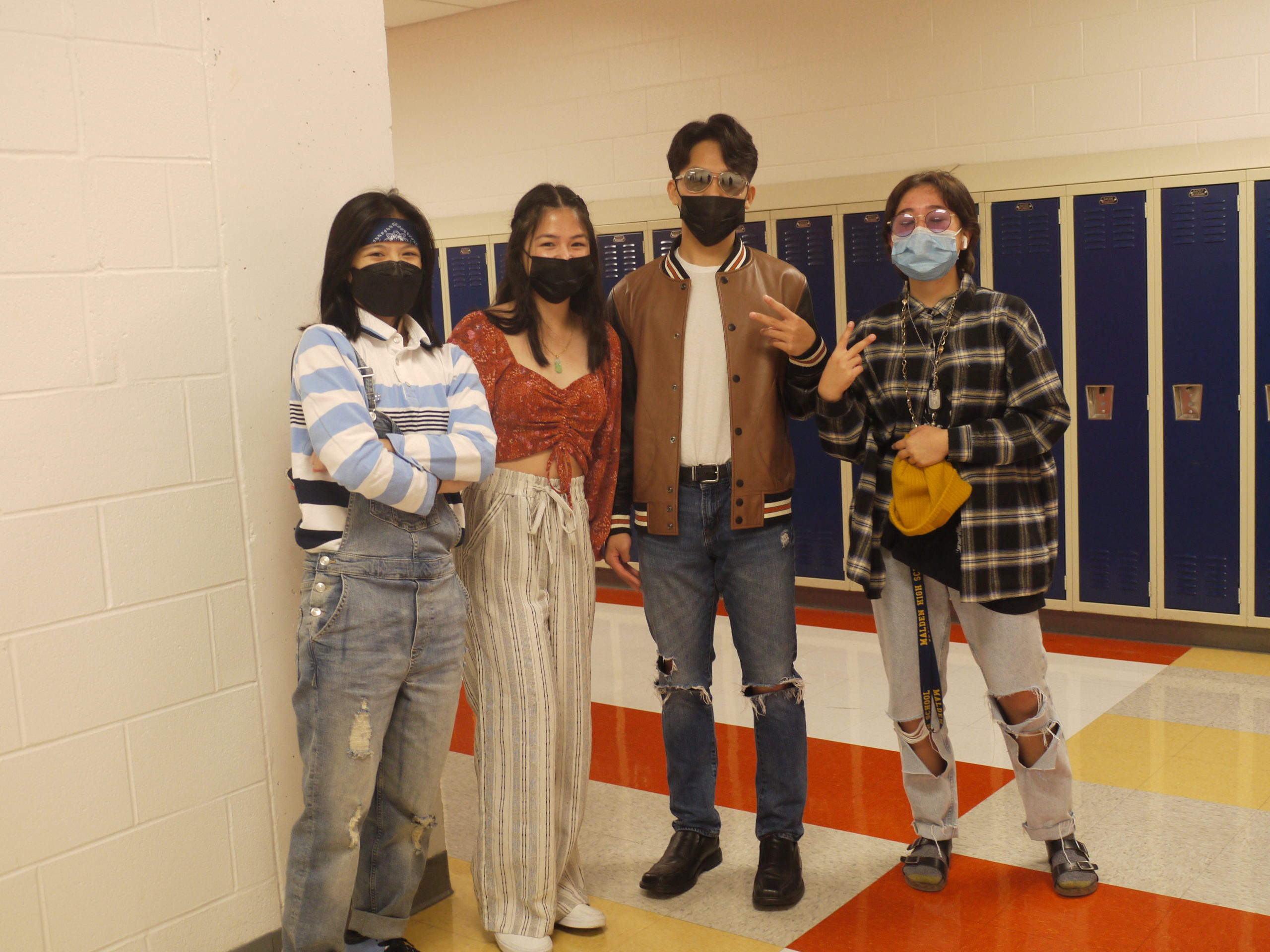 Rewinding the clock for Throwback Thursday, students and staff were asked to travel back in time. Their mission, if they chose to accept it, was to pick an outfit inspired by another decade or recreate an old photo. Popular decades were the 60s, 90s, and 2000s.
Friday, November 19th was Twin Day. It was hard to spot who participated on this day and who did not because students do not all have the same classes together. Nonetheless, many students tried their best. Due to different wardrobes and little time to prepare, many "twins" stuck to plain t-shirts and jeans. There were more than just twins however, there were triplets, quadruplets, and even sextuplets.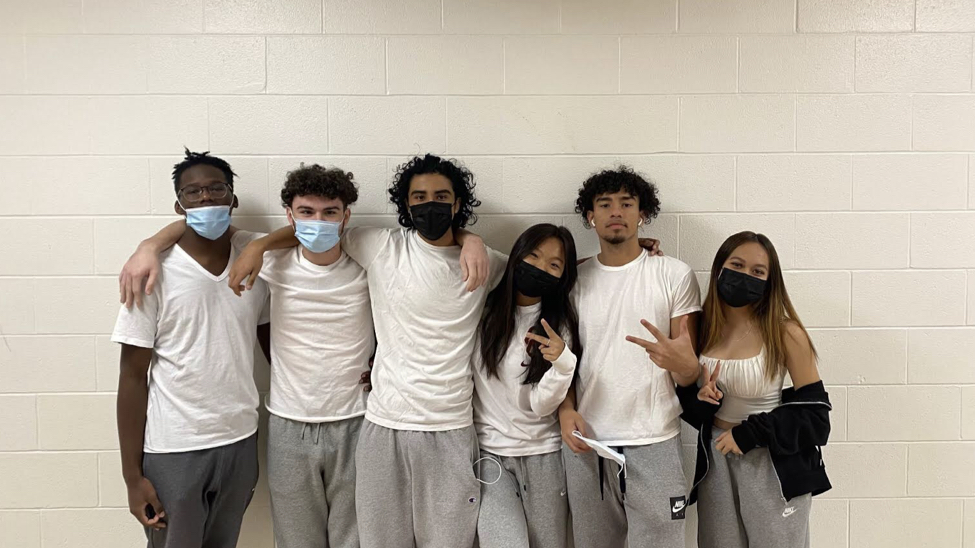 Starting our short Thanksgiving week was Pajama Day. Students wore onesies and fuzzy Christmas pants. A popular pajama was the plaid pants, especially red or blue. Many students used this day to take advantage of not having to pick out an outfit for school. Students often comment, however, that it's Pajama Day for some students every day. Even a few slippers were found instead of shoes.
Wacky Tacky Day was probably the least popular among the student body. Art teachers Maryann Seager and Joseph Luongo's creativity seemed to flourish on this day. Seager mentioned how there was a Power Ranger spotted around the school and that she "wanted a picture with him." It is safe to say that the Power Ranger hit it off in the Art Department.
Last but certainly not least, we have Blue and Gold day. Although the ratio of students and staff that participated in Spirit Week varied; it's safe to say that almost all students and staff participated on this day. The Pep Rally was held in the Finn Gym and there was a competition between the four grades. They played Tug of War, had a volleyball tournament, timed pyramids, and even had an event to see which class could do the most push-ups. In the end, the winners were the seniors with the juniors, sophomores, and freshmen following in that order.
Many freshmen did not enjoy knowing they lost to the sophomores and believed the game was rigged so that the seniors could win. However, the scores were final. The students were let out at 11:00 and the 2021-2022 and Spirit Week came to an end.