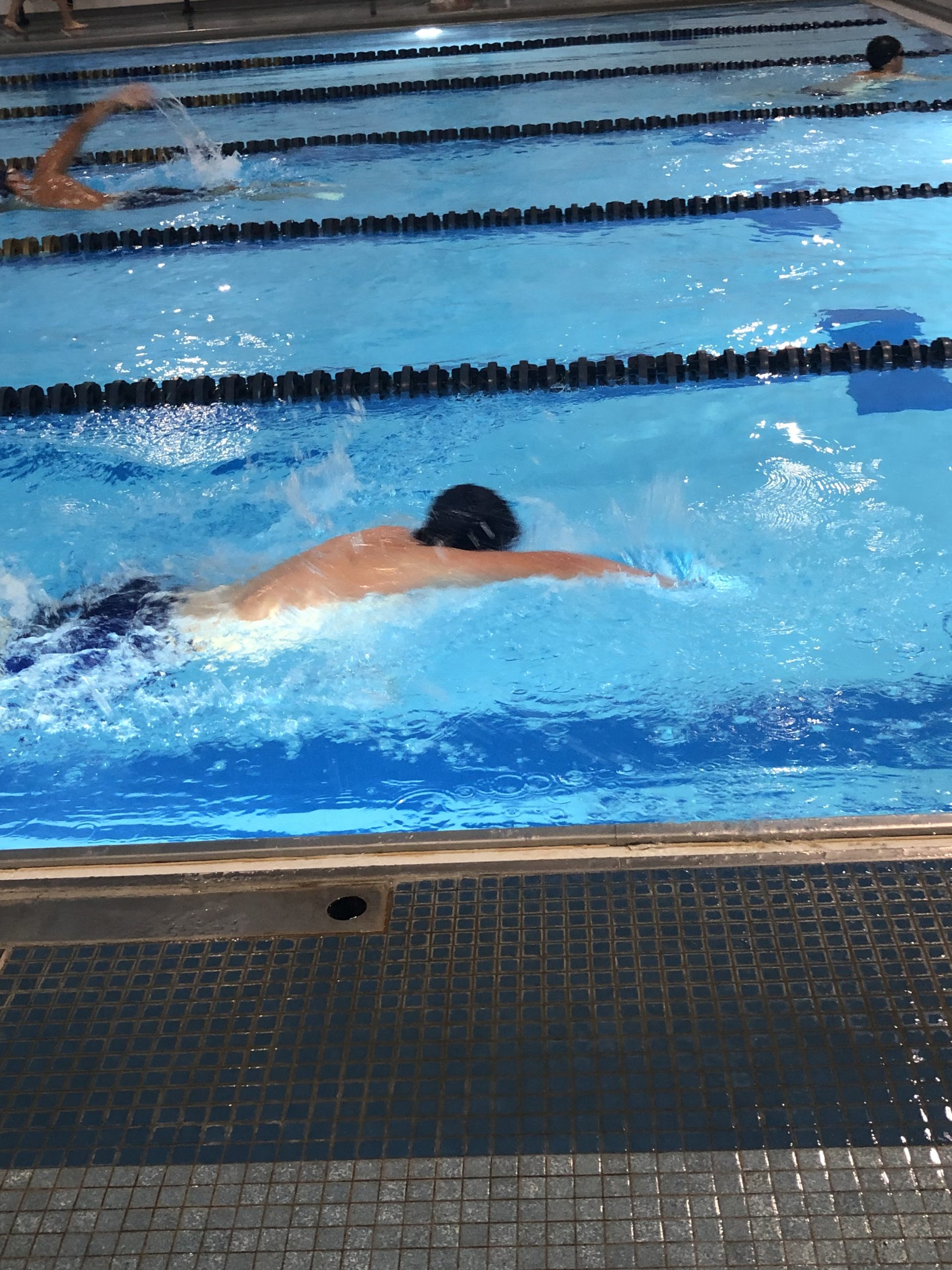 After their first meet on Tuesday, December 14, the swim team came back extremely strong on Thursday, December 16 when going up against their strongest competition, Revere. The meet started out with the 200-yard medley relay. Malden was able to swim first and third but unfortunately, the lane 5 relay team was disqualified, leaving the score 10-4 Malden. 
During the 200 yard freestyle, Malden was able to pull ahead and snag first and second place, leaving Revere in the dust. Afterward, Malden had twice as many points as Revere did, leading 20-10. Next up was the 200-yard individual medley with Revere. After a decisive swim, Revere had acquired first, second, and fifth place with Malden only scoring points for third and fourth place. This event allowed Revere to catch up to Malden with only 4 points separating Revere from Malden's score of 25. 
After the momentary fall, Malden was ready to come back in the 50-yard freestyle.  After an extremely close race, junior Liam Bloom was able to beat Revere, winning Malden first place. However, Revere was not far behind and got second, tied with Malden for fourth. Malden was able to get fifth, securing a few more points.
The swim teams also completed two extra unofficial races, both of which were 50-yard freestyles. In heat two and three, Malden lost a few of the lap races. The coaches pulled them aside after the race  to motivate them to really push for that fifth. Malden was able to pull ahead after that.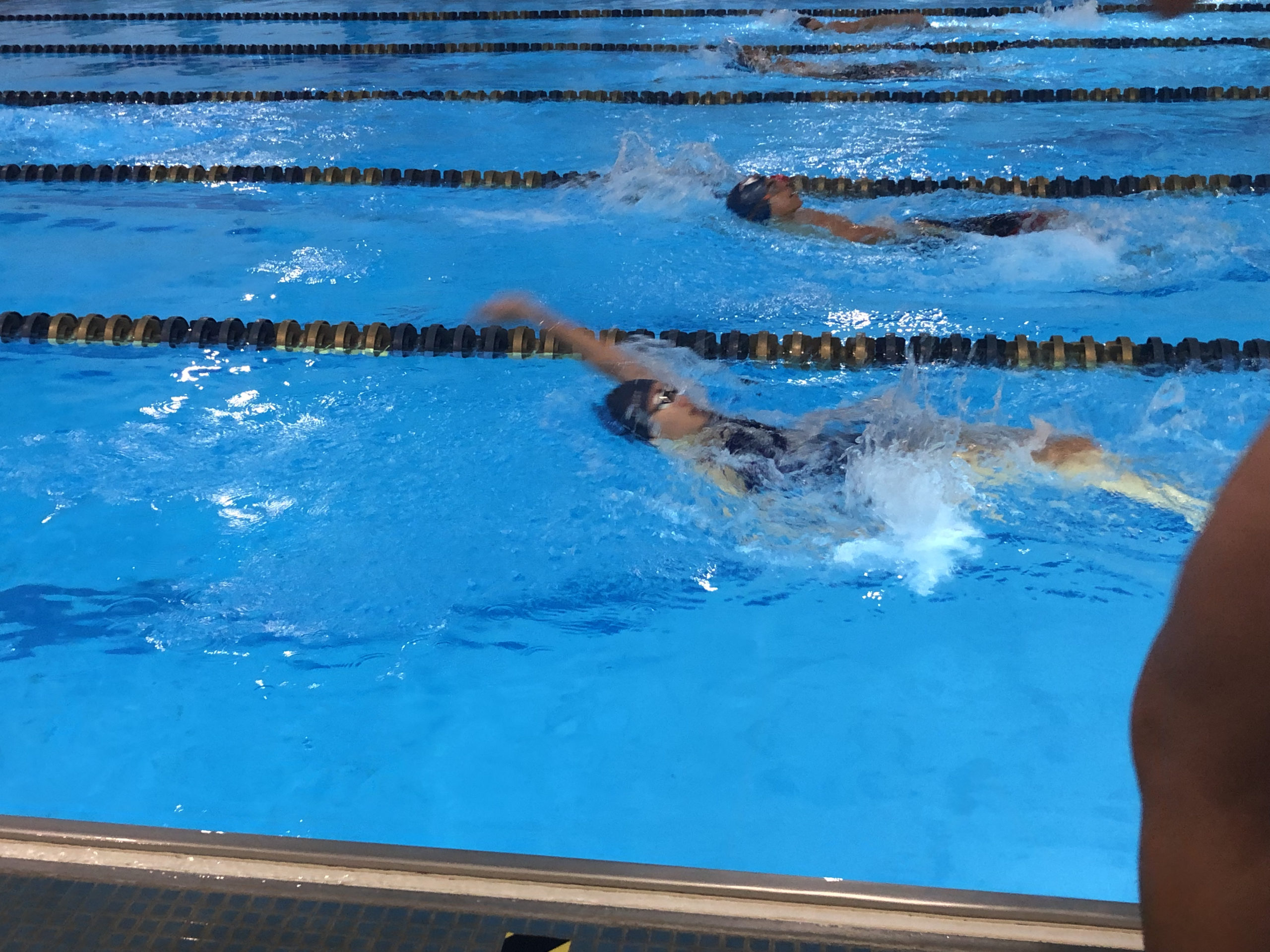 With the coach's encouragement fresh in the athletes' heads, Malden started the 100 fly. It was a tough race with Malden starting out in the lead, but Revere overtook them early on and gained a massive lead. Revere got first place, but Malden could outscore them if their competition got first but not second, third, and fourth. With this strategy in their heads, Malden may have lost the battle but won the war, outscoring Revere 9-7.
Now that the strategy worked, Malden became confident in their abilities for the 100-yard freestyle. When junior Nathan Nguyen started to pull ahead, Malden's victory was certain. They received first, third, and fourth, again outscoring Revere 11-5. By now Malden had a gigantic lead of 53-42, but only the coaches knew.
The 500-yard freestyle was the longest and quite possibly the hardest race in the meet. Not only does one have to swim fast enough to win, but they have to conserve enough energy to complete 10 laps. When the athletes were off, Revere started to get ahead. Although they couldn't gain the lead Malden still earned second, third, and fourth place, outscoring Revere yet again 9-7.
Again, Malden's skill was proven. With the teams set, Malden got on their marks for the 200-yard freestyle relay. Malden battled back and forth with Revere in the beginning. However, at the last second, Malden pulled ahead and grabbed first, third, and an unfortunate sixth place. Malden solidified their lead 72-52.
During the 100-yard backstroke, Nguyen won first place and left everyone in the dust. While Revere stole second and fourth, Malden got third and fifth. With the second-to-last race approaching and the results looming, Malden trusted their senior captain Tony Giech to get first place. Malden retained the lead 10-6.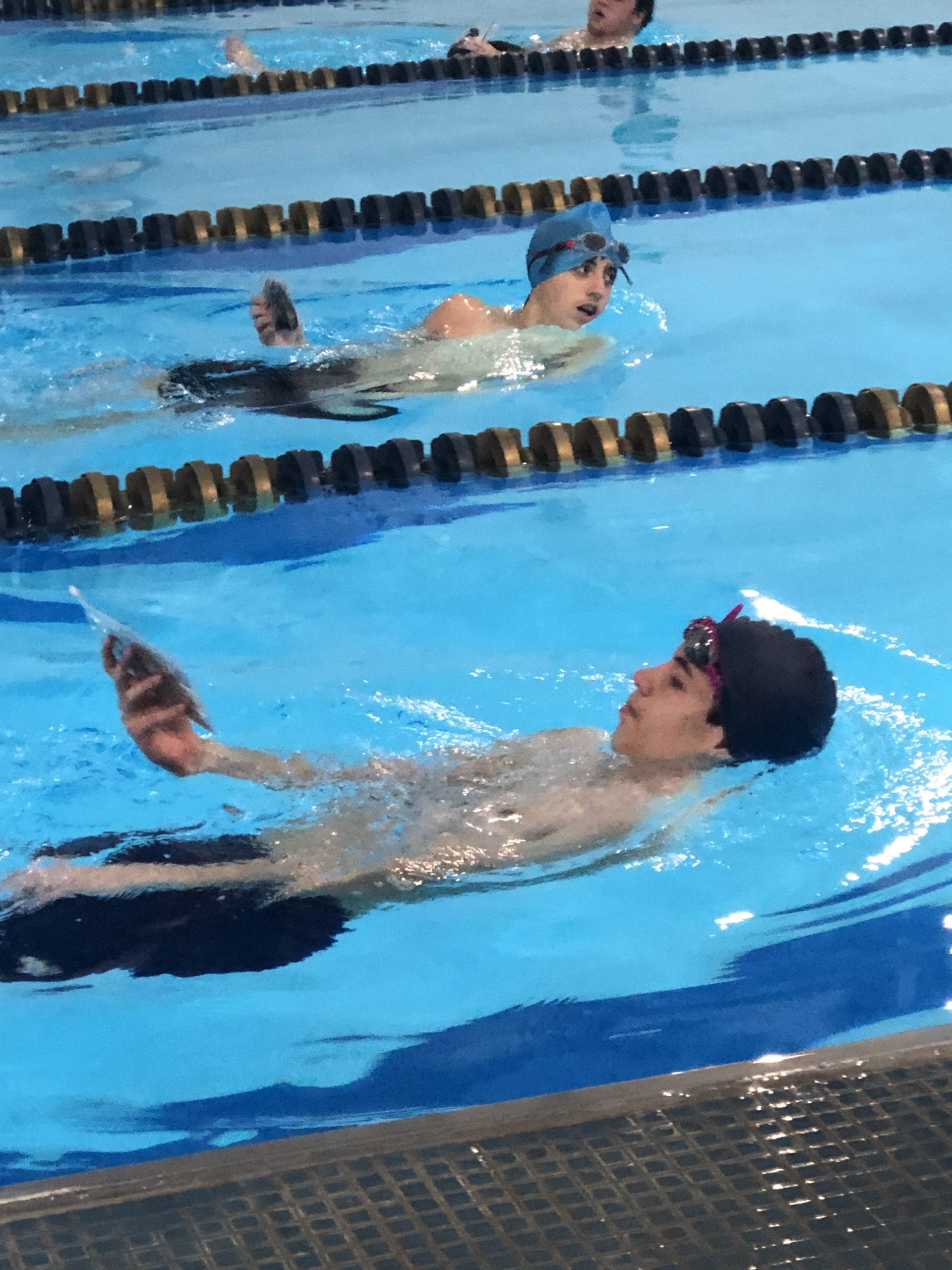 With the 100-yard breaststroke underway, Giech started the race against Revere. Giech won, with Malden scoring third and fourth, respectively. With the meet close to its end, Revere tried to make a comeback with the final race, the 400-yard free relay.
Revere knew they had one more chance to catch up, but Malden wasn't going to let them win so easily. Malden and Revere battled during the first lap, but when Revere started to pull ahead, the outcome was obvious.
After Revere won the last race, the room was buzzing with anticipation as everyone awaited the results. When an official announced the scores, Malden went crazy.
With a victory of 93-75, Malden prepared to go home satisfied. The coaches said they were glad to improve from their last meet, while the captains were extremely happy with their team. "I was crying the entire half of our meets because I am so proud of our team," Sarah Oliveira, the senior captain said. "They [pushed] very, very, very well. I could not be prouder to be a part of the Malden High School swim team."