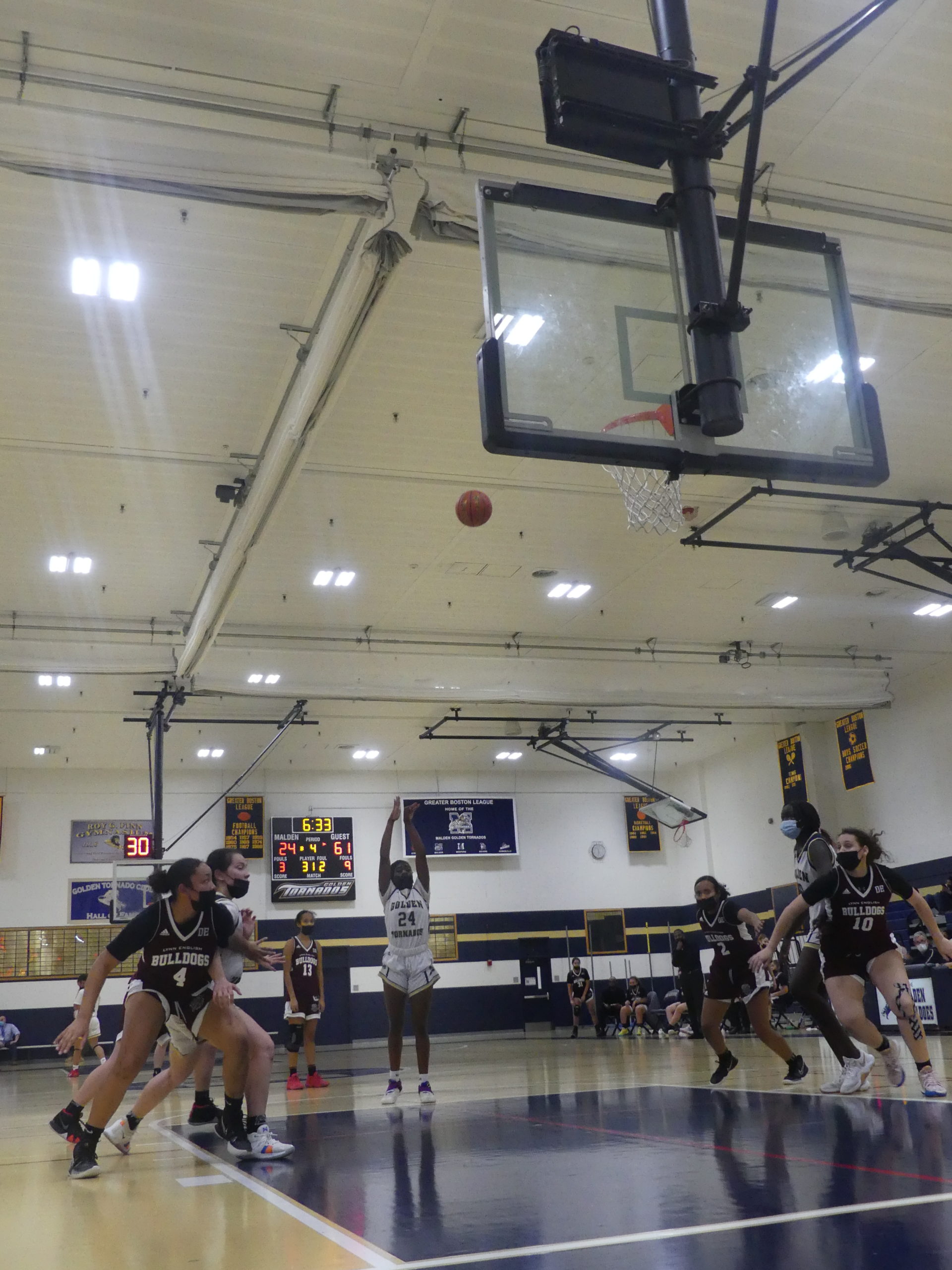 Despite a tough loss for the Malden Girls Basketball team against the Lynn English Bulldogs on December 16th, it did not damage the spirits of the Malden team. 
With a final score of 71-30, it was not a close game, but there were definitely positives to come out from the game. 
"I feel like a lot of girls contributed to that game," said Coach Scott Marino. He continued on to say that the "girls that normally wouldn't play a lot of minutes, actually contributed a lot of minutes to the game." 
One player in particular, freshman Anna Elise Araujo, who would normally come off the bench started this game and played in all four quarters. She scored a total of nine points which makes her the leading point scorer for the Golden Tornados. 
This was because "we were short-staffed… one of our senior captains was [not in] school," Marino stated. He further explained that "we had Kimbo who is a senior…still out with injury." And "we have a starting point guard, Angie Colon, who is out with a concussion… We showed up with seven girls ready to play." 
Compared to the 12 players, all of which got at least some playing time, on the Lynn English side, the Tornados were at a disadvantage. On top of this, Lynn English seems to be in a great position this year standing at an undefeated two wins and zero losses so far this season. "They have a couple college prospects on their team," believes Marino. 
Marino maintains high hopes for the season, "I think we can compete for the GBL title." He explained that their loss against Medford in their first game of the season was disappointing, but did not affect the team's hopes. 
With Marino previously being the coach for the Boys Basketball team, he expressed that "girls basketball is actually going to be something to watch, and we're better than the boys program."
"This team is a good, good team… I have been coaching for 27 years so I can tell you that this girls basketball team is going to be a special team to watch," stated Marino.