February is Black History Month, and Malden High School is celebrating Black history and culture in various ways. 
"As Black people, we keep in tune with our mental health and our physical health," Micaela Henry, Co-president of the Black Culture Club, stated.
Spanish teacher Claudia Romero explained how Black History Month is important to her because "it is a time to learn more about her students and colleagues." She was excited to hear more traditional music, taste cultural foods and attend enriching events. She feels as though it is important for Malden teachers to support Black culture as this "is an example of loving our neighbors regardless of race."
To kick off the month and involve students, the Black Culture Club decided to do a door decorating contest, with the theme of Black history and excellence. Groups of students worked with a teacher to decorate their classroom door in ways that related to the theme.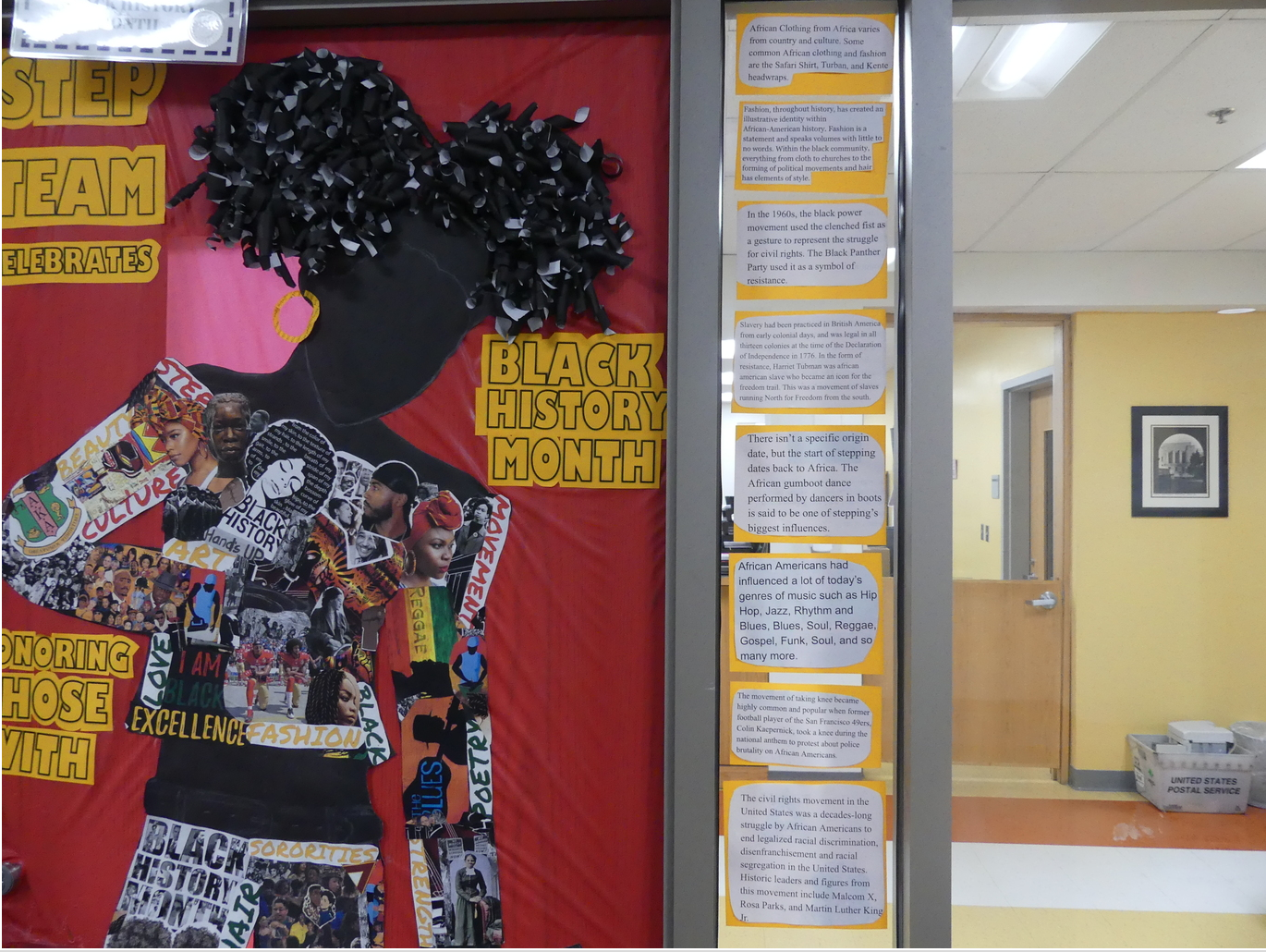 The contest was set to end on the 11th and then be judged on the 18th, but the date has since been extended. 
Kristy Magras, the advisor of the Black Culture Club, explained that "we actually did our door decorating contest back in 2020 [and] it was a huge success." Due to COVID, they ended up not doing it last year, so they were excited to bring it back this year.
Magras hopes that this event "builds morale, exposure, and just again, to be able to share the works with the community." She wants students to have fun hanging out while creating their art pieces. After choosing the winner, the Black Culture Club will be throwing a pizza party for the winning group. 
Though the Door Decorating contest may seem like a simple fun thing to do, Magras explained how it is a good way to show "the contributions of Black Americans and…to promote Black excellence."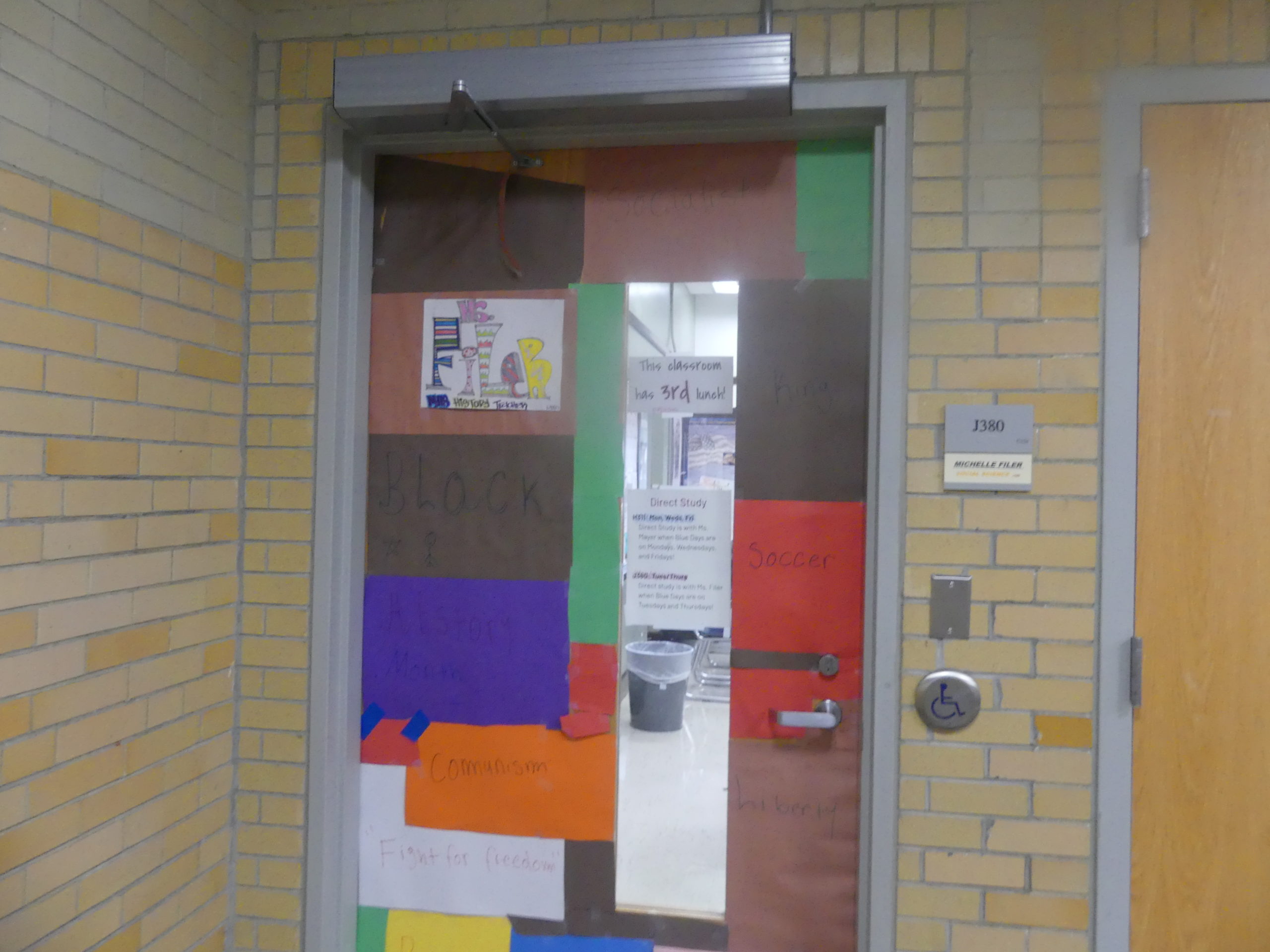 One of the many groups to participate in this event was science teacher Michel-le Meranda's group, which consisted of sophomores Tori Gammon, Sarah Boucher, Delilah Hudson and Samara Hogan-Sanders. Located on the fourth floor, Meranda's door is beautifully decorated with the face of a Black woman with many curls. 
Boucher expressed that Black History Month is a month ¨where we get to express our culture and show what our history means to us." Gammon added that Black History Month is an important time of the year because it gives "us the chance to show our culture and creativity."
When it came to deciding on whether to join, Boucher felt "it was an obligation to show people how much we care about this month." It helped that throughout the entire process Boucher had a lot of friends. Romero chose to join the contest as she "wanted to recognize people within the Black community who have made our lives better with their contributions, their example, and art."
Gammon explained that being with her favorite teacher, and "being with a group of friends when we had all been friends for so long," made them enjoy the experience more as they were able to become even closer over the course of the project. 
Throughout the month of February, the Black Culture Club has also been hosting Wellness Wednesdays and HBCU Spotlights. These programs are open to everyone who wants to come to support the Black Culture Club.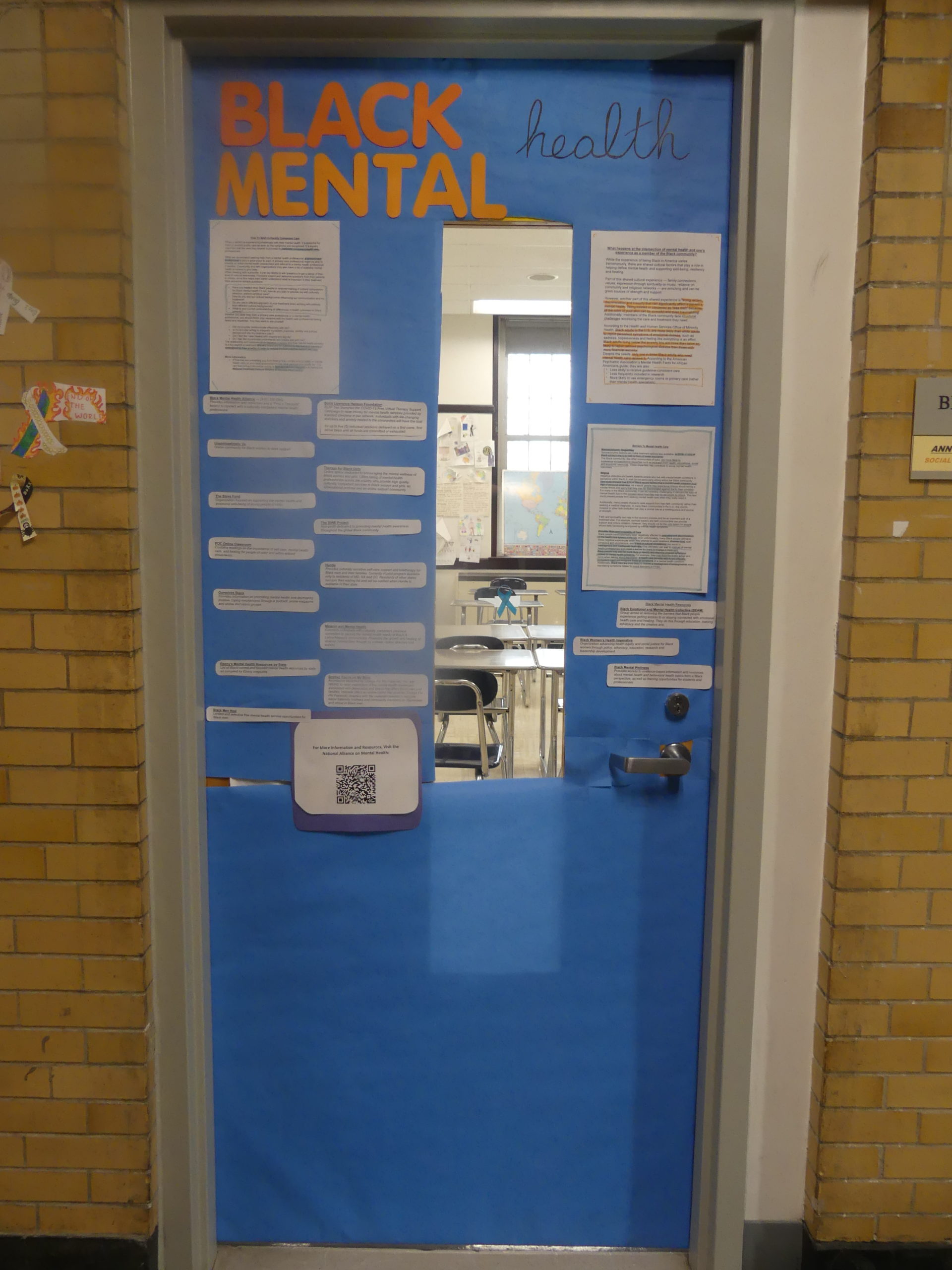 Henry mentioned that they are considering continuing the Wellness Wednesdays past this month because "it has been really fun and impactful," as it is a significant resource to have available for the Black youth at the high school.
As students walk through the building these next few weeks and see the different doors decorated in the halls–painting the stories of pain and suffering, as well as love, strength, beauty and culture, they are reminded to appreciate the people behind it—those who stepped forward to decorate a door with more than just art—they are pieces of history, and examples of excellence.
Correction: Michel-Le Meranda's name was originally mispelled as Michel-Le Miranda.