Mack Keating also contributed to this article.
After extended intermission, millions of students across the globe returned to the classroom this school year.
However, the transition was anything but easy. With online learning not proving to be an ideal learning environment for most students, it impacted student-teacher communication and the well-being of students. The administration sought for a solution that could provide students additional academic support. Principal Christopher Mastrangelo spoke for a number of administrators, teachers and counselors when acknowledging students that "may be in need of academic acceleration... as we came back from COVID lockdown."
The solution that came to mind was Saturday School, which would "offer students additional pathways for accelerating their learning," elaborated Erin Craven, Director of School Counseling.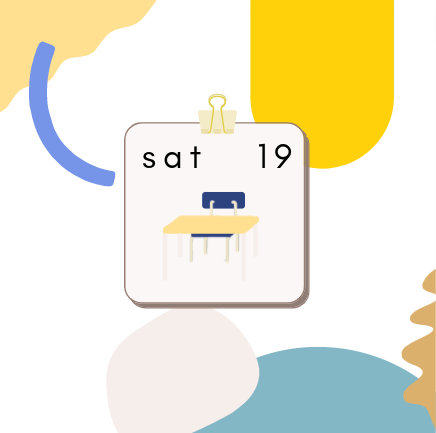 "When it comes to the really tumultuous and difficult last couple of years, the government wants to ensure that there are opportunities for students to ensure they are getting all the learning they need…to succeed and graduate, " she said.
Brunelli House Principal Jean Ewald Charles shared similar thoughts with Craven, desiring a "restorative approach for kids who are having a difficult time getting work done, passing their classes or missing credits."
Graphic by Lily Nguyen.
As a result, Malden High School submitted a request and was soon awarded the MassGrad Promising Practices Grant in January, a grant delivered by the Massachusetts Department of Elementary and Secondary Education (DESE) to fund supplementary programs for high school students at risk of not graduating due to absenteeism, course failure, among other factors–exactly what they needed.
"We've been working diligently to make the idea a reality ever since," said Craven. And it paid off: after a month or so, introduced to Malden High by a teacher committee of varying content areas led by Craven and Charles was the Saturday School program, run with support of federal funding.
Classes are to commence Saturday, February 19th, 2022, from 9 AM to 12 PM, giving students ample time to catch up. It is scheduled to run until June, and the leaders of the committee are energized by long-term goals for the program.
More specifically, Charles hopes that Saturday School will become "an integral part of school where students have a place where they can make up work, and social-emotional issues can be addressed, [outside of] the actual school day." With the program providing an ideal, tight-knit environment for student acceleration, he finds it to be "a great addition for students."
"Education didn't take a front seat for these students across the entire pandemic, showing us that there was a number of students that had credits they still need–or that they maybe would've earned last year–to fulfill," detailed Craven. "Grades and attendance were perhaps not where they typically are, and we want to give students the opportunity to get the classes, grades and attendance that they were lacking before now."
Overall, the committee has high hopes, envisioning that Saturday School or a similar program will be established in the following years "depending on the data of this spring" and its success in "benefiting students' grades and attendance."
If you are interested in learning more about Saturday School, please contact Principal Mastrangelo or other members in the committee for more details.