Jessica Li also contributed to this article.
After two years of not being able to showcase artwork due to COVID, the Blue and Gold Gallery had the opportunity once again to display work from students.
Art teacher Joseph Luongo explained that the gallery has been significant to the art department as it "showcases how talented our students are… And I think part of that has to do with the diversity of the school." He added that it is important to "let people know, outside of the high school, that we have very talented students here at Malden."
Similarly, art teacher Mary Ann Seager expressed how the gallery enables "us to get out into the community… because people don't always come to school…they don't have the opportunity to know what's going on in school."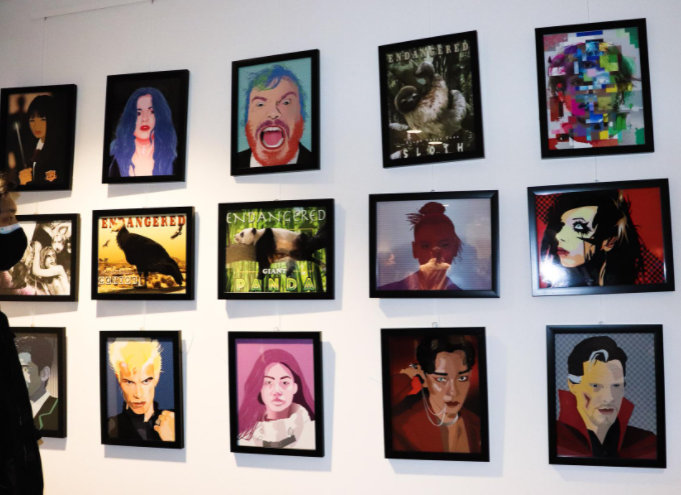 Seager mentioned that prior to not having a gallery, she and the Fine Arts Club felt that the school needed to get public. So she wrote a grant to the Cultural Council to see if they would help them with the finances for framing and they presented their case which resulted in the establishment of the Blue and Gold Gallery.
There were various types of artwork that were chosen to be displayed, ones from many disciplines including watercolor, ceramics, digital art and many more. The selection process in picking the pieces depends on the teacher; they choose pieces that they believe are strong and representative of each class level. Seager also included that they pick out pieces not because they are the most beautiful or the most successful, but because the student put in the effort. "We want to acknowledge that they have a place in our culture as well," she explained.
Luongo emphasized how most of the work was done remotely, and even despite that "the quality of work did not seem like it suffered at all." Part of the reason why he believes this is because after coming back in-person, he recognized how the creativity of students set off. He explained how during remote learning, it was challenging due to not being able to supply students with the necessary materials.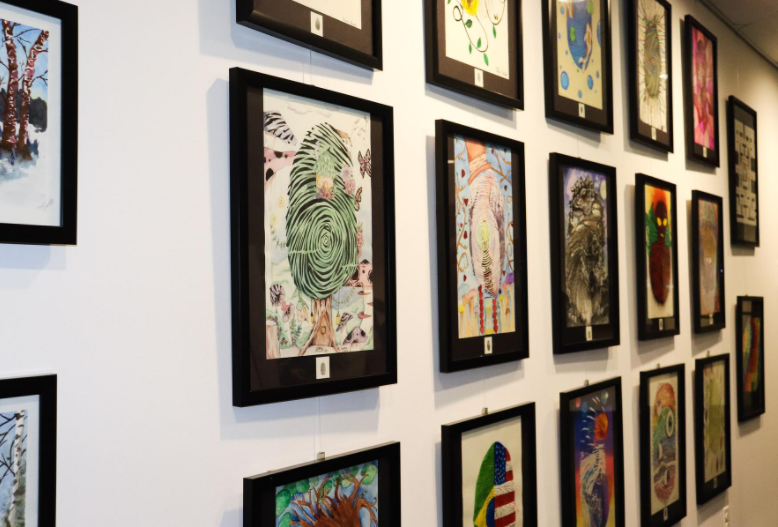 In addition to the pieces, the opening day of the gallery showcased nine students who won Scholastic Art Awards where students' artwork is submitted to a national competition. Luongo mentioned how there were four gold key winners, one silver key and four honorable mentions. 
"I think that it's important that we participate in the cultural heritage of our city… for the people in that community, to see students as part of the community, and that we are participating, and that we have some lots of things to offer," said Seager.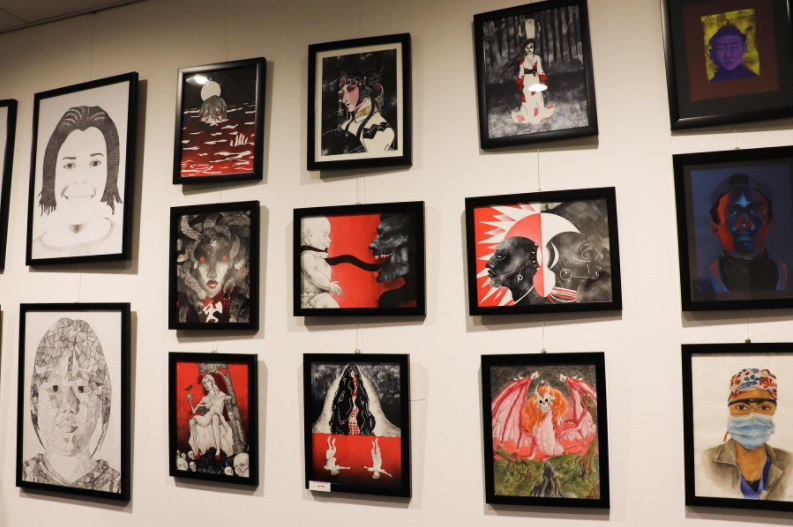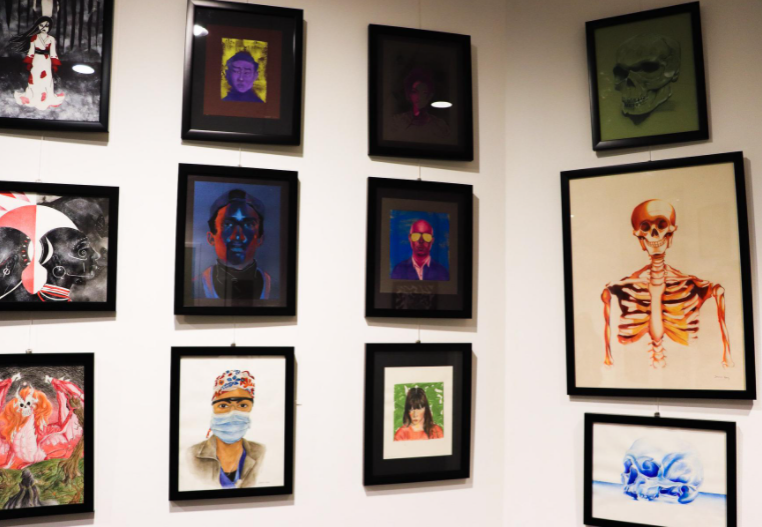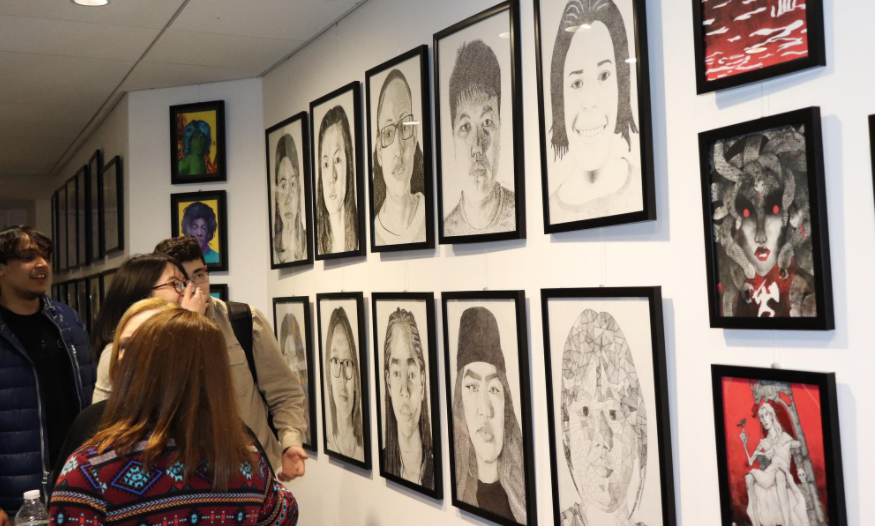 All photos taken by Jessica Li.