Throughout history, baseball has always been regarded as "America's national pastime." However, many people would have a hard time finding that title to be appropriate for the sport. Let's be honest—baseball is by no means the most popular sport in America; most Americans would rather watch an NFL game or an NBA game due to the excitement involved in one.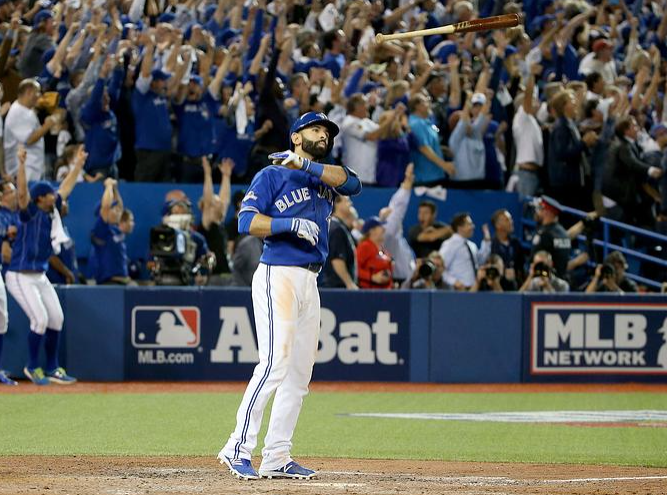 Baseball, year by year, is losing supporters in America, and the blame can be pointed in a couple of directions. Perhaps it is the marketing of the brand and sport at the professional level, or maybe it is the sports' appeal to younger children. Either way, both sides of the argument have been doing a very poor job of helping the sport grow.
If you look at baseball at the youth level, Little League once reigned supreme. The national program was once the clear leader of youth sport participation in America. Despite this, these numbers have declined steadily in the past years. According to a study conducted by Aspen Institute, the number of children aged 13-17 who regularly played baseball dropped down 16.8% between 2019-2020. This may be because baseball is too slow for the attention spans of young children who would rather be running up and down a basketball court or lacrosse field.
This unprecedented decline of the sport is vast around the country and no one is really sure who to blame. Some blame other popular spring sports on the rise like lacrosse. Others blame the popularity of clubs, where families pay thousands of dollars to give their child "top tier" training, which is really just a business. Costs of equipment have also risen, which turns many lower-class children and families away from the sport which is a huge portion of the demographic in sport participation.
However, another common belief among baseball enthusiasts is that there are problems with the game itself. Sports fans live for action and love big plays and shots that will be on the Sports Center the next morning. Unfortunately, baseball does not frequently produce highlight-level plays.
This common conception that baseball is too slow is agreed upon by many sports lovers in America. Many say that they cannot just sit down and watch a baseball game. According to a study by the Wall Street Journal, on average, the actual duration of the ball in play is about 18 minutes if you were to take a stopwatch and stop and start at each stoppage of play.
Surprisingly, the NFL averages about 11 minutes of active play. Despite this, the factor which puts the NFL above and beyond the MLB is the highlight plays. Everyone loves seeing two guys jump for a ball on a deep throw in football, but no one would really care about someone diving for a ball in baseball.
Baseball at the professional level for a long time was simply not very marketable. Perhaps if you asked a child in the 1940s-1970s who their favorite athlete was, some would say Ted Williams, Babe Ruth, or Hank Aaron. However, if you ask a young person today who their favorite sports star was, they will likely say someone like LeBron James, Shaquille O'Neal, Rob Gronkowski, or Patrick Mahomes. The main reason is that in the middle of the twentieth century through World Wars and other conflicts, people fell back on baseball as an escape, and things like baseball cards were sold nationwide. In the present day, someone would much rather go and watch an NFL game due to the hype around it that professional baseball simply lacks.
There is a certain romance of baseball that only those who truly know the game can understand. Each baseball game is like a chess match as there is no running clock and the possibilities of the game are endless. Games may last two hours, some may last five, and the start of every baseball game is a new page to an open book that no one can tell the outcome of. Recently, in attempts to restore more action in the game and give fans more game-day excitement, there have been several rule changes implemented to cut down time, such as pitch clocks which limit the time between each pitch.
Baseball has always been a game of intelligence. As baseball legend Yogi Berra once said, "Baseball is 90 percent mental. The other half is physical." Baseball at all levels is entering an age where some players are judged solely based on quantifiable numbers, through stats that seem so obscure but mean a great deal to a team and player performance. For this reason of complexity, many people turn from baseball.
All of this considered, undoubtedly the biggest focus in today's MLB is the conflict between two types of baseball fans. One side is those who embrace the "unwritten rules of baseball," a set of rules that have been followed since the creation of the sport, such as being classy to your opponent, not making friends with the other team, and not showing up the other team when you make a big play.
This brings us to the point that not all hope is lost for baseball professionally. Countless young players who are now entering the major leagues, starting in the late 2010s, are exactly what the MLB needed.
This revitalization of the sport instilled a new generation of youth into the league, which in turn produced younger viewers to watch the exciting and flamboyant young athletes. These young players also have off-field personalities and simply play the game the way it was meant to be played, by having fun. Not turning it into some sort of boring and serious event where everyone seems deflated. Some examples of people we can thank for this are players like Fernando Tatis Jr. of the San Diego Padres, Ronald Acuña Jr. of the Atlanta Braves, or Bryce Harper of the Philadelphia Phillies.
LEFT TO RIGHT: Fernando Tatis Jr. of the San Diego Padres prior to a game. Photo by Ryan Casey Aguinaldo found on Wikimedia; Ronald Acuña Jr. scores the Braves' first run from Nationals vs. Braves at Nationals Park. Photo by All-Pro Reels Photography; Bryce Harper Stare Down Pregame from National vs. Phillies at Nationals Park. Photo by All-Pro Reels Photography.
People fall in love with these guys because they make you want to watch the game by having flashy bat flips and talking trash. While some would consider this unsportsmanlike, a lot of people love the competitive and fiery spirit these guys have within them. In addition to this, before this era of youth, many players did not associate with players from other teams, even if they knew them their whole lives. However, these guys are just kids on a field, having fun, and producing tons of highlights which people love to see. Viewership for the MLB has actually had a slight uptick after a decline in recent years.
One final reason that baseball can actually hold its fans is because of how many international players are now in the sport. In countries such as the Dominican Republic, Puerto Rico, Cuba, and Venezuela, baseball is like a religion. Kids live and breathe baseball in these places like young Americans once did. Their love for the game has produced some of the biggest names in the sport today and is bringing entirely new countries to come and watch the sport.
Most recently Shohei Ohtani, regarded to be the best player in the MLB and a generational talent, is a Japanese-born pitcher who can also hit home runs which is perhaps the rarest thing in the sport. With this, he has kept the strong cultural connection between Japan and baseball that other Japanese players before him such as all-time great Ichiro Suzuki created and have made baseball the most popular sport in Japan, in addition to the increasing number of MLB players originating from there. This has been so crucial for the growth of the sport globally.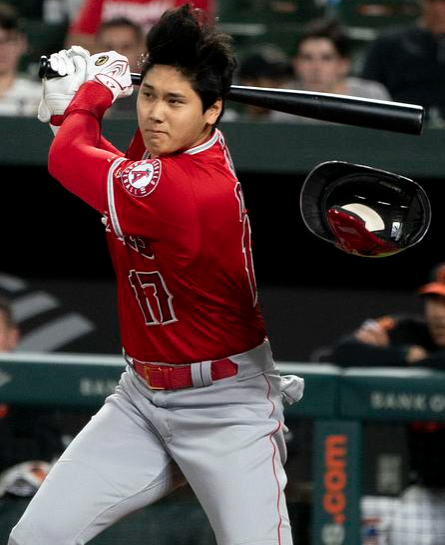 In short, baseball has hit a crossroads in America. It can choose to keep its old ways and sizzle out from what was once a great flame, or take the new path and follow other leagues to instill excitement in the youth and growth of the sport. While the future of baseball in America may remain uncertain, it is an exciting time to be an MLB fan, with many of these young players coming in and stealing the show to deliver entertaining baseball. So, until the fun stops, baseball will not die.