With the arrival of the winter season, the gymnastics team is ready to spring back into action.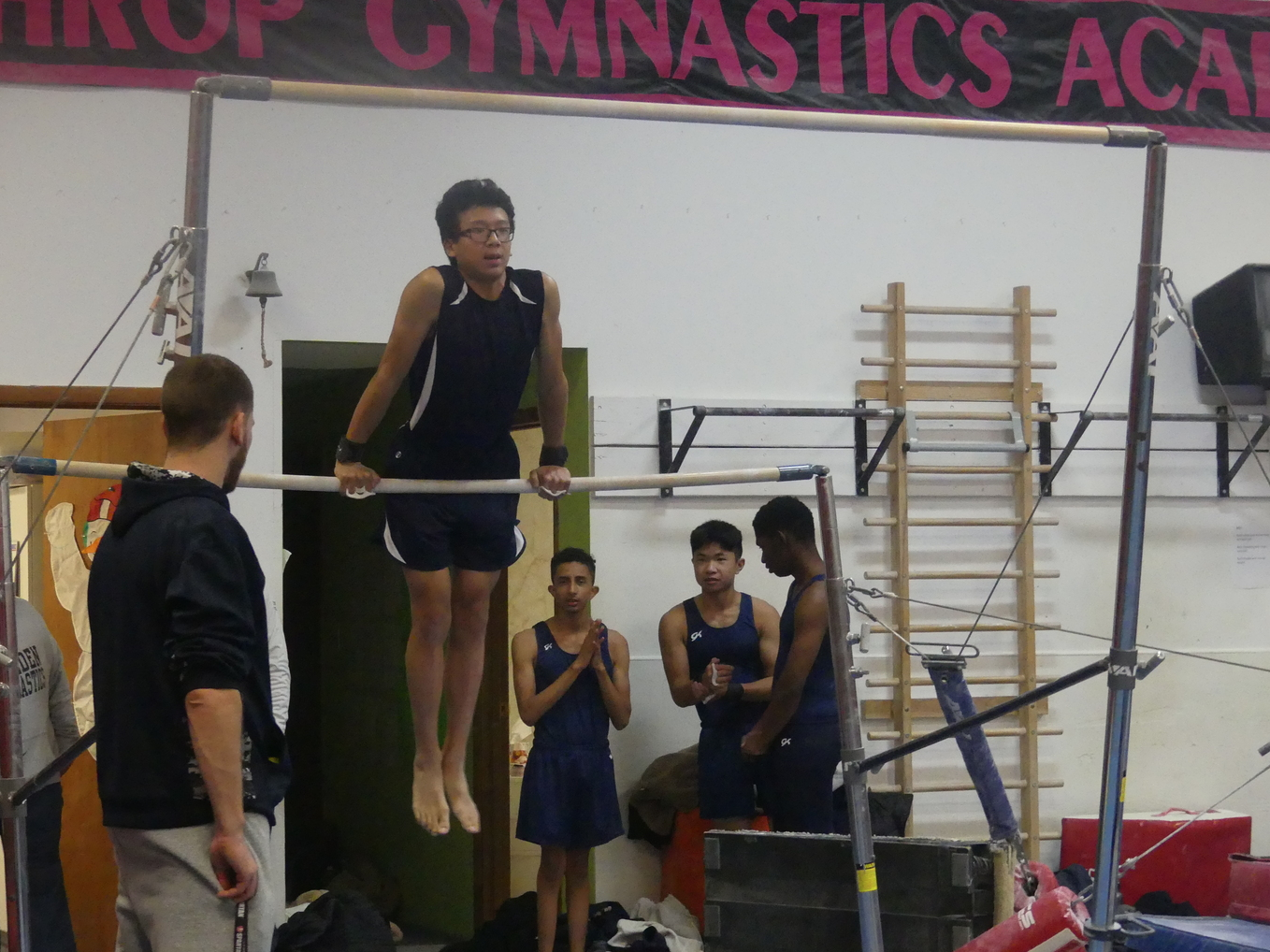 Last season, the team finished as Greater Boston League Champions.
Despite the fact that many of the gymnasts had never done gymnastics before, assistant coach Michael Nicholson was amazed "to see all of our athletes progress as the season [went] on."
Practices are held every day in the gymnastics room. The first thing they do is stretch. Nicholson emphasized how vital stretching was, stating, "Flexibility is one of the most important skills in gymnastics."
Afterward, gymnasts split out to practice their events, and at the end, they come together to discuss their routines and end practice with conditioning.
On January 10th, the team had its first meet against Medford. Some events they had were "vault, uneven bars, floor, and beam." Although they did not win, Nicholson expressed that he was proud of everyone, especially those who had never competed before and those who "come to practice every day and give their all."
One area Nicholson noticed that needed improvement was the little details when they performed, such as "pointing toes and having clean jumps, twists, and turns." But, he is optimistic the improvements "will come in time." Moreover, their "progress of skills" has been significant.
Nelson Jiang, one of the senior captains who has been a part of the gymnastics team for several years, stated his goal for this season is to ensure "the team is on the right track."
Although there were few returning gymnasts, an influx of new people joined this year. Jiang hoped the new gymnasts would stay on the team.
Jiang revealed that one challenge they faced during the first couple of weeks was the gymnasts being uncomfortable with each other. He added that "the team bond has increased" since then.
Nicholson's message for the gymnasts is to "keep up the great work, everyone!"