Love to learn about science and perform experiments? The Science Exploration Club, now named the Science Experiments Club, is back with a new name and president this year.
Initially founded by Christina Trinh, now a Senior at Malden High, the club started two years ago when she was in 10th grade during remote learning in 2020 with John Frigo, a science teacher at Malden High, as the advisor. The club continued up until the end of last year, June of 2022. Unfortunately, due to Trinh having no time and being unable to run for president again, the club was left generally untouched and many wondered if it would be brought back this school year.
Luckily for the club, Nasuh Kacmaz, a Junior at Malden High who is also a reporter for The Blue and Gold, decided to pick up the position to become president as he mentioned that he also wanted to join the club but it "had no president." Thus, he decided to take on the role of becoming president for the continuation of the club!
For Kacmaz, he explained that he was looking for clubs that he would be interested in joining. Having come from Turkey- on a one-year visa Kacmaz decided that he wanted to take the opportunity to "join as many clubs as I could here."
In particular, Kacmaz came across this club as he stated, "I was always interested in science and I always wanted to do science experiments but I've never had the equipment to." Furthermore, he decided to change the name of the club from Science Exploration to Science Experiments due to the fact that the basis of the club was mainly learning and carrying out different experiments. As Kacmaz stated, "we generally conduct different science experiments, document what the procedures are and what the outcome will be."
The Science Experiments club which meets Tuesdays after school in B430, Mr. Frigo's room, had its first meeting this school year on December 20th. The club conducted its first experiment on January 10th, 2023.
The experiment was trying to see if they could potentially make homemade bar soap. Mr. Frigo gave a general overview of what would be happening, then reviewed the steps and procedures necessary to conduct the experiment.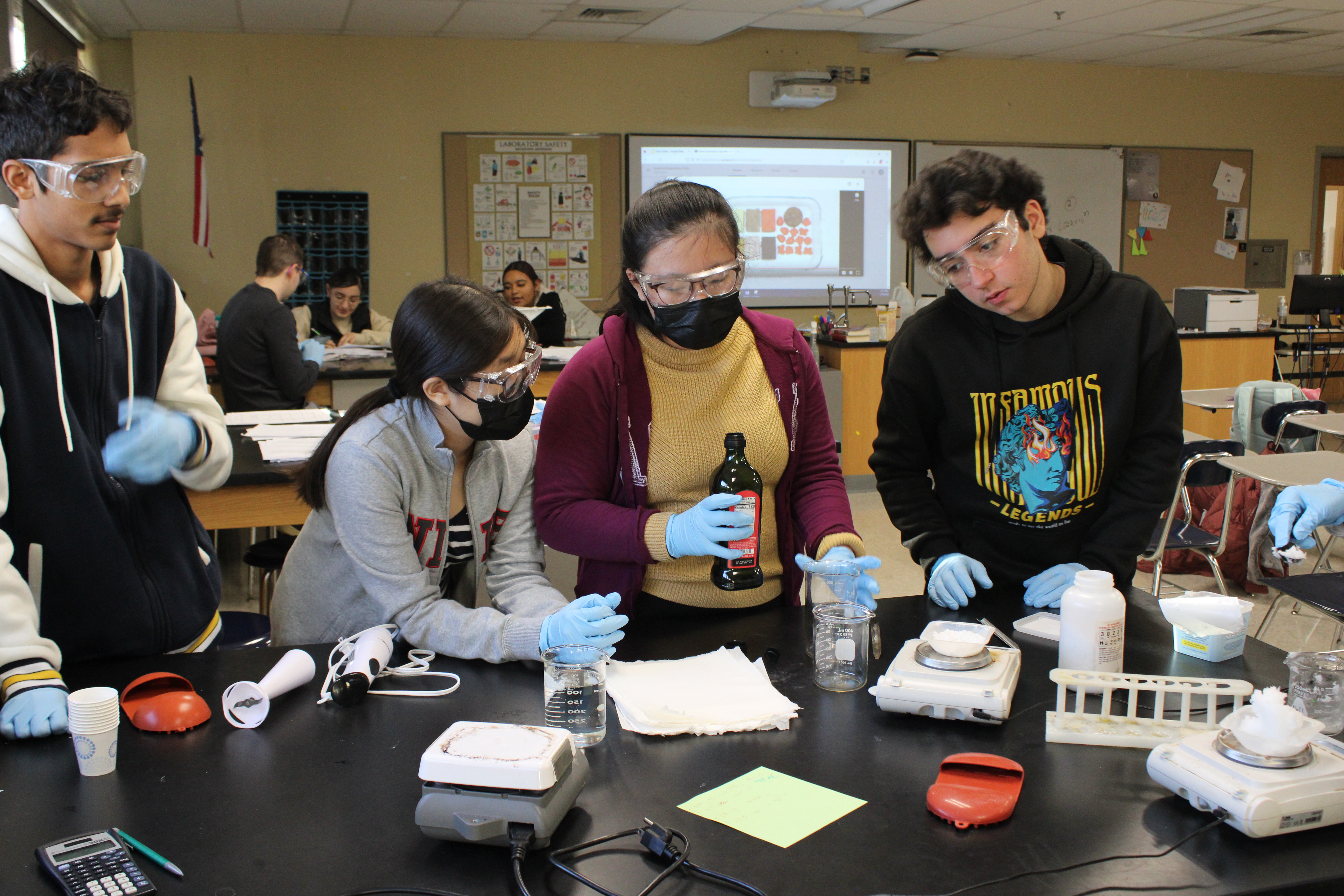 Next, the students followed the steps in the procedure and started to measure out the ingredients used to make the soap.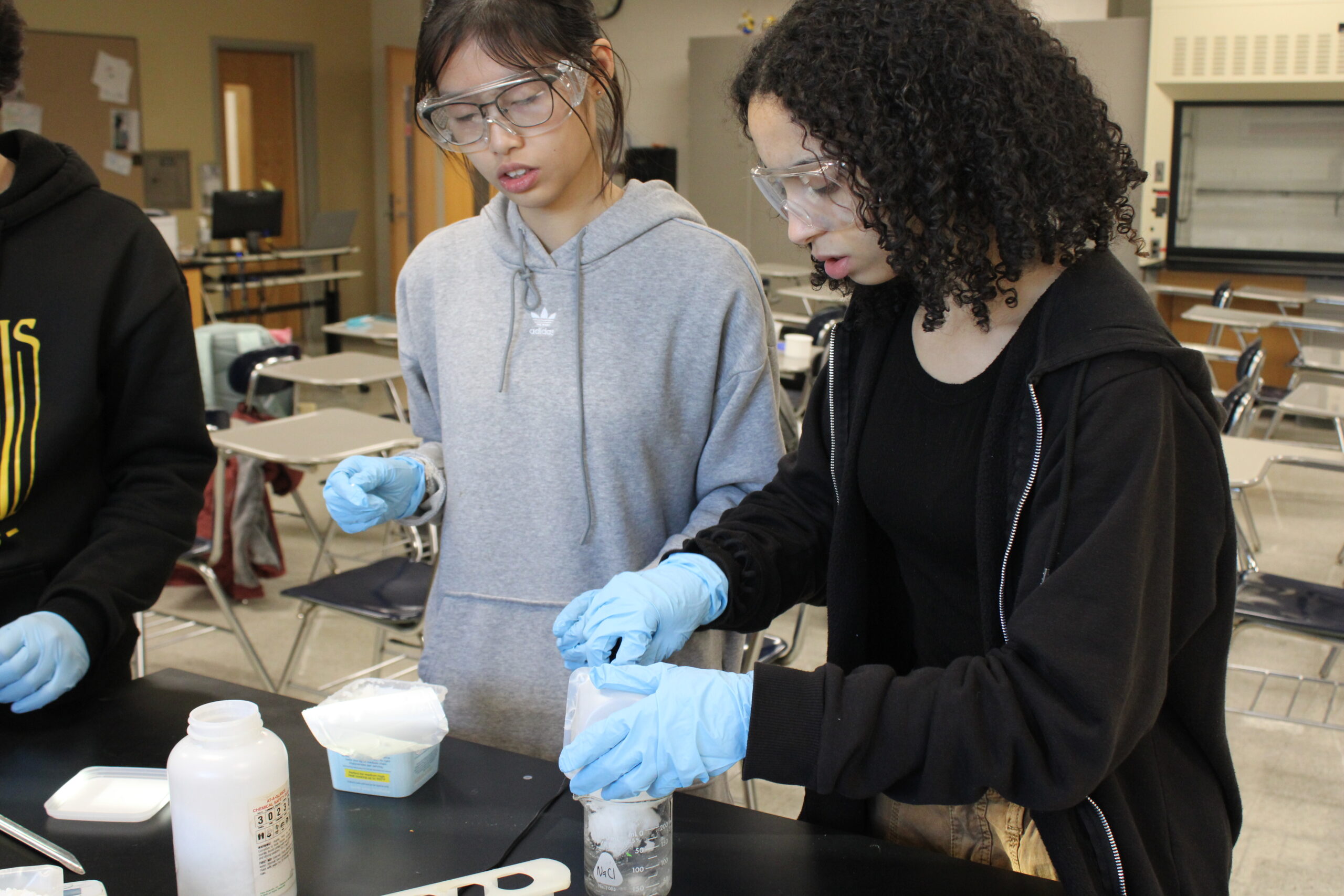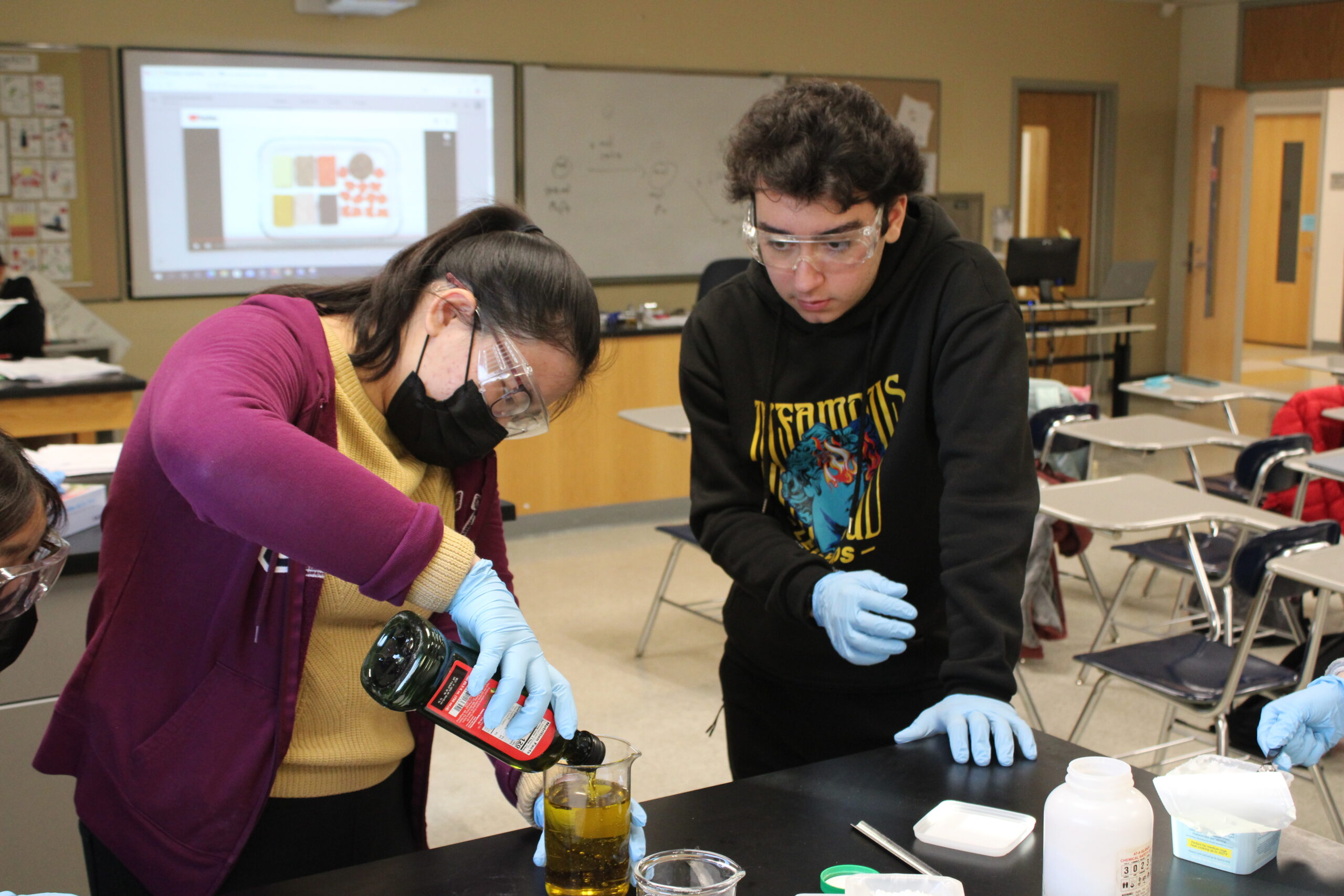 The curing process for bar soap takes days, however, so the final product was not shown. In the meantime, there are more experiments to come! Kacmaz says that "we might even try to make some edible things from different experiments sometime," such as an edible water bottle!