11 rings. Perhaps no other athlete has reached the winning and dominance that William "Bill" Russell did throughout his 13 year NBA career. A two episode mini-series which came out on February 8th goes through the heroic achievements of Bill Russell on and off the basketball court.
The first episode begins with Russell's childhood in the 1930s in Monroe, Louisiana. Ever since he was a child, Russell always faced blatant racism. Russell's family later moved out to California, which was more open minded to African Americans, and where his family could live a more peaceful and less segregated lifestyle.
Russell had not even touched a basketball until he moved to California, where he played homeroom pickup games in his school and on the playground.
Thankfully Russell had the possession of a God-given talent, which was his extreme height and athleticism, pushing him past his peers in all ways of athletic achievement. He even joined the track and field team, breaking state records which then stood for years.
In 11th grade, Russell was cut from the junior varsity basketball team, but later got another chance and ended up making the varsity team. Russell dominated high school basketball that year, however only received one college offer, from the University of San Francisco.
There, Russell won two national championships, winning 55 games straight and still holding rebounding and point records. Russell once again dominated his level and continued to up his game. Each college they faced, Russell faced differing levels of racism.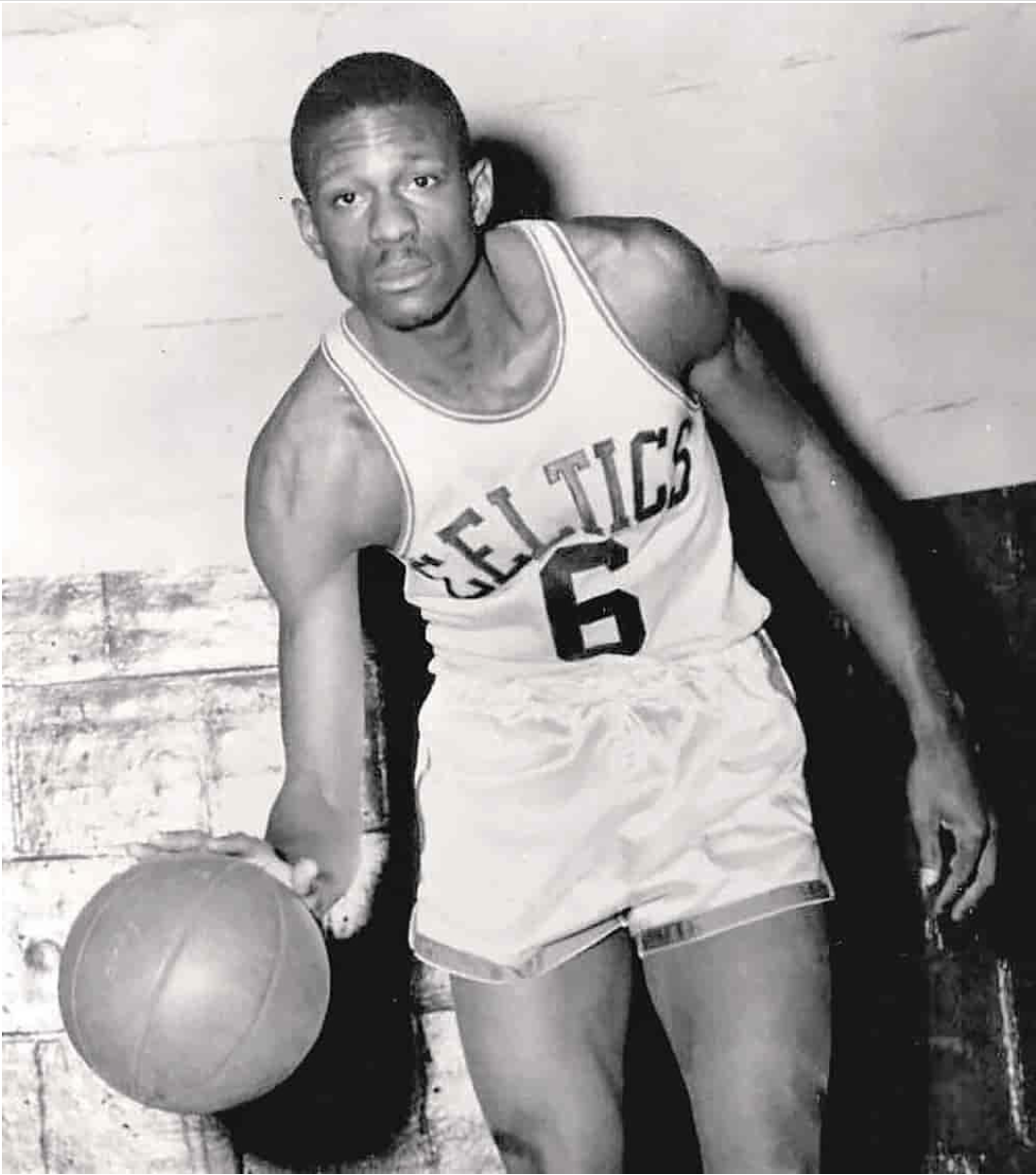 Russell did not know whether or not he wanted to play in the NBA, although the first black player in the league had recently been drafted, Earl Lloyd. The St. Louis Hawks selected Bill Russell with the second pick of the draft. Russell would later be traded to the Boston Celtics.
Legendary Boston Celtics head coach, Arnold "Red" Auerbach, traded for Russell to team up with legendary point guard Bob Cousy. Cousy was a pioneer of basketball, changing how many point guards played the game. Cousy was one of the most important players in popularizing the flash and excitement around the NBA.
Russell's introduction into the city was anything but perfect. He faced racism in the streets of Boston, and even in the town where his family got a home, Reading.
Russell seemed to be out of shape, not able to score, and worse, the fans hated him. However coach Auerbach simply told Russell to worry about defense. Any questions about Russell would be quickly shut down, as he came to redefine what it meant to play defensive basketball, practically inventing blocks, and could shut down entire teams purely off of his defensive prowess. Russell paved the way for the defensive strategies we see in today's NBA.
Cousy, along with Russell, would lead the Celtics to their first NBA championship in franchise history during the 56-57 season.
In the second episode of the series, it continues to express the pure decimation of the league by the Celtics, winning 11 NBA championships in 13 years, two of which he was a player-coach after the retirement of Red Auerbach.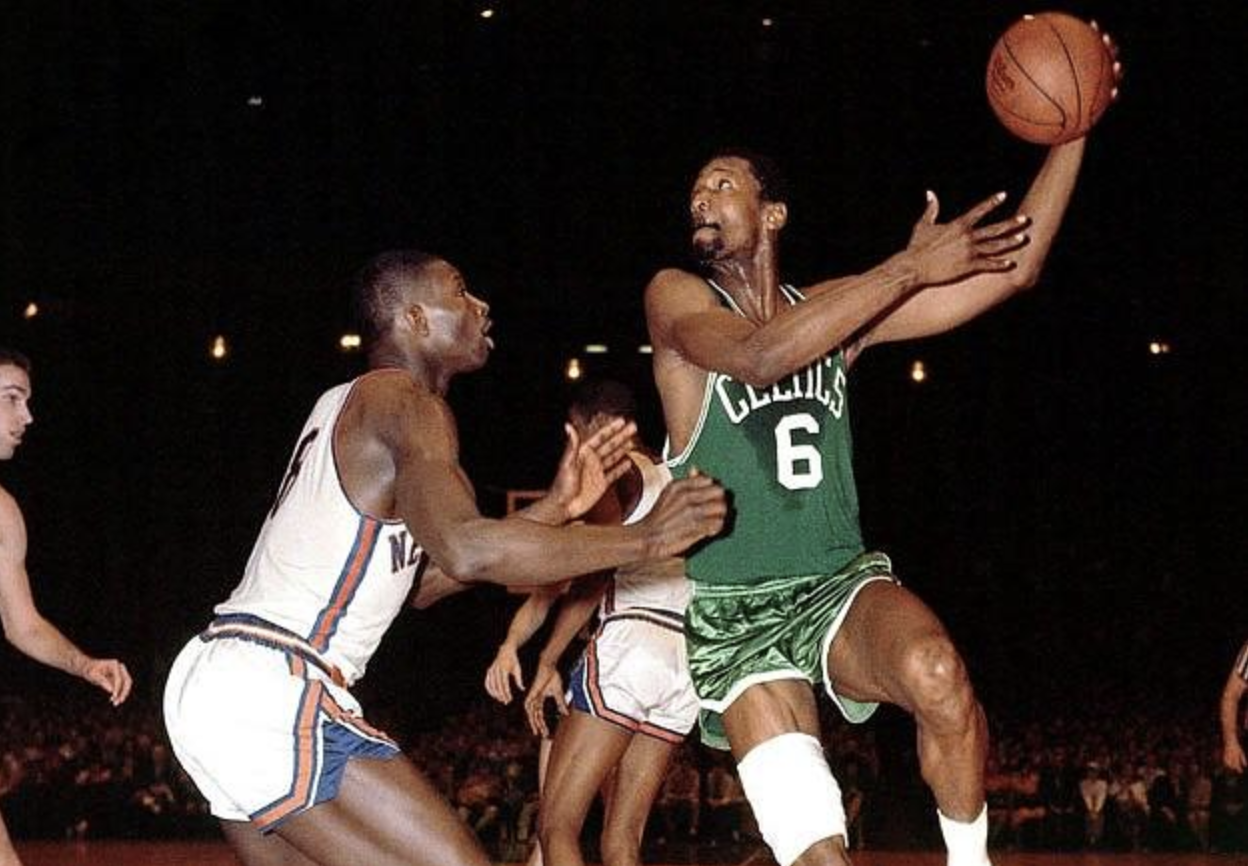 The second half of the series focuses on perhaps the more important part of Russell's career, his activism and bravery in the fight against racism and injustice in 1950s and 60s American left a permanent impact on his legacy.
At this time, the Boston sports fan base was known to be one of the most racist in the nation. Boston fans would call Russell slurs on and off the court. Russell would have his home ransacked in Reading, and was subject to death threats. 
On road trips, Russell and other African American teammates would be refused service. The rest of the team would go to another hotel or diner in solidarity with them so they could eat together.
The viewers began realizing how much respect icons like Auerbach and Cousy had for Russell and the other black Celtics who played pivotal roles in winning championships. The fans began showing newfound respect for Russell, and the town of Reading even held a "Bill Russell Day" in showing appreciation for his achievements.
Down the line, an all-Black Celtics lineup continued to dominate and win championships while Russell won plenty of accolades, including five Most Valuable Player awards.
It would be wrong of me to write this and not mention Russell's career rival, Wilt Chamberlain, who was an athletic freak and even scored 100 points in one game. Wilt had better stats than Bill but he could never beat him in playoff games. The two would have a friendship off the court that lasted until the early death of Wilt Chamberlain.
Russell led marches in Boston, stood in solidarity with Muhammad Ali against the Vietnam War, and was even invited to speak at the March on Washington. He surprisingly refused because he believed that Dr. Martin Luther King, Jr. should have the spotlight. He advocated for Malcolm X and worked with the NAACP. He was a massively influential advocate for African-American civil rights and showed the world that Black athletes could be educated and fight for something bigger than themselves.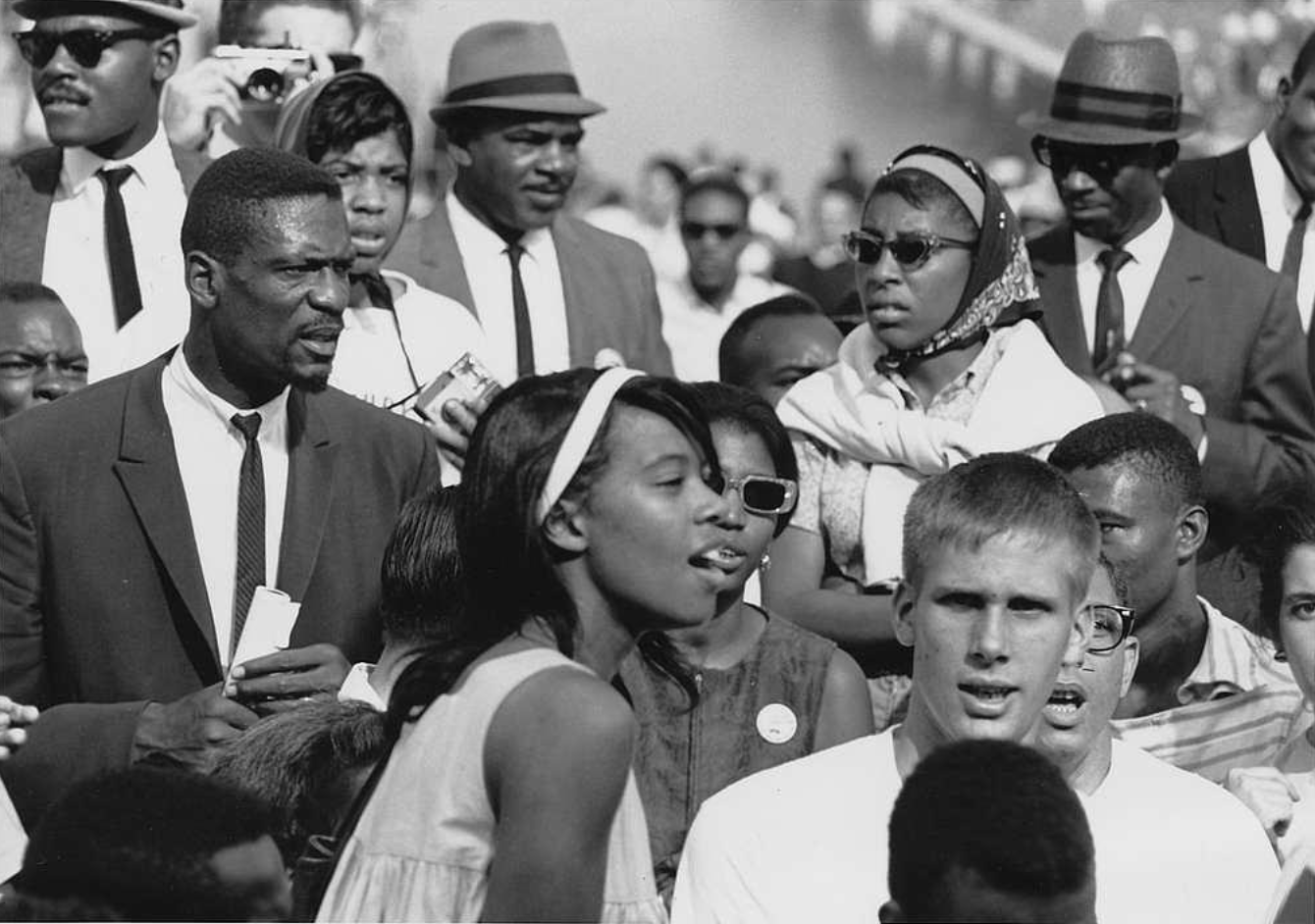 Russell even did community work, such as running basketball clinics to help lower-income communities in the Deep South, and hoped to have white and black children playing on the same court together. 
At the end of his career, Russell amassed 11 NBA Championships, five NBA MVP awards, and 12 All-Star appearances, all in just 13 years.
After Russell left basketball, he continued to fight racism, and in 2011 was given the Presidential Medal of Freedom by President Barack Obama. 
Unfortunately, after a long and well lived life, Russell died on July 31, 2022.
This series was an extremely informative, well-planned documentary which features a glimpse into the many athletic and political achievements of Bill Russell. The interviews of NBA players and activists help form the superhero-like ideas around him. I would personally give this documentary five stars because of how appealing it is to a wide range of audiences. I would highly recommend any sports fan, not only those who watch basketball, to give this series a try.  He served as a role model for all athletes, black and white, and helped put the NBA into the spotlight. The legendary Bill Russell was the pioneer of player activism in American sports.