Bo Stead also contributed to this article.
When a one-win season came to an end against the Somerville Highlanders in 2022, the state of Boys Basketball in Malden looked dim. Just one year later, they were able to turn it around. After finishing with a 12-8 record, the team qualified for the MIAA Division 1 State Tournament preliminary round, good for their first appearance in five long years.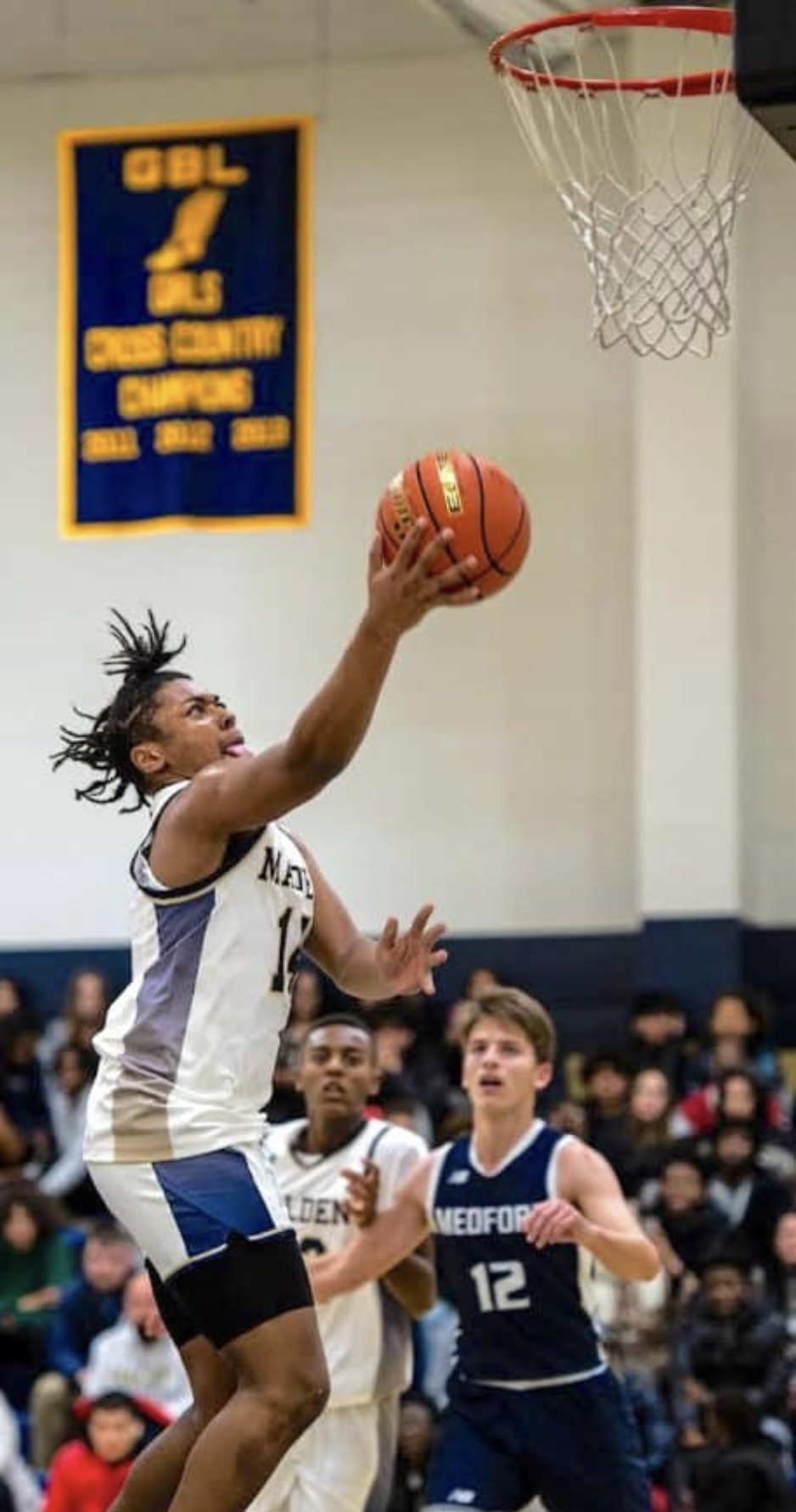 It has been an eventful year for the Golden Tornados. It began with an incredible 38-point showing from senior Justin Bell against Medford and a 75-54 blowout victory. After a loss to one of the state's best at Lynn English, they scored a 59-46 win against Everett at home to top last season's win mark in just the third contest. After defeating Woburn to advance to 3-1, they dropped two away games at Burlington and Chelmsford.
Then, the Golden Tornadoes rattled off four wins in eight days; a 12-point win against Chelsea, a low-scoring battle against Melrose, a close victory against Lynn Classical, and a double-digit win against Revere to cap off the streak. Malden was at 7-3 and in a prime position to hit the .500 mark and qualify early for the tournament. Momentum changed quickly, however, and Malden took two blowout losses to Medford and Lynn English. Their next game was a thriller in Everett with an on-court brawl and ejections, but the Crimson Tide took it 63-59. Another heartbreaker happened just two days later with a one-point loss in Somerville. All of a sudden, they were back to 7-7.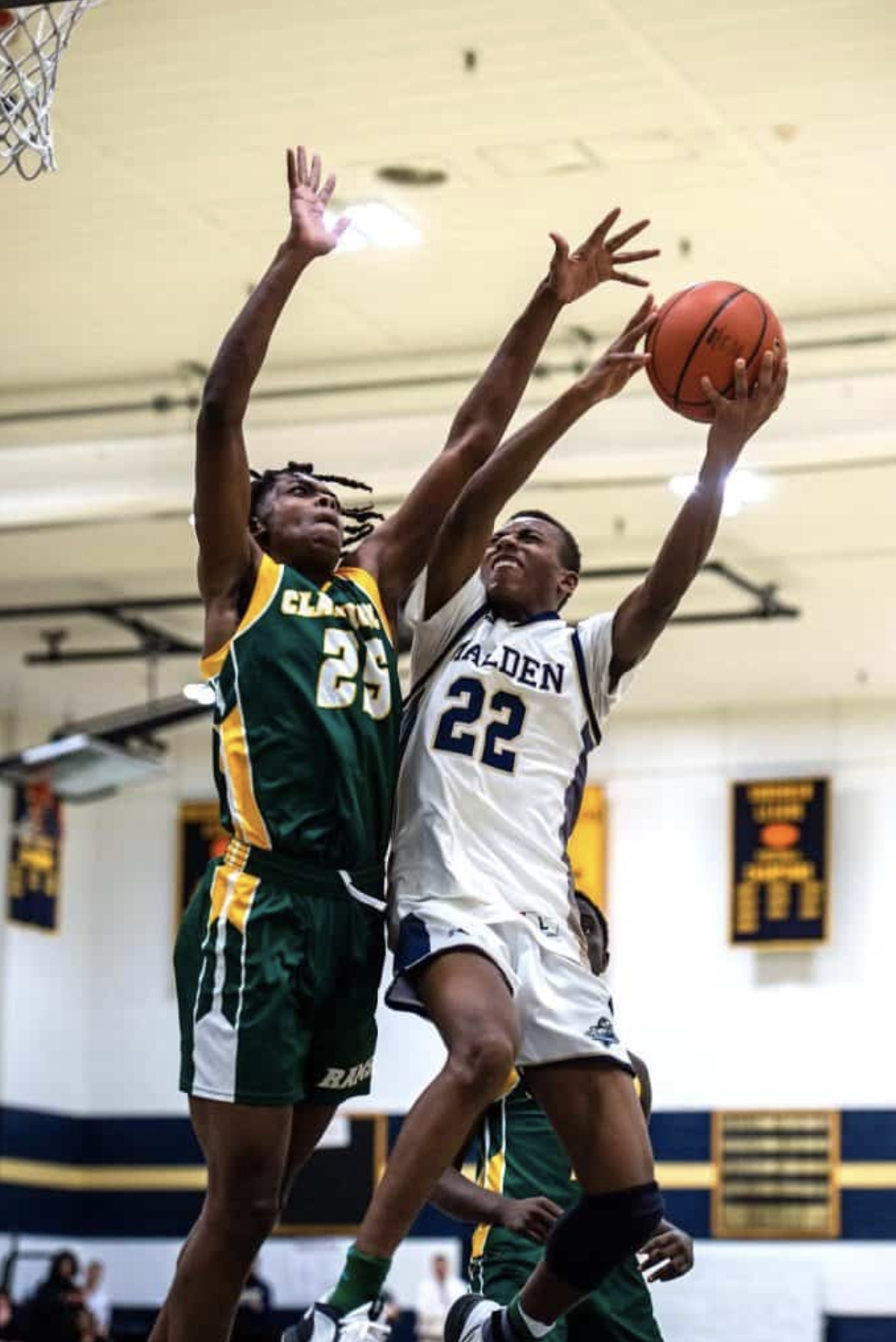 Fortunately, a 36-point decimation of Chelsea and a solid win over Lynn Classical put them a win away from the tournament. Their next matchup would be with the Revere Patriots at home and things never looked better.
After a solid first half, the Golden Tornadoes jumped out to a 39-23 lead over the Patriots. Then, Revere's Domenic Boudreau nailed three consecutive threes, helping them close the gap to five entering the final quarter. Malden trailed by one point with thirty seconds to play when a Revere inbound hit the referee and deflected into the hands of Ezechiel Noelsaint, who then missed two guarded layups. Jonald Joseph got the next rebound, missing his attempt. Finally, Bell shockingly missed an open jumper in the paint and Revere survived the mistake. Addissu Tsige's desperation three-pointer was blocked and the Golden Tornados would have to wait for another day to celebrate. For a deeper dive, check out this article.
Six days later, the Highlanders would travel back to the Finn Gym to take on Malden for the second time this season. Somerville claimed that game, but the Golden Tornados knew they had a lot left in the tank that night.
Malden got off to a good start once again. A solid first quarter featured a Joseph putback dunk and a 13-10 lead. Despite a hilarious save by Peyton Carron that deflected off of his teammate into their own net, Malden held on to a 31-23 advantage after two quarters. They continued their strength out of the half, with big plays from Bell, Joseph, Noeslaint, and Ethan Phejarasai bringing the Golden Tornados out to a 50-34 lead. With just eight minutes to go, the lead was nearly insurmountable.
But, once again, the momentum took a quick shift. Malden made plenty of mistakes and a few costly turnovers that allowed the Highlanders to get right back in the game. Still, they held a 56-54 lead with 19.7 seconds left when Bell went to the free throw line for two shots. The pressure did not phase him and he knocked down both to give the Golden Tornados a four-point advantage that held up. For the first time since 2018, the boys from Malden would get a shot in the Division 1 Tournament.
To top it off, the Golden Tornados blew out Melrose and Woburn (on senior night) to finish at 12-8. It was their best record in five years and the perfect way to cap off an amazing season. Carron said that this year's difference maker was leadership. "We hold people accountable. This isn't last year anymore. We made sure everyone knew what they were a part of going into the season, a winning program."
Malden qualified as the 45th seed in the tournament and would face the 20th-seeded Lowell High Red Raiders in the preliminary round. Bell noted that "intense defense" and "accountability" would be the keys to victory in the Mill City.
It started smoothly for both sides. After four minutes, the score was tied at nine each. Then, everything went downhill. The Red Raiders went on a devastating scoring run over the next ten minutes. By halftime, Lowell held a 43-16 lead. That lead hit the 30-mark entering the fourth quarter at 57-27. But, Malden wouldn't die so easily. Senior Aiden Tham took over off the bench in his potential final game to spark a rally with seven quick points. For the first time all night, the Golden Tornados were truly outplaying the Red Raiders. Although they outscored Lowell 25-4 in the last quarter, Malden's season ended in a 61-52 hard-played defeat.
For Joseph, Bell, Carron, Tham, and Andrew Louis, high school basketball was in the past. They had played their final game. The success of this season must have satisfied them plenty.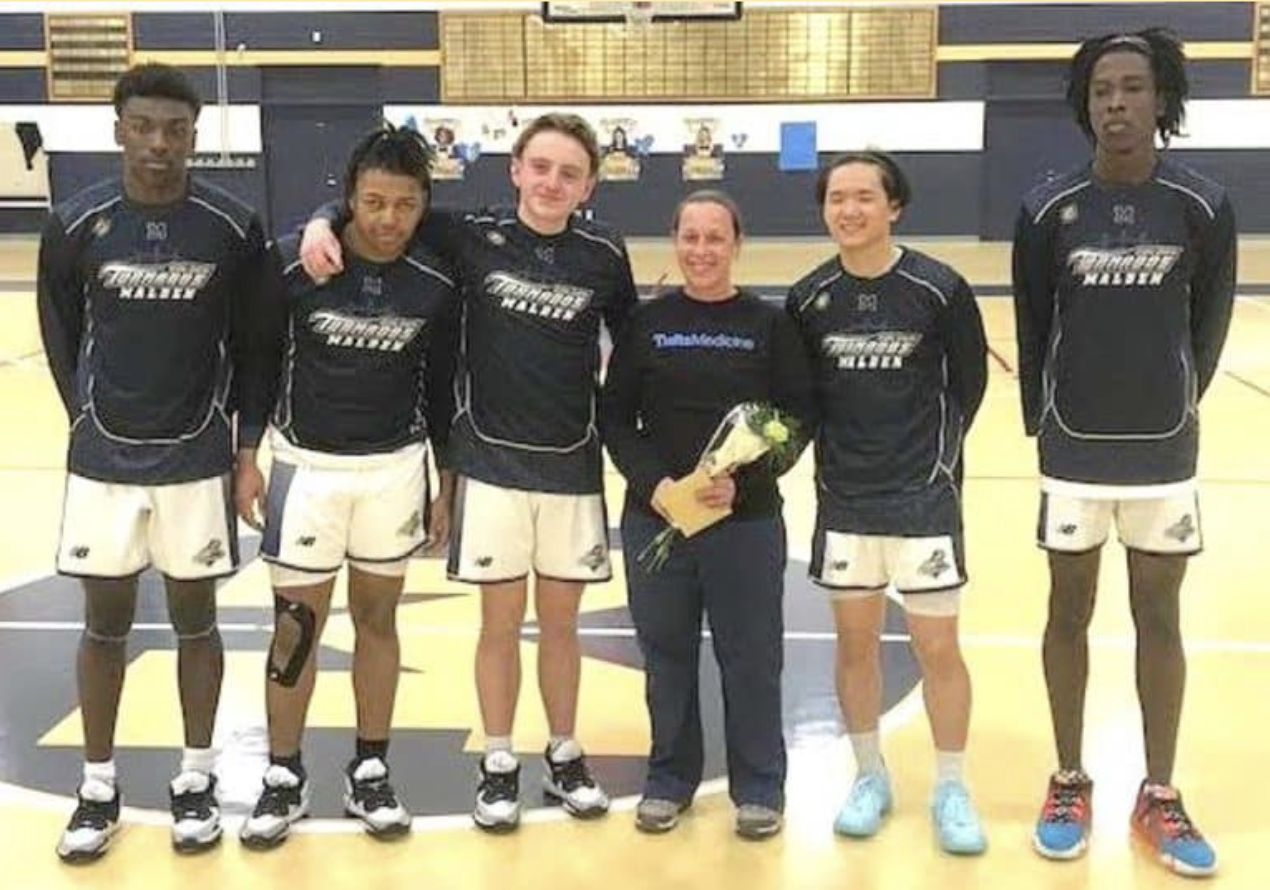 Tham believes that "offseason work" was a large part of their success this season. Like Bell, he thinks that "intense defense" is a factor in every win and that the team is "defensive-minded".
Both Tham and Bell applauded Coach Don Nally for his work. Bell mentioned, "he has moments when he can be very motivating and he does it with positive and negative energy." Tham thinks that the coach has "connected with the team" more than in previous seasons and "seeing him as more than a coach really helps on the court."
The 2022-2023 season showed the world that Malden basketball is back in business. Despite a few down years, the program is looking to return to prominence in the coming seasons. 
Principal Christopher Mastrangelo is excited with the result, especially since this was the first time the school's boys and girls basketball teams have qualified for the tournament in the same year since 2006. "All I care about is that these kids go out and represent themselves and their school. Luckily, these are all awesome kids."