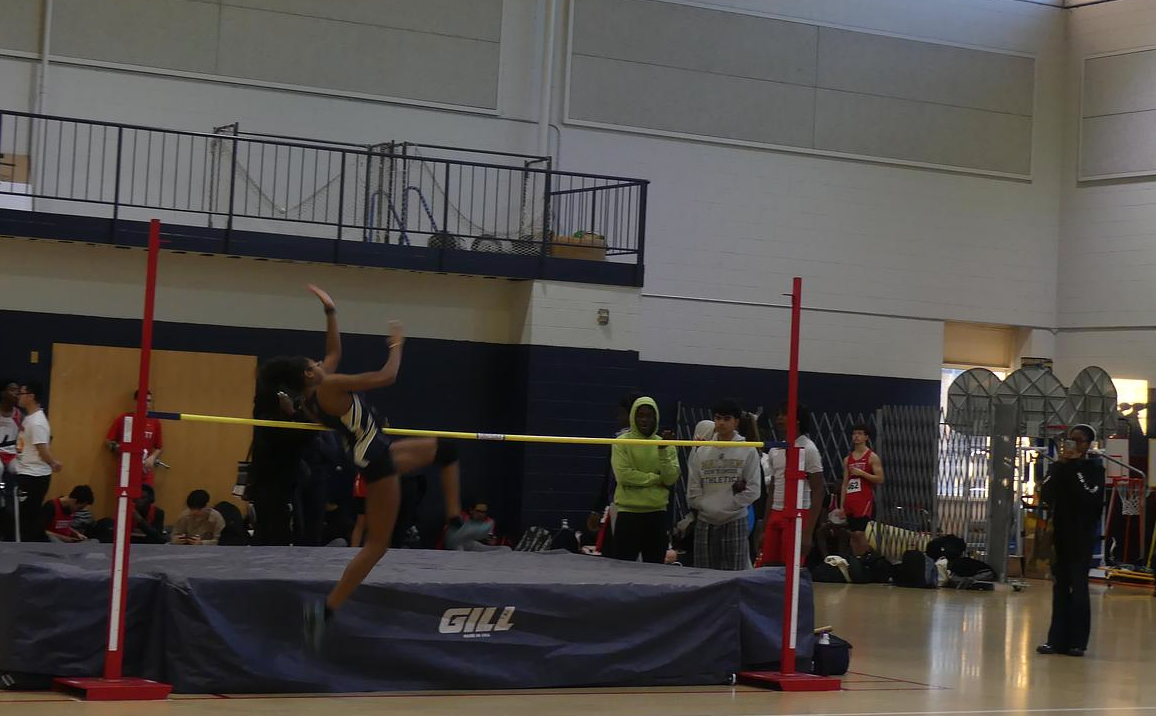 The Boys and Girls track program at Malden High School this season continued to be one of Malden High's most popular sports, gaining lots of athletes each year. The Boys team put up a record just under .500 sitting at 3-4 at the end of the season. The Girls team, likewise, put up a record of 3-4.
What is unique about track is that instead of teams having separate girls' and boys' practices, they compete and practice as one whole team, so this makes captains work a lot harder as they have to try to connect with both sides of the team. Senior Captain Leyla Rodriguez believes that she helped "guide the freshmen that were just starting out though some of their injuries." She thinks this because she has "been through a few injuries" herself. Rodriguez ran the 600 meter, and despite being part of the team for only two years, she fulfilled her role well enough to be a leader and role model to younger runners.
Sophomore runner Slade Harding was pleased with how the captains performed: "I think the captains did a great job," remarked Harding. "They held everyone accountable and did a great job leading the team." Sophomore Addison McWayne noted, "The captains were there for us when we needed them and helped me and supported me a lot throughout the season, I am super close with some of them."
Rodriguez also explained the experience in running track as being "enjoyable," explaining that "the team members are very welcoming." This was a very common narrative among several of the team members, junior Rolando Mejia described the team to have an amazing chemistry and that "everyone is always nice to each other." McWayne described it as a "very warm and safe community" adding, "you don't get that in a lot of sports" and that "everyone gets really close during the season." 
While discussing who wowed her the most with improvements, Rodriguez made a note that "Addison [McWayne] impressed a lot of us because last year she was just a runner and this year they tried her with high jumps and she made States." Rolando Mejia remarked that "it really was just cool to see everyone improve throughout the course of the season."
McWayne has set some goals for next season, stating that "I want to learn more about my technique for the mile and high jump because I was brand new to that this year." Rolando Mejia also hopes to work on his "mentality". Mejia claims that "[mentality] is a big issue for a lot of runners."
Both teams seemed very pleased with the coaches' performance on the sidelines this season. Rodriguez noted, "The coaches got the best out of us. Coach Meranda expected a lot of us to be student athletes." McWayne claimed that "Meranda is very good at coaching the sprinters and jumpers and Coach Ferrara did a good job coaching distance even though he does not know as much about it, we still improved from Ferrara's workouts."
As next years season is already on the horizon for many of the runners, Addison McWayne expressed lots of hope for the group of new student athletes coming up: "I know a lot of the eighth graders coming up, and I think they will bring a lot to the team, and even though we will be missing some seniors, I think the juniors are ready to step up into that role." The team hopes to develop more runners and continue to be able to compete in the GBL next season. Despite the departure of some seniors, a large group of juniors (soon-to-be seniors) will be able to lead the team next year.