With a few more weeks left, the Boys' Tennis team aims to wrap up their season strong. They hosted Lynn Classical at home on May 8th. The boys swept them, winning all five matches, their third overall sweep this season. Those who played included Naveen Nemalapuri, Wilson Jiang, and Steven Luong.
In their previous season, the team finished second in the Greater Boston League (GBL) with a record of 7-5, falling short of their goal of the GBL title to Somerville, who went 7-2.
They are standing at seven wins and one loss as of the halfway point. They have nine more games to play, with their senior night on May 26th.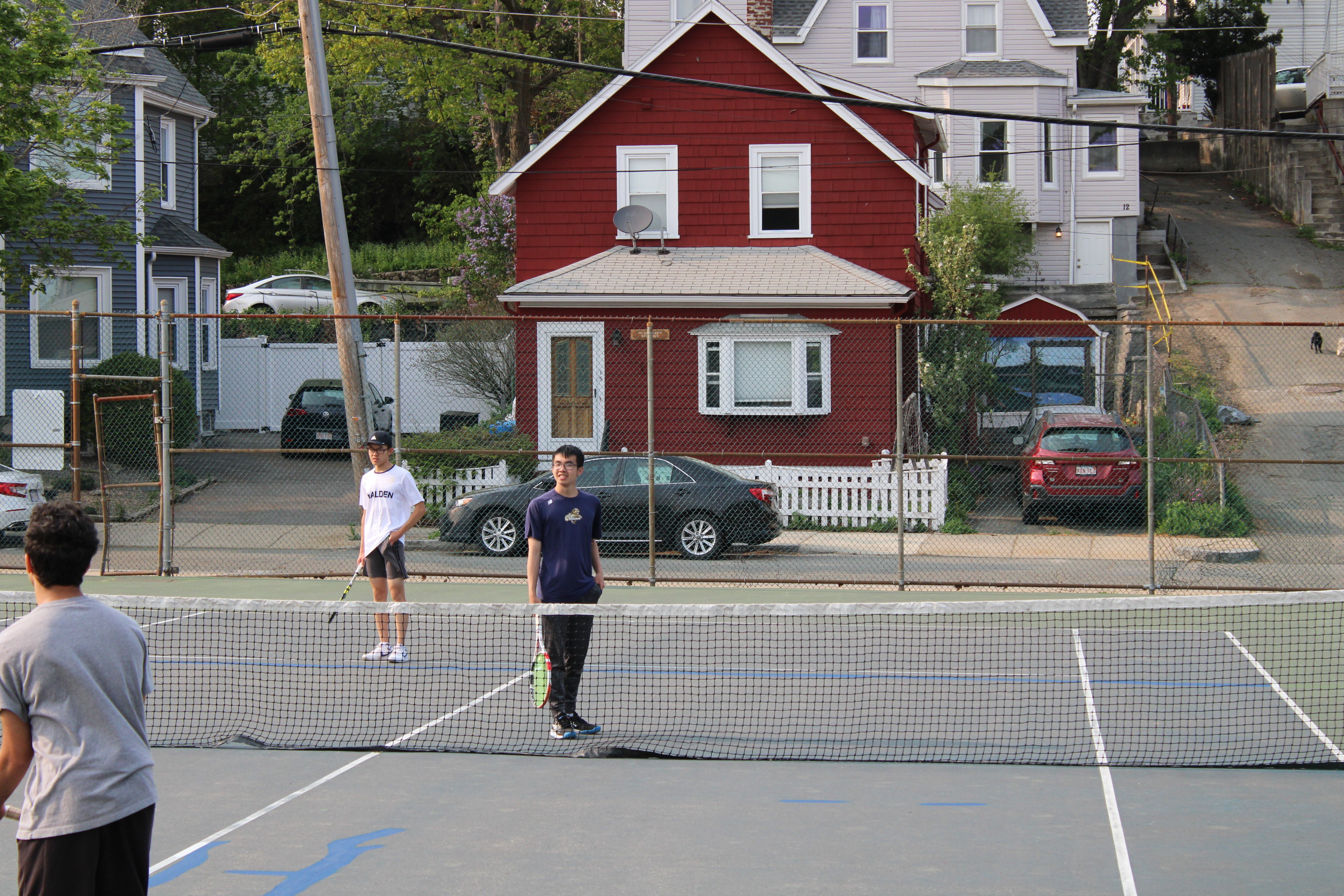 This season, the team is led by coaches Mark Gagnon and Brian Sou, along with senior captains Naveen Nemalapuri and Palgon Tsering. The team plays their home game at Amerige Field, which includes five tennis courts.
Nemalapuri joined the team in seventh grade. Both Coach Gagnon and Sou made a significant impact on his time on the court. Furthermore, he explained Gagnon helped him learn about teamwork while Sou taught him the art of tennis.
When spoken to at the beginning of the season, Nemalapuri stated their only goal was to win the GBL title. Although they are in prime shape to capture it, Nemalapuri revealed they can not "take [their] foot off the gas" yet, as there are more games left, but thinks this is their year to shine. So far, on their progress to a championship, they are undefeated in the GBL, with their lone loss against an outside opponent.
Tsering attributed a lot of their success to pre-season work when they held captain practices in the weight room as well as "the competition between teammates as an individual and team sport."
As this is the last season for a couple players, including the senior captains, Nemalapuri called it their "Last Dance," referencing Michael Jordan's documentary on his last championship run with the Chicago Bulls.
On a final note, Tsering wants new and returning players to remember to "not only compete and aim high, but also to have fun and enjoy the sport."