Girls Who Code is a known organization that values diversity, equity, and inclusion as essential to their mission of closing the gender gap in tech. As of this article there are over 500,000 girls, women, and nonbinary individuals coding
As a community, MHS values diversity, equity, and inclusion. It was a no-brainer to start Girls Who Code club since it is encouraging women to break stereotypes and teach students that they can do anything they put their minds to. This is exactly what MHS students had in mind when they started this club.
Most high school students could not tell you where to start when it comes to coding, but with a club like this set up in Mr. Marques room, (H403), occurring every Monday at 2:20pm, anyone could easily learn, and it showed in the short amount of time this club has been around.
When entering Mr. Marques's room, students are met with multiple rows of computers and a whiteboard covering the entire back wall, which allows lots of space to write out coding processes. As junior Yuyeng Miji says, "Coding can come easily, but only through trial and error, as all skills take time and effort. But when I'm here I feel like I can get a lot done and get help right then and there. Especially when you're a first-time coder there is no better feeling than knowing that you can ask for help and receive it which is what this club is all about." 
Some might hear the "Girls" in the Girls Who Code club but all are welcome to come and code. The title itself is just an encouragement for young women deciding their futures to not be scared to go into a male-dominated industry and do just as well.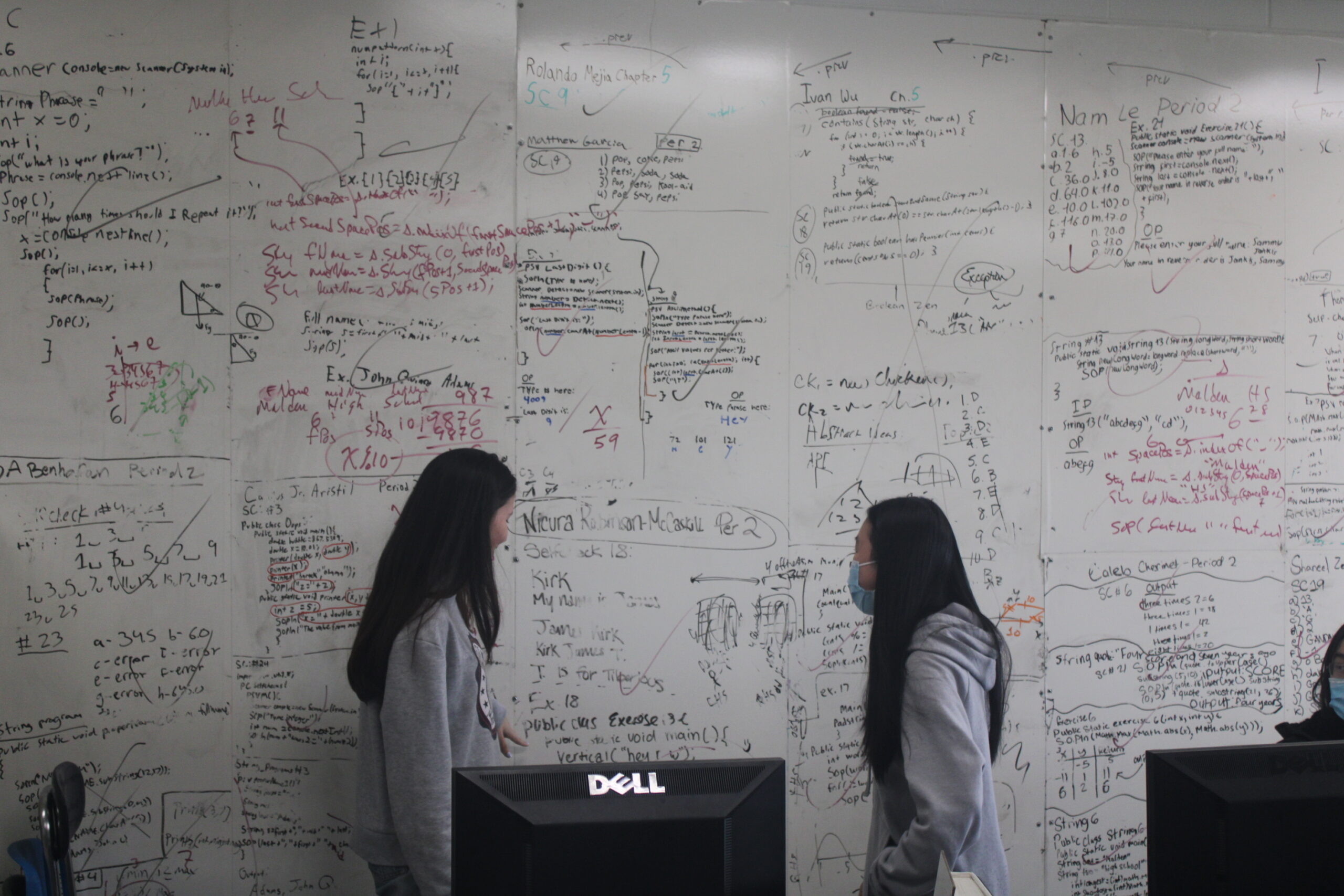 Encouraging young women to get into tech is not the only thing this club plans on contributing. They soon hope to make a class of some sort that would occur during school hours that would teach people how to code. Miji professed: "I feel like it's a skill that most kids my age would overlook, but it can truly be so helpful and beneficial if you learn how to use it right." 
With the addition of this club, MHS continues to allow kids to learn what they love and help spread the passion for it like the Girls Who Code club closing the gender gap in the STEM field one code at a time.