All photos by Edmund Kam.
In collaboration with Malden, Everett, Revere, and Medford schools, along with Special Olympics Massachusetts, the Special Olympics was held at MacDonald Stadium on May 18th.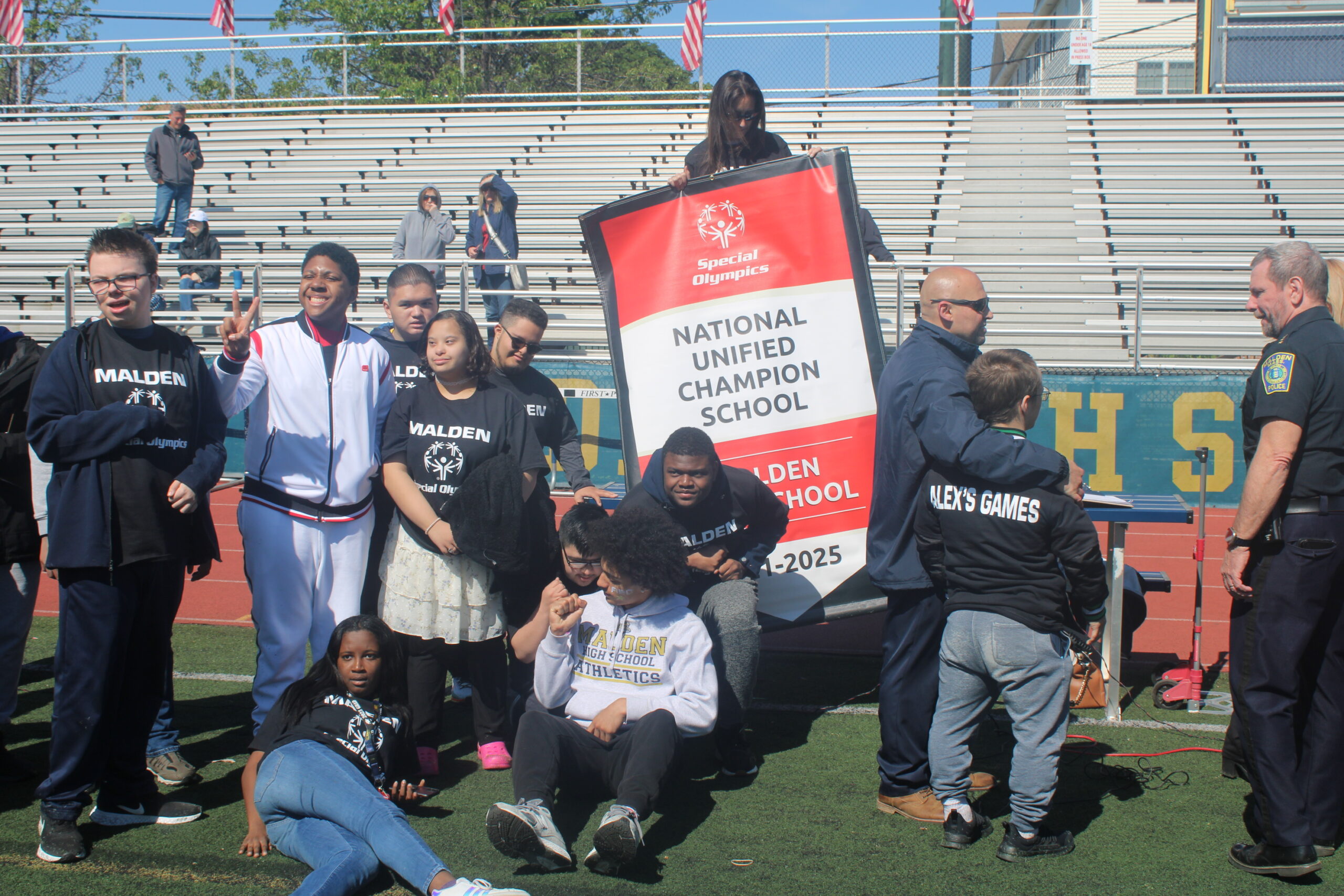 Before it started, it was revealed that Malden High School became a National Unified Champion School and a banner unveiled their new status.
Malden High is part of a few Massachusetts schools recognized as a "National Unified Champion School." Only awarded to those that demonstrate "an inclusive school climate" for everyone, along with meeting ten standards set by a panel of the Special Olympics.
Before it started, Athletics Director Charlie Conefrey and other guest speakers gave opening remarks. Following that was the national anthem and the recital of the athlete's and coach's oath.
Around 10 AM, participants began venturing to participate in different activities. Such activities included volleyball, the long jump, the 100-meter dash, javelin throwing, and face painting. These activities were managed by volunteers composed of mainly Malden High students and staff, along with those from other schools.
About an hour and a half later, it was time to wrap up for lunch, graciously donated by Pisa Pizza. Everyone could enjoy two slices of pizza along with chips and water.
Overall, it was an eventful day, producing everlasting memories for kids and adults.