People often ask what they will leave behind in life; what their legacy will be. For Anna Yak, this much is clear: Malden High School will not be forgetting her anytime soon. With her amazing blocks in volleyball and incredible defensive and offensive skills in basketball, she would be difficult to forget.
When asked for one word to describe Yak, Daniel Jurkowski, her volleyball coach, pronounced that she was "wholesome." He further explained that he would miss Yak's "presence, her smile" because when she "walks into a room, you know she's there… She energizes the team and everywhere she goes."
Yak displayed this when she articulated how important teamwork was. She stated that she hoped her younger teammates realized this as well because "the more they think they know something… they think they can do everything by themselves."
She also said that "you can't learn without trusting."
Jurkowski's words also truly displayed Yak's value as he voiced that he "doesn't even want to think about" what it will be like next year without her or he "might start crying." He wishes her well and hopes that she got a sense of competition and "an edge to her" on the volleyball team and can apply it later on in adult life.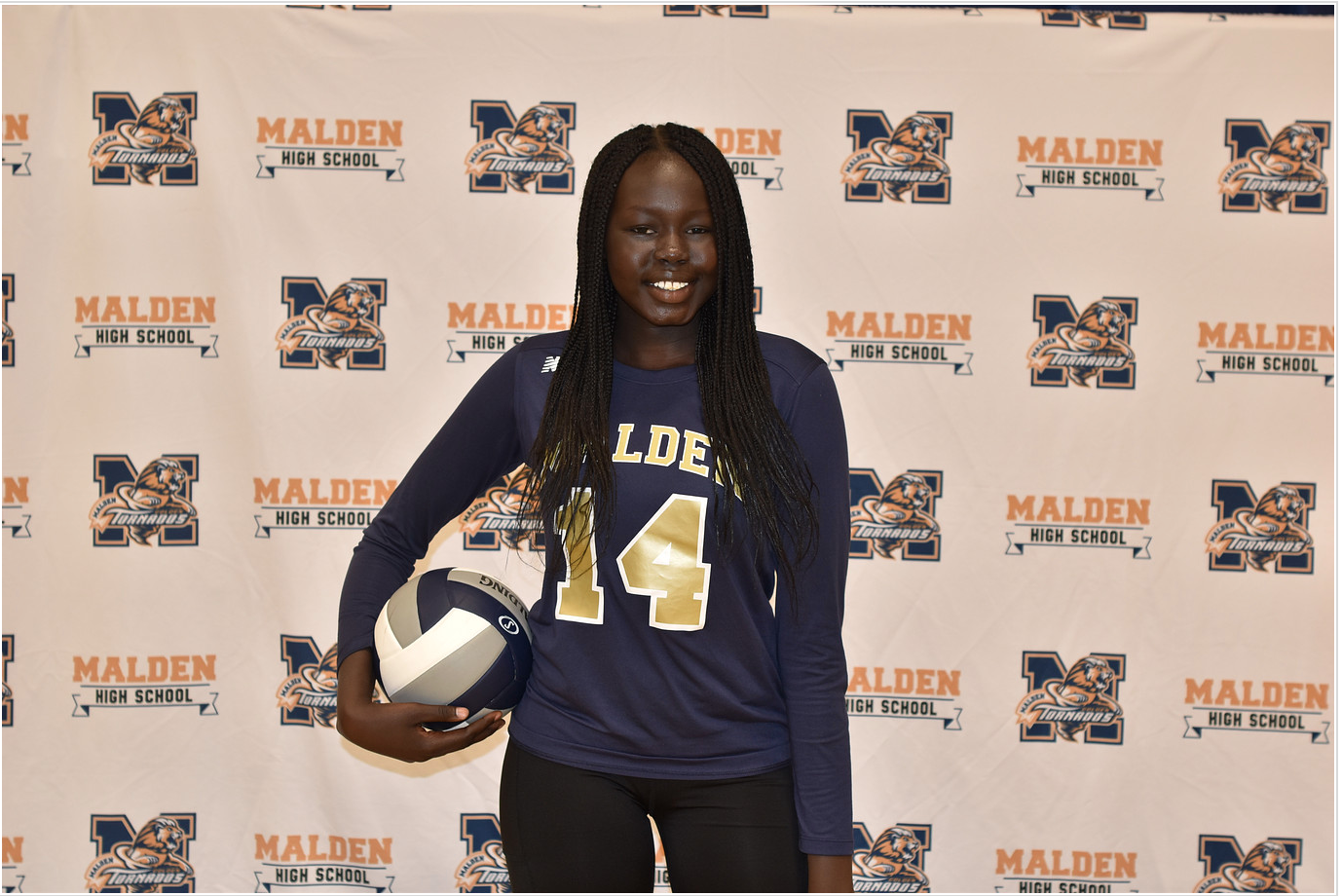 The volleyball coach also added that though the team was strong this year they "just frankly were not as good without [Yak]." Her presence was "phenomenal" according to Jurkowski.
Although, it was not all smooth sailing for Yak. He remarked that she got better over the years; stronger as she grew into her body. He even mentions how one year, there were two very strong middles which could have easily discouraged Yak, but she did not give up.
"She came back her senior year and she was a GBL All Star, which is awesome," declared Jurkowski.
Sadly, Yak stated that she does not plan on continuing volleyball or basketball due to the amount of time it takes up. She also mentioned that unlike most seniors, she is quite relieved for it all to be over.
This all being said, Yak's skills leave big shoes to fill for future girls' volleyball and basketball players at Malden High. Furthermore, it is clear that the legacy of Yak is certainly one for the MHS history books.