Kayley Glavin contributed to this article
All photos by Juliana Luong
The Tornado Travelers Club,  advised by teachers Shauna Campbell, Sarah Jones, and Chris Giordano, has done countless fundraisers from slush sales to yard sales, and raising money to travel the historic scenery of Puerto Rico. As April vacation rounded the corner, the teachers and students flew from the Boston Airport to Puerto Rico for their seven-day excursion.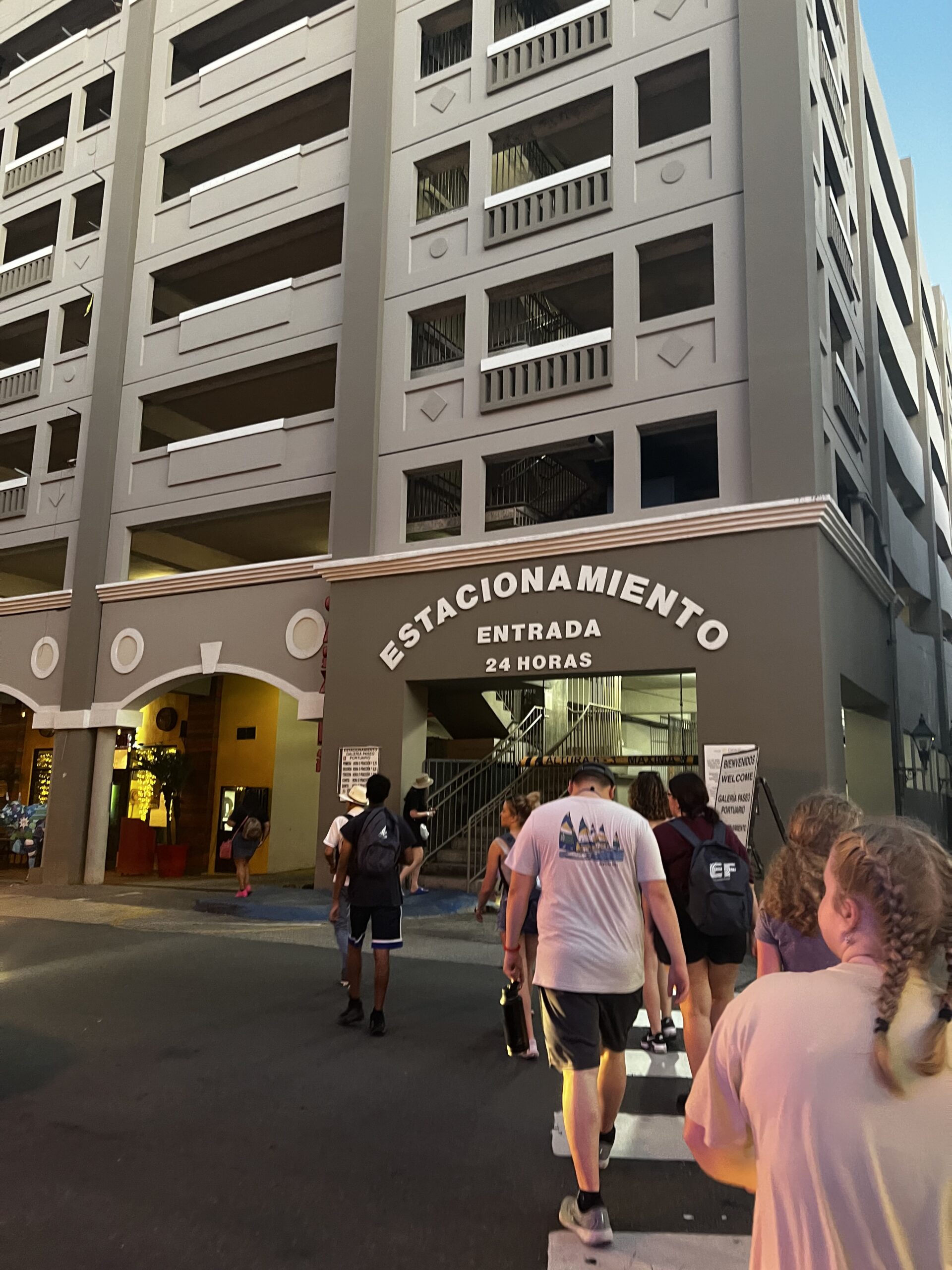 The club stayed at three hotels in total, one in San Juan and the other two in Ponce. After checking into the first hotel the group spent some time at a nearby beach before going to dinner, which concluded day one of the trip.
Every morning the students and teachers ate breakfast, courtesy of the hotel, and strapped on their backpacks to head on the bus. 
Day two started off with a look at San Juan's street artwork. The artists participating had a time limit to complete their artwork on the buildings. The group took pictures and admired the painting until it was time to head to the Cumay River Caves National Park. 
On day three the travelers set out on a tour to see where and how plants are grown. On the way back from the tour there was a detour to a rocky beach. After a tour in the sun, they walked to another hotel hosting a salsa night of dancing with a live band. 
Day four included a walk through the El Yunque Forest spotting fruit, plants, and the group learned of the Coqui frog, Puerto Rico's state animal. After the nighttime hike, the group was taken on two boats to a Bioluminescent Bay where they swam with plankton that glowed when touched. 
Day five was a day for the students to walk around a shopping center after a historic site tour to buy gifts and souvenirs. Following the shopping trip was a snorkeling adventure around a reef, exploring ocean life.
On the last day, the group woke up early and was on a plane back home, which concluded a trip filled with adventures and memories that the students and staff of Malden High School will remember forever.