All photos taken by Ashton Calixte.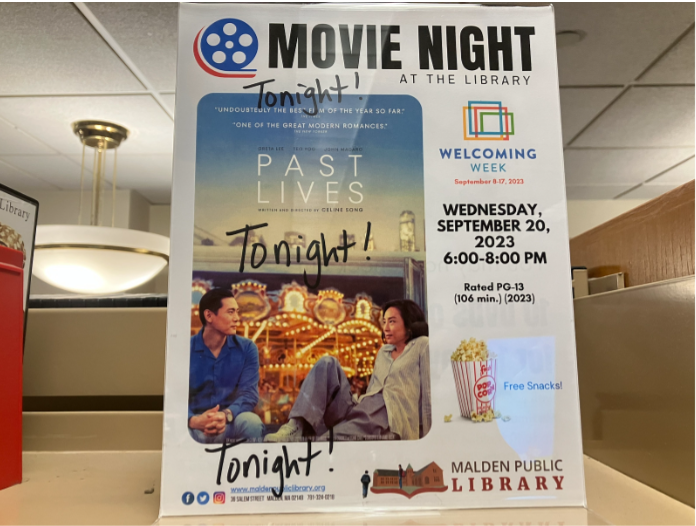 Welcoming Week is a big deal for The Malden Public Library as immigrants from all over the world call Malden their home today, making it an important part of ensuring everyone in our community feels welcomed and included. 
"It is a program that many libraries in the country create to promote and welcome immigrants in a community. It helps immigrants get jobs, learn and speak English, get their green card information, and much more," said Stacy Holder, the event organizer.  
For three years, the public library held events to commemorate Welcoming Week, starting on September 8th and ending on September 17th. The library hosted events such as Coffee, Cookies, and Conversation, which is an event where people in the Malden community would meet up and converse with each other. Then, the final event took place not long after in which the library hosted a movie night screening of Past Lives, a romance/drama about the struggles of two immigrants from South Korea.
"The cinematography was amazing and gently presented," said Maryellen O'Mear, an attendee of the movie night and the Coffee, Cookies, and Conversation event. "I could see many different levels of their understanding of love for each other and their communication throughout the movie." O'Meara expressed that she plans to attend future movie nights. 
From Coffee, Cookies, and Conversation to the screening of Past Lives, the Malden Public Library successfully made immigrants who came to Malden and call this city their home feel welcome.