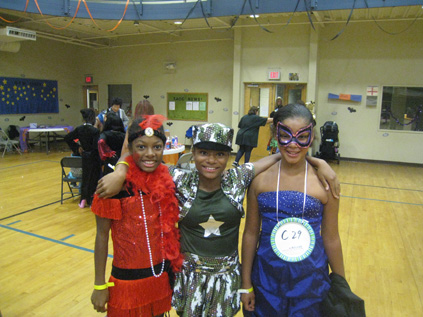 For the 5th year in a row, the Malden YMCA has hosted the Halloween Spooktacular Family Fun Night, an event meant to, as Jose Mendez, the coordinator of the party stated, "give families an opportunity to grow and learn through shared interests." Beginning at 5 pm, families started showing up to take part in the festivities, dressed in their costumes and ready for fun. With face painting, arts and crafts, and candy crafts to take advantage of as well as a festive dragon bouncy house and a basketball area, the kids were not without entertainment. The main attraction, however, was the haunted house, an experience just scary enough for most of the people who dared to go through it, but worth it for the candy at the end if nothing else. The night was finished off with a costume contest in which all attendees could compete in their age bracket for best costume, going one at a time in front of the panel of judges to explain what their costume was and to show off not only to those judging them, but also to the rest of the audience and their competitors.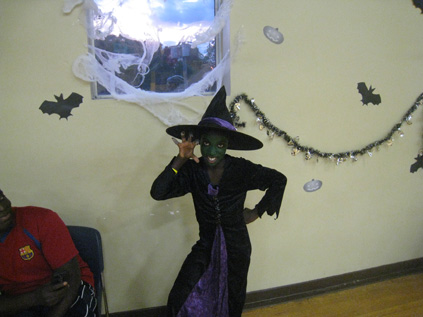 However what many said was more memorable than the costume contest or the activities set up for the party was being able to spend time with and meet new friends. Whether playing tag or basketball or discussing their plans for trick-or-treating that year, everyone was mingling and learning about the other people there. This process was facilitated by the fact that, as Mendez noted, "almost 200 people" came to the party, "the largest attendance [they've] ever had."
The Halloween Spooktacular was not only a night for local kids to come and enjoy an early taste of Halloween, it was also an opportunity for Malden High School Students to volunteer in the community, with the Key Club working hand in hand with Mendez to coordinate the entire event, and the YMCA Leaders Club providing a helping hand in staffing it. Once the doors had been closed and the event ended, Mendez made sure to remind the volunteers that "this happens because of you guys," further emphasizing the fact that the event was focused on strengthening the community. With the success seen this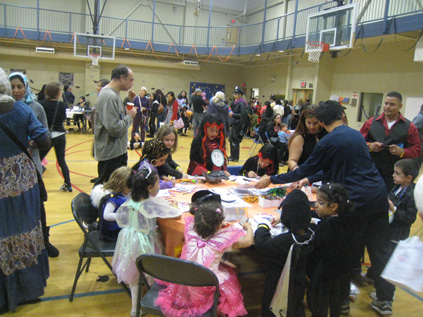 year, Mendez hopes that future years will bring even more people come Halloween time, and that it will continue to serve as a community event.