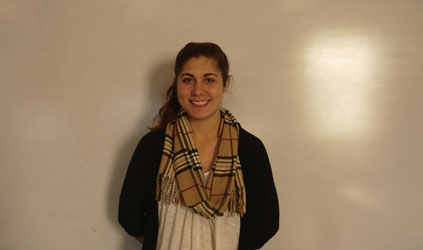 Senior Casey Arsenault expresses that high school has gone by very fast but she has tried to make the best of it. Arsenault is seen as a role model to her teammates and many others, and "[she's] glad [she] could be that for them and that [she] could help them grow." Throughout her years at Malden High School, she has had many experiences with her teammates, and with the Unified Sports Program.
She has been playing field hockey since 8th grade and has continued playing throughout high school. Arsenault states that, "[she loves] the sport very much and [loves] representing Malden on the field." With each activity she has participated in, she has seen herself grow and slowly found out who she was. As a senior, Arsenault has the responsibility of helping others improve and learn on the field. Senior Robyn Santo expresses that "[Arsenault] is one of [their] strongest, most aggressive players." Santo had also stated that there will be some "tough shoes next field hockey season to fill" for Arsenault's position.
For the future, Arsenault is looking hoping to attend UMass Dartmouth. She has taken a look at their education program, which had interested her very much and she had insisted on attending. Arsenault wishes to be a high school history teacher, "specifically a Malden High School teacher." She would also like to continue playing field hockey, but she is not sure that she will with the busy schedule she will have. Arsenault is "excited to leave and start the next part of [her] life, but [she] will definitely miss the high school and the people [she's] close to here.
Even though high school had been a struggle for her at times, her friends and the faculty had helped her get through it. She says that, "[she believes] that it is a great school with great staff and [she] wouldn't want to have gone anywhere else." Arsenault will be leaving MHS with a sense of feeling accomplished, she had taken part in many programs and has made many friends along the way. Though Arsenault will miss a lot of people, she is excited to start the next chapter of her life.