On Friday, May 1, 2015 Malden High School's Alumni Association held its second annual Hall of Fame to celebrate exceptional accomplishments of alumni and contributions by alumni and others.
Alumni became eligible for nomination ten years after graduation in categories such as arts, business, community service, education, government, media, military service and the sciences. The day started off with a Luncheon to commemorate the Inductees and socializing between the Alumni classes along with the current student officers and continued into the auditorium for a grand question and answer presentation for the senior class of the inductees. Each individual shared their own journeys and hurdles they overcame to reach the positions they are in now.
Inducted in 2014, the first of the MHSAA Hall of Fame were Boston Globe columnist Kevin Cullen (1977), international war crimes judge Phillip Weiner (1972), television news anchor Heather Kahn Braver (1985), linguist James Matisoff (1954), rock singer and songwriter Gary Cherone (1979), cartoonist Keith Knight Jr. (1984), and pioneer women's rights advocate Judge Emma Fall Schofield (1902).

This year, eight new members have been inducted into the MHSAA Hall of Fame in ceremonies honoring their outstanding career achievements, regardless of the adversity and challenges they faced along the way. The inductees include a plumber, a high tech facilitator, a wealthy visionary, a survivor who battled an incurable disease, a doctor who advanced the science of anesthesiology, an educator's educator, a woman who triumphed over racial and gender discrimination, and an Army Air Corps pilot killed in WWII.
Barbara Durgin accepted the Hall of Fame award for her father, Hollis Durgin (1940), a plumbing and heating businessman honored for his community service.
Dr. George Holland (1955) is a former school superintendent for the city of Malden. Holland accepted his award in the field of education. He owes his success to the people who supported him and helped him through his challenges, and he believes success comes from working in a team, not alone.
Dr. Stanton Shernan (1977), despite not being able to attend, was honored in the field of medicine for advancing the science of cardiac anesthesiology. Shernan is recognized worldwide as an expert on the use of three-dimensional ultrasound technology in heart surgery.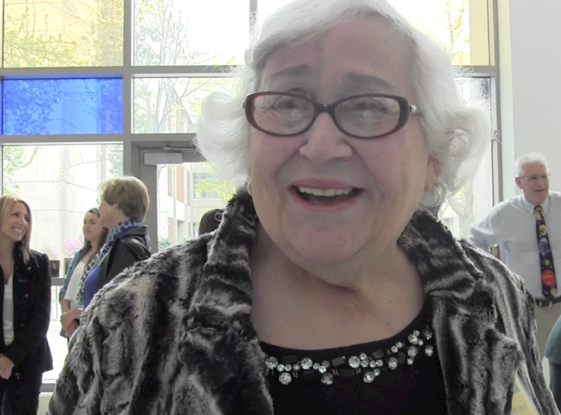 Marie Colantuoni Coyle (1949) was honored in the field of sciences. Coyle faced her own adversity when diagnosed when she was twelve years old with scleroderma, "the disease that turns you to stone" that was once untreatable and a life-threatening disease. At the age of 12, Coyle was told by her doctors that she only had five years to live, and later at the age of 18, she went onto create a foundation for the burden that fell onto her. Through her scleroderma foundation, she raised millions of dollars to research and treat the autoimmune disease.
Paula Sneed (1965) was inducted in the field of business based on her success overcoming numerous obstacles as a black woman, including racism and gender discrimination. Sneed rose through the "glass ceilings" to top positions in the corporate world. She uses her experience to inspire others to "follow [their passions]," regardless of the adversity that falls upon them.
Robert "Bobby" Sager (1972) is a philanthropist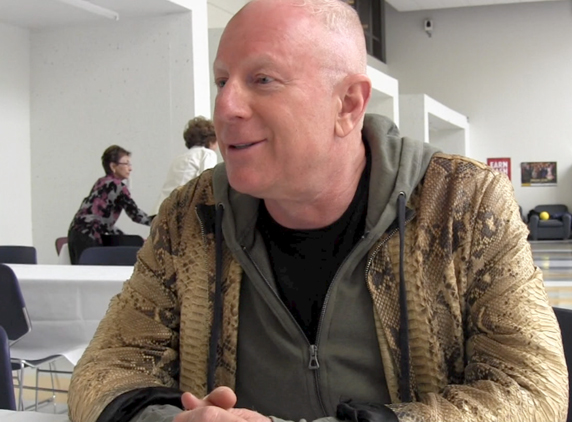 and photographer, who attained a fortune in the business world and then after retiring, proceeded to traveling with his wife, son and daughter, through his foundation Sager Family Traveling Foundation and Roadshow, to troubled places in the world where he uses his money and personality to help others, taking photos along the way and writing books about those he sees in need. Instead of just paying a visit and doing community service, he and his family live in these places, which has caused them to learn how to be "a thankful human being," and "seeing the humanity through [others'] eyes." "It does not matter how much money you made," Sager stated. Rather, "it is how much you give away."
Kevin Jarvis (1974) is the director of veterans services in the city of Malden. Jarvis accepted the award for Lt. Richard Vaughn Dargie (1939). Dargie was killed when shot down over France in World War II. Jarvis stated that Dargie was selected to represent all those MHS students who went off to serve their country in the military during the war. He told the audience that awarding the Hall of Fame honor to Dargie was meant to represent all who served, and over two hundred men who died during the conflict.
For more information on the mentioned alumni, go on the official MHS Alumni website at maldenhighalumni.com.