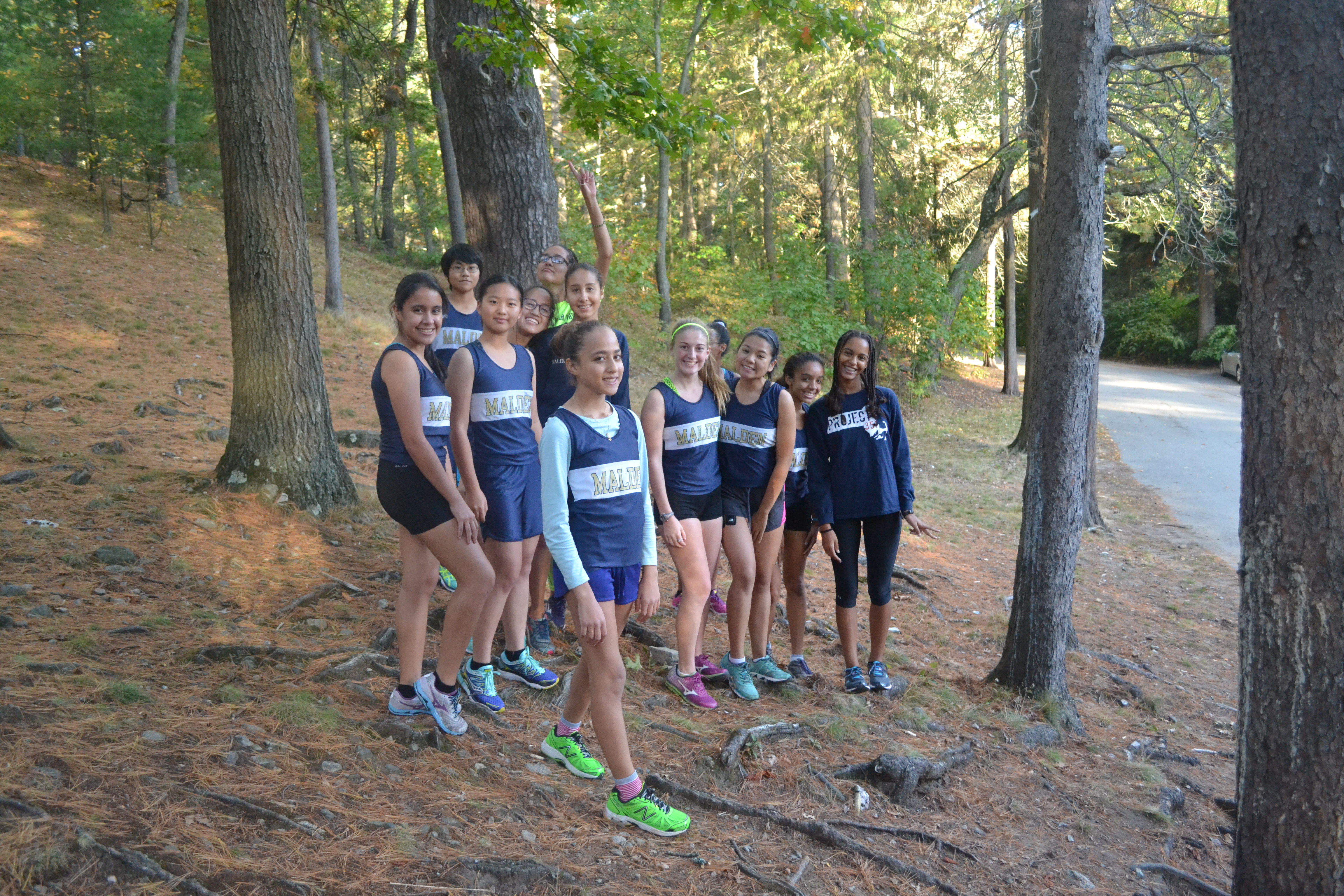 The Malden High School girls cross country team have started this season brilliantly, winning all of their meets so far. The girls extended their undefeated record to 4-0, with another dominant display against Everett. Going into that meet, the MHS girls were heavy favorites, with everyone expecting a comfortable margin of victory. The girls proved that, winning by score of 15-50 and claiming nine out of the top ten spots. MHS swept the top five and finished in all of the top twelve spots except nine and eleven. They were able to do all of this, even  while having to rest some of their key runners because of injuries.
One of the girls to finish in the top five was junior Yining Mao, who finished number one for the first time in her high school career. Mao confessed that "it was probably the best moment in [her] cross country experience." She added how "[she] was really proud of [herself,] because finishing first in a meet has been [her] goal ever since [she] joined cross country." She described the moment as "surreal" and "unforgettable" for her. Even though Mao doesn't think she will finish number one regularly from now on, she still wants to try as hard as ever and will not slow down after having reached the top.
With their fourth win of the season under their belt, the girls have extended their unbeaten run to twenty nine straight games. If they win their next meet, which is the Greater Boston League championship, the girls would be undefeated for thirty games, which is a huge accomplishment. Every team in the GBL has five meets each season, so if the girls win their next meet, it would mean that the last time they ever were faced with loss was six seasons ago.
It is milestone that the girls are aiming for in their next meet, however MHS English teacher and head coach David Londino does not want his team to be thinking about that. Londino explained that "for [them,] 30-0 is not the goal, as winning the GBL title and going to the states is [their] main goal." He added how the "30-0 record is just another added bonus [they] will achieve if [they] go on to the state tournament. [He does not] want [the record] to add more pressure on the girls, because [he] wants [them] to forget about it and focus on getting to the States."