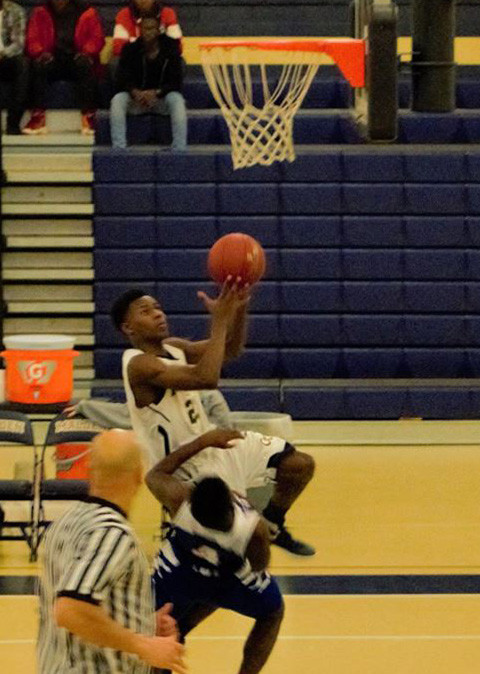 Fern Berard is a sophomore on the Malden High School varsity basketball team. Berard averages around 10.6 points per game and 4.1 rebounds.
Berard started his basketball career as early as middle school. Freshman year Berard attended the preseason workouts and coaches saw great potential in him. He began playing junior varsity basketball as a starter for the majority of the games.
As the season progressed, Berard was improving on his skills, which caught the varsity coach's attention. It did not take long for Berard to get bumped up to the varsity team which is almost unheard of for a freshman.
Working hard the whole entire summer, Berard ended up in the starting lineup for the MHS varsity team.
Berard's motivation stems from his "[Amateur Athletic Union] AAU coach because he is the one who [helped him to be where he is now in] basketball." His coach offers him "tips not only in basketball, but in life too." Berard explained that "he's the one that pushes [him] to do [his] best, other than [his] parents."
Berard is looking to improve on consistency. "There would be a few games [he] would do really well and others games [he] wouldn't do as great [so he] need[s] to be more consistent when it comes to the games," explained Berard. He believes that if he's more consistent, the team will benefit more from his contributions.  
Outside of basketball, Berard enjoys going on family dinners and hanging out with his friends. Also mentions how he "Enjoys going to different places and taking pictures with his friends."
The MHS boys basketball team has a majority of the players being underclassmen. With high expectations for next season, Berard looks to become a leader on the MHS basketball team.