The spring sports season has come to an end, and although the baseball team did not manage to qualify for the state tournament this year, they remain very motivated and continue to build towards success.
The team managed to win only six games this year. They had hoped to have a more successful year results wise, but the teams' struggle in batting prevented their generally great pitching and fielding from translating into wins. Overall, however, the team hopes to continue to work on improving their batting so they can develop into a more balanced team.
This year, the team consisted of a new coaching staff, including assistant coaches Anthony Serino and Mike Dicato, as well as head coach Steve Freker. Ferker stated the team worked hard this year and that [he] was happy to be here with the baseball team. Freker believes the team has a lot of potential and says [they] work much more fluently as a team than as individuals.
When asked about his takeaway from the season, senior James Calo mentioned that the season "started off well but [they] didn't keep that going." Calo also stated that the biggest challenge the team faced was "moving to the NEC (Northeastern Conference)"  He continued to say that "[they] really weren't used to seeing this level of competition at such a consistent level" in the Greater Boston League. When asked about the most vivid memory from this season, Calo replied by saying that "beating Everett 10-2 as well as junior pitcher Jared Martino's no hitter against Medford" was his fondest memory." In addition, Senior James Pandolfo also states the proudest moment was Martino's no hitter. He continued that "[they] played a complete game in all aspects and beat Medford."
The most important goal this year for the team was to make the State Tournament. Unfortunately, the team did not meet this goal. However, they ended up defeating every former GBL team that was also moved into the NEC this year.  This included wins over Medford, Everett and Somerville.
Pandolfo stated that personally he had a "pretty solid season, especially in the field at second base." According to him however, the team's overall challenge has been "playing a complete game from pitching, to fielding, and hitting".  He continued to say that "[they] practice every day to try and work on this and play a complete team game."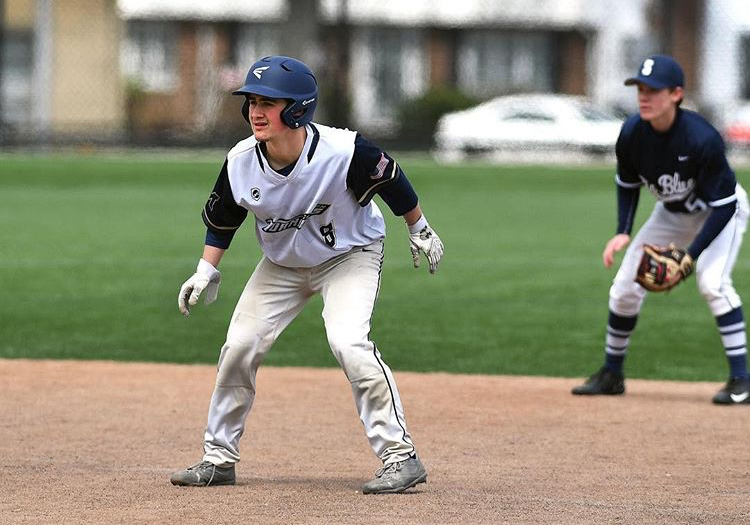 Senior Nasiah Turner feels that the team had all the weapons on and off the bench. In Turner's opinion, the team "defensively played well, but all the games came down to hitting offensively" which was something the team wasn't expecting so much of. Due to this, they had a bigger focus on defensively playing and little concern to offensively playing. He continued this saying that "the team came prepared every game, and every practice and [he is] able to say that everyone made adjustments to [their] style of playing to enter and compete into the next game."
Personally for Turner, Coach Freker and his new staff "taught [him] a lot about the game and character, so that [he] can carry it over to college and the real world." Though the team's overall goal of making it in the State Tournament was not achieved, Turner stated that "[he] has strong confidence that next year with still a young team, [they] will do [their] thing."