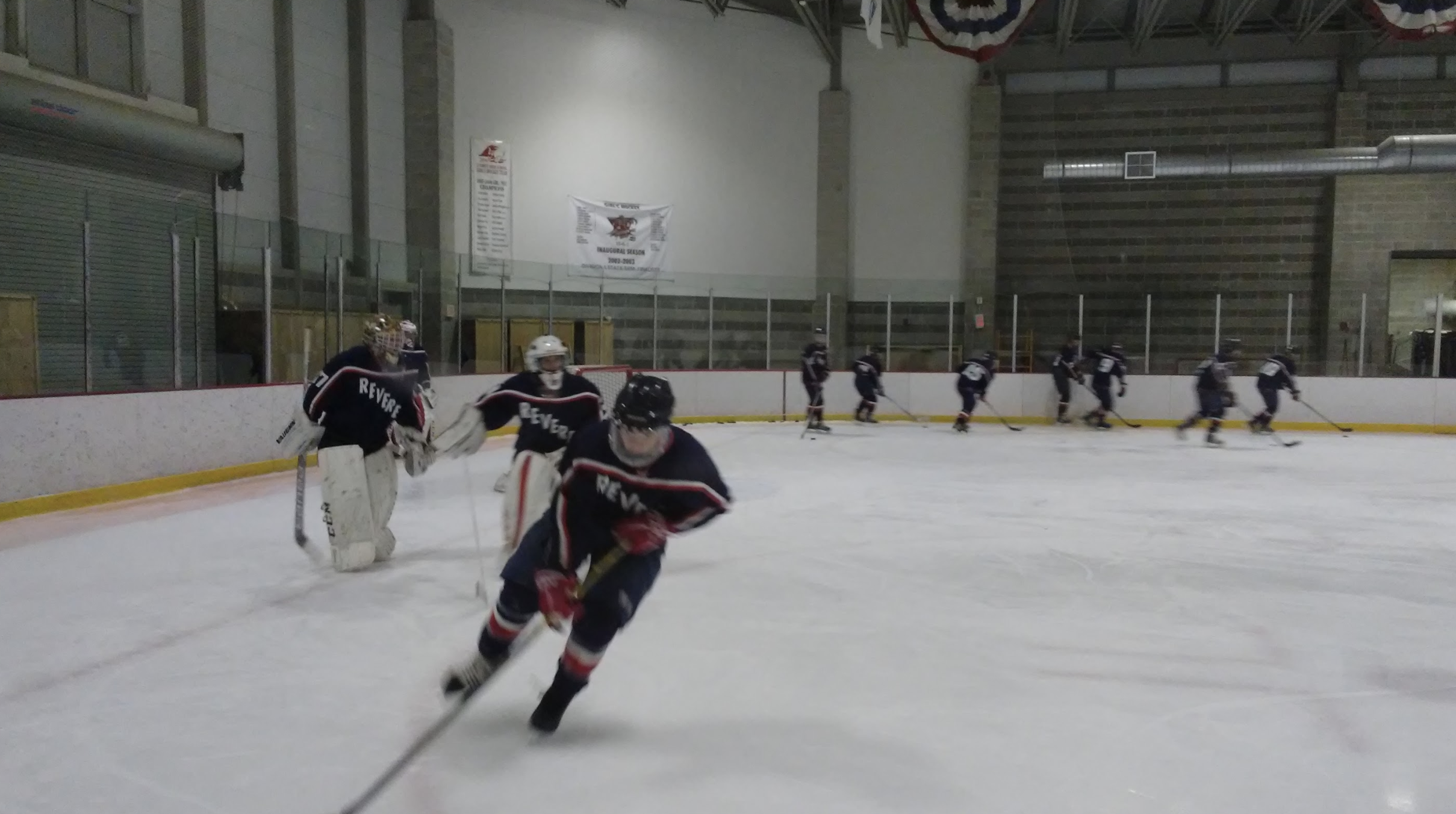 The Malden-Revere joint Boys hockey team played their third game of their 2017-2018 season on December 15th, this time against Everett. Bringing in another win, the team's record as of now in early season is 2-0-1 (2 wins, 0 losses, and 1 tie).
With a final score of 8-0, the Malden-Revere team played a shutout game with freshman goalie Brendan Sweeney letting no goals through and saving about 5 shots on net. Period 1 consisted of five saves by the Malden-Revere team and two goals on Everett, with Everett only saving one shot, leaving the score to a nice lead of 2-0. After the first period, Everett didn't take any more shots on net, leaving period 2 with a nice and easy three points from Malden-Revere, placing the score at 5-0 at the end of period 2, with Everett still far behind. Period 3 played out a bit differently with three penalties being called, one on Malden-Revere, and two on Everett. With a goal being saved by Everett, and Malden-Revere, and three more goals made on Everett, Period 3 finishes of with a score of 7-0 and so does the game.
It's obvious that Everett started out fast but blew out way too quickly, taking all of their shots on net in the first period, and taking no more for the rest of the game. However, the Malden-Revere team took it slow, scoring modestly in each period but keeping their defense and goalie locked down. This had let them add up their points over the three periods into a whopping 7-0, keeping the Malden-Revere Joint Boys hockey team undefeated as of this early into the season. At their current rate, it looks as if they could be having a great season this year.