If you've ever wanted to do more for Malden High School and want to be involved in fundraisers for Malden High School, then Business Club is the place for you. The Malden High School Business club sets out to raise money in a variety of ways in order to give it back to the school to create opportunities of fun new events after school such as school dances and fundraisers.
Ran by President, Cleef Jonathas, there is Vice President Kat Jabbarin, and Treasurer Isabel Tellez. The club also has a committee of 6 people that help with running the club. The idea of the club came from Jonathas when he came up with the idea after realizing that the previous school he attended before Malden High School offered a variety of after school events that Malden High School does not. Jonathas created the Business Club to change that.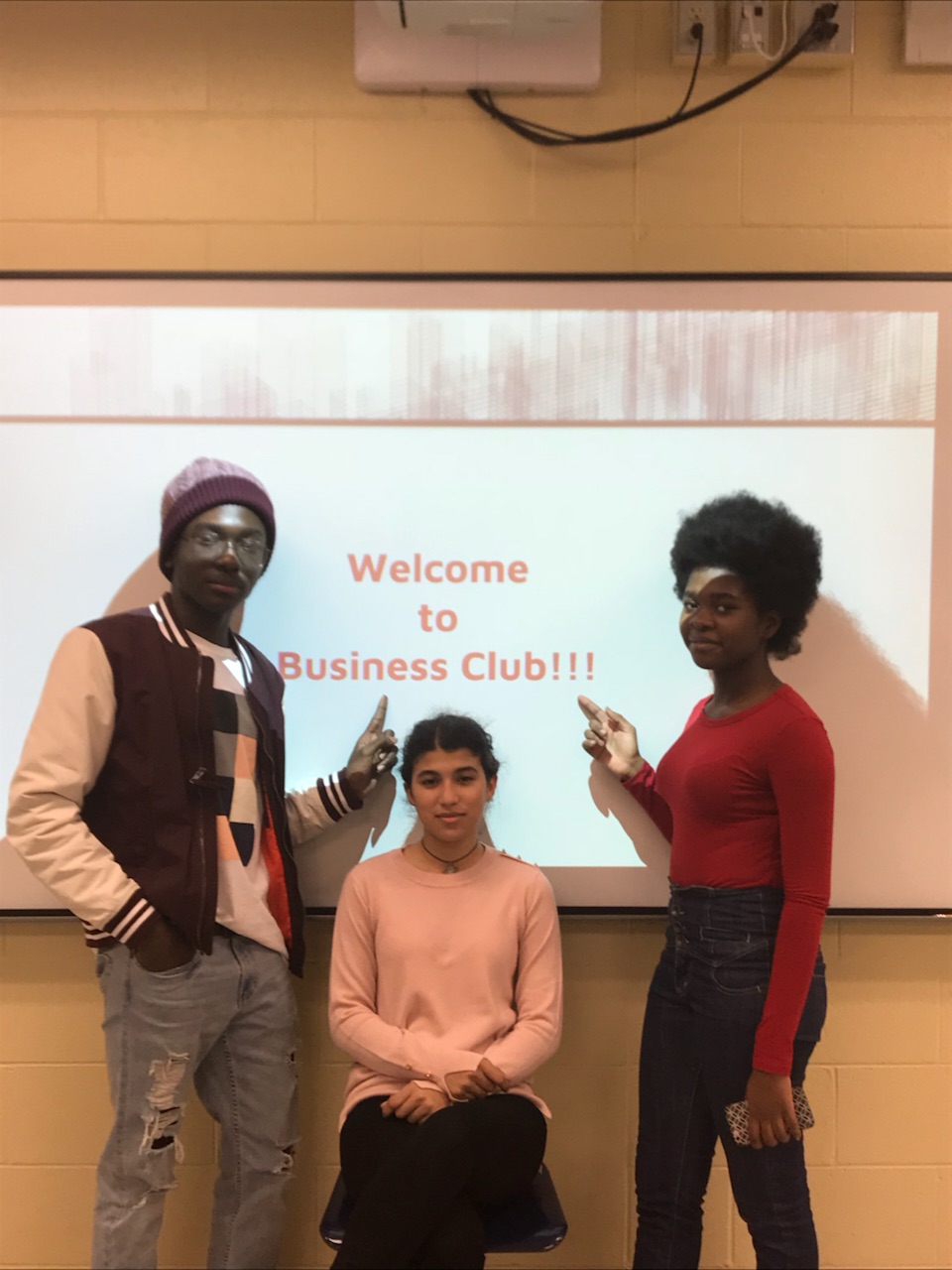 While called "Business Club", it actually has nothing to do with the what is taught in the business courses at Malden High School. The club is used to raise money for the school using fundraisers such as movie nights. The club does however have a little bit to do with actual business considering that they are raising and managing money.
The clubs main goal is to raise as much money as possible. They plan on getting themselves involved in school activities and finding ways to make money off whatever they get involved in. With the money they raise, they will try to better Malden High School as a whole by creating more after school events and activities for the students to get involved in and have fun doing.  As a club, they want to do whatever it takes and work hard together to keep the club going; they strive to and accomplish this overall goal of making profits and benefitting Malden High School.
The club meets every wednesday after school. All students of MHS are welcome to join and help them with their goal. Aside from their goal, the club also wants to make sure all of their members have a good time. As said by Jonathas, "[They] are [there] to have a great time and to create fun events for [the] school".