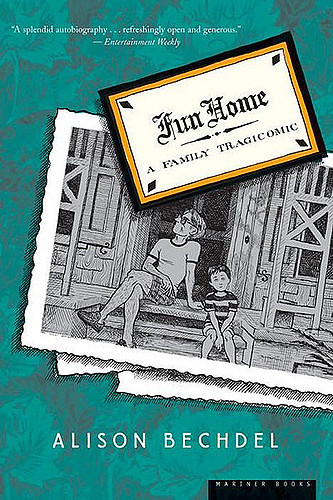 "Caption: Every so often, there was a rare moment of perfect balance, when I soared above him." is the final line of the musical Fun Home based on the graphic novel of the same name written by Alison Bechdel.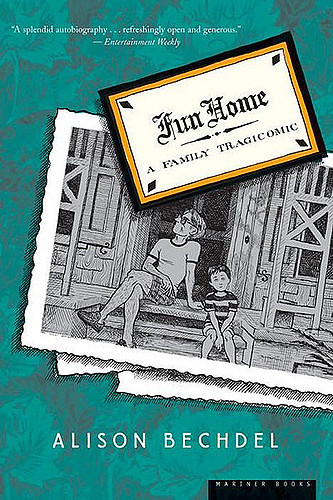 Fun Home is the autobiographical story of Bechdel, a Lesbian cartoonist whose gay father commits suicide during her early years of college. Bechdel's father, Bruce, is an English teacher and mortician with an obsessive relationship with his Victorian house in rural Pennsylvania. He has been revamping it meticulously for the majority of Bechdel's life; Bechdel even goes as far describing his infatuation with this house stronger than his love for his family.
Both the musical and the novel can be labeled as a tragedy, a comedy, and a coming-of-age story all in one. It is also an entirely separate entity from the graphic novel which served as a breeding ground for the themes, lyrics, and general framework of the musical. The mus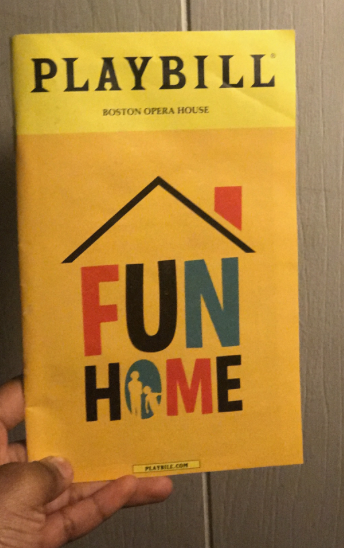 ical was adapted by composer Jeanine Tesori and playwright Lisa Kron. In 2013 the duo made history by becoming the first all-female writing team to win the Tony for a musical score. The storylines of both the musical and graphic novel intertwine and neither follow a linear model.
The musical follows Bechdel during three distinct periods of her life portrayed by the characters Small Alison, Medium Alison and fully-grown Alison. Small Alison's storyline revolves around Bruce's devotion to the house and the beginning's of Alison's navigation of her gender expression–which is ultimately quelled by her father–and her experience growing up in the "fun home", the Bechdel Funeral Home, explored in the numbers "Party Dress" and "Come to the Fun Home" respectively.
Medium Alison chronicles while she is away at Oberlin College and maintains a cryptic correspondence with her father who sends her evocative works of literature that do everything but spell out both Bruce's and Alison's same sex attraction. While away at college Alison plunges into the pit of self-discovery and enters into her first serious relationship in the number "Changing My Major".  
Lastly, adult Alison, serves as a conduit between all of the phases of Alison's life. This particular character narrates the entirety of the musical interpreting scenes of the past while offering witty comments and cathartic revelations of her past as it became all the more clearer.
Bechdel has been creating art for decades mainly through her graphic novels but this new modern musical is yet another piece of art that will ensure that her nuanced literature will reach as many audiences as possible and resonate with people in various ways.