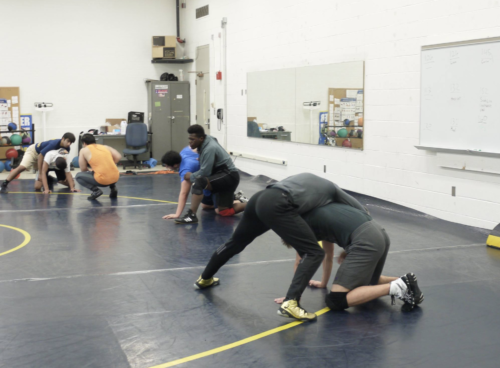 On Thursday December 28th, 2017 on the wrestling team had a match against Saugus. Here are what some of the wrestling team members had thought on that day.
Seth Jones said that "During the match [he]  was nervous because the [other] team was good." Even though Jones did not win the match he still fought as hard as he could during it. They had lost as a team but it was a result of the team not having enough members to wrestle the opposing team.
When they had wrestled most of the members had won the matches. Jones had lost his match he said that "[He] could had wrestled better but [he] fought hard during the match." Jones had said that "The team did really good overall." Comparing it to other games Jones had said that "[they] did go 
od over all but lost because we didn't have a lot of kids." In the future Jones said that he would like to improve on his shots and hopefully he will do good on his future matches.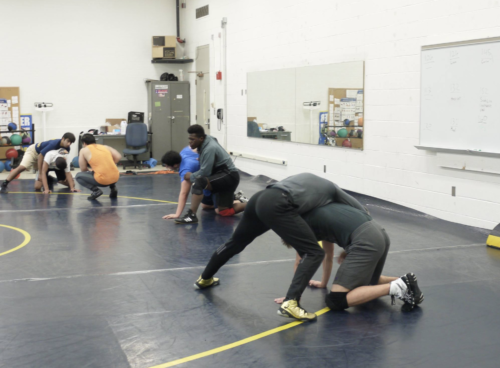 Stephanie Campos had said that she was really nervous before the match. Then after the match was over she didn't feel nervous anymore but relieved and tired since wrestling is hard work. Campos had said that "[The] team did great [with their] Individual matches." Campos had also said that "[She] [believe] [her] last match was better than my first match." She had also said that she can always improve more on her wrestling skills and learn more techniques.
Campos had said that "[her] favorite move at the moment is the headlock because it helps [her] get the wins [she] [has] now." Campos said that she does not know what might happen in future matches but hope that she could continue her winning streak. Campos said that she had made it to womens' sectionals this year and is excited about it. Since it is her first year going to it and she hopes to be the 1st in her weight class.
Carlos Parada Araujo had said that he felt sick before the match and felt slow and fatigued. Even though he had won his match and was happy but he became more fatigued and sick. He had said even though they had lost as a team due to forfeits the team had solid individual wins. Parada Araujo said that "I didn't do as well as I wanted to because I had a cold, so I feel I could've done better." He said that the team did good overall, even though they did not have many returning members. He had said that he did not do better this match than last match because of his cold. He had also said that "this match was more draining than any others, I had to work even harder and [had to] pace myself."
Click here to view a wrestling photo gallery.