The Malden High Baseball team is starting their season off at full swing and with high expectations. The biggest goal for this baseball season is to score enough wins to hopefully make it to the State Tournament.
The team has yet to make it to the state tournaments as of 2015. but hopefully, this season may be different. To be a state tournament qualifier, a team has to have at least ten wins which this team has the goal to accomplish, and a score of 9-4 at worst to be a qualifier.
Junior Reid Kankel says that "[The team has] talent this year. Hopefully [that is] what will change things." Besides the talent and hard-working ethic of the team, what they have is passion. "[Baseball] is a sport [where] you always have to be physically and mentally in the game to be good," Kankel adds on.
Coach Steven Freker, who is currently in his 33rd year of coaching Division One high school baseball, shared that the team has been really wanting to work towards "[succeeding] both individually and as a team"
Many of the varsity team members have been longtime baseball players, such as Senior Anthony Alterio who has been playing since the age of four. Others have been on the varsity team for three years, Kankel joining in his freshman year and Senior Tylor West who made varsity sophomore year. Talent is something the team is not lacking.
A great thing about baseball is being part of a team. West says that "[His] expectation this year [is that the team sticks] together." Their practices have been very productive, as West adds that "when the team gets to games, [they] know that [they] can compete with any team out there."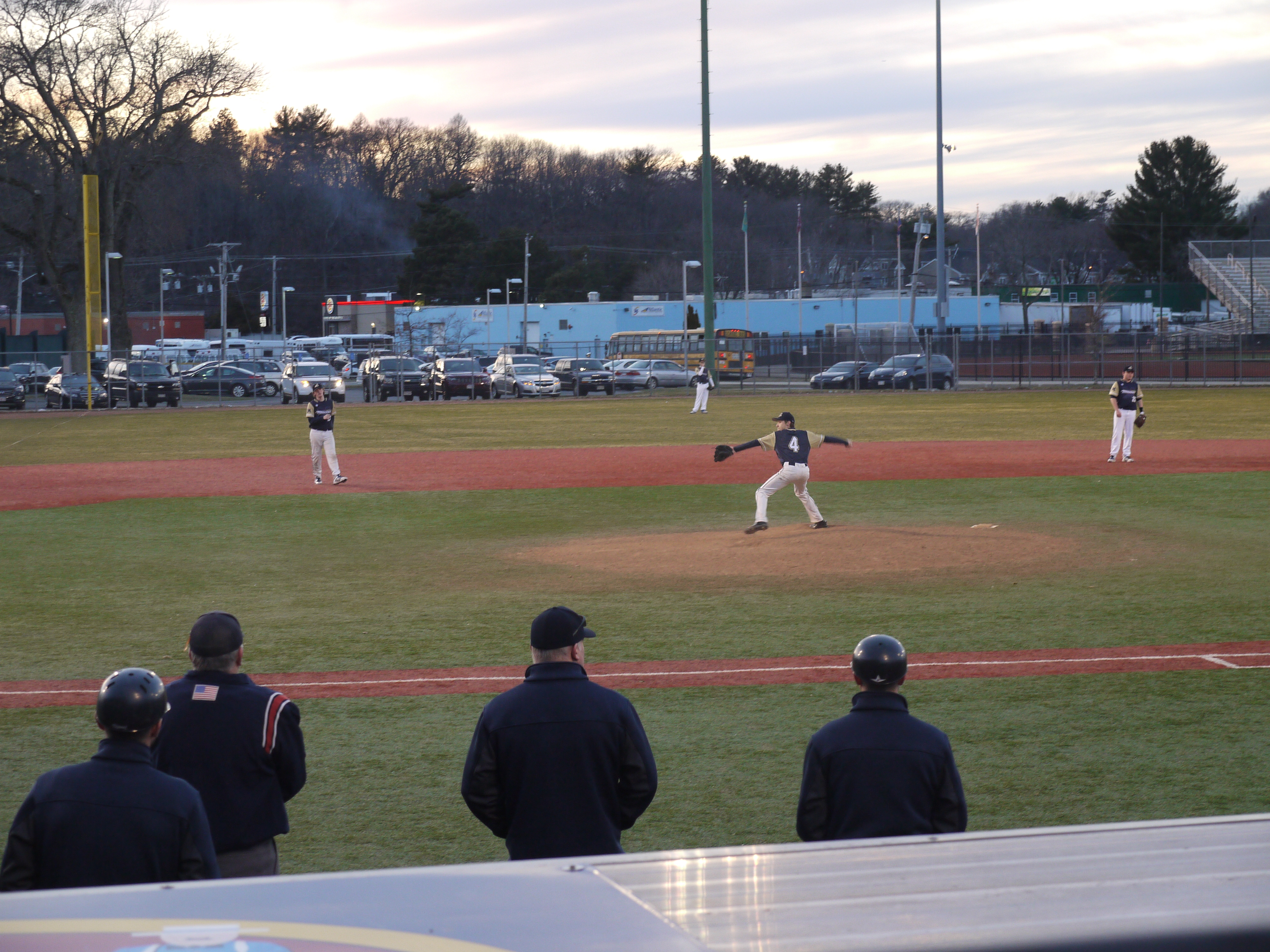 Coach Freker praised the team, saying that "this year, [they] have been sticking up for each other and playing each game to the end despite the tough losses." Out of the seven games the team has played so far, the team has won one game, but there is plenty of time to turn that around.
However, what they really hope to improve this year is their defense, because of defensive win games. Alterio states that for the rest of the season, the team plans to "play hard and fight for a spot in the tournament." Although their offensive skills have been very successful, Coach Freker has explained that their "defensive errors in the field [is what] has cost [them] most of [their] losses."
Nevertheless, the varsity baseball team is full of talent and passion. Players have surely proven themselves on the baseball field during the games, really stepping up when needed.
There are many challenges that the team will be facing the rest of the season, however with the hard work during practices and their ten seniors who have been working really hard, the baseball season looks promising.