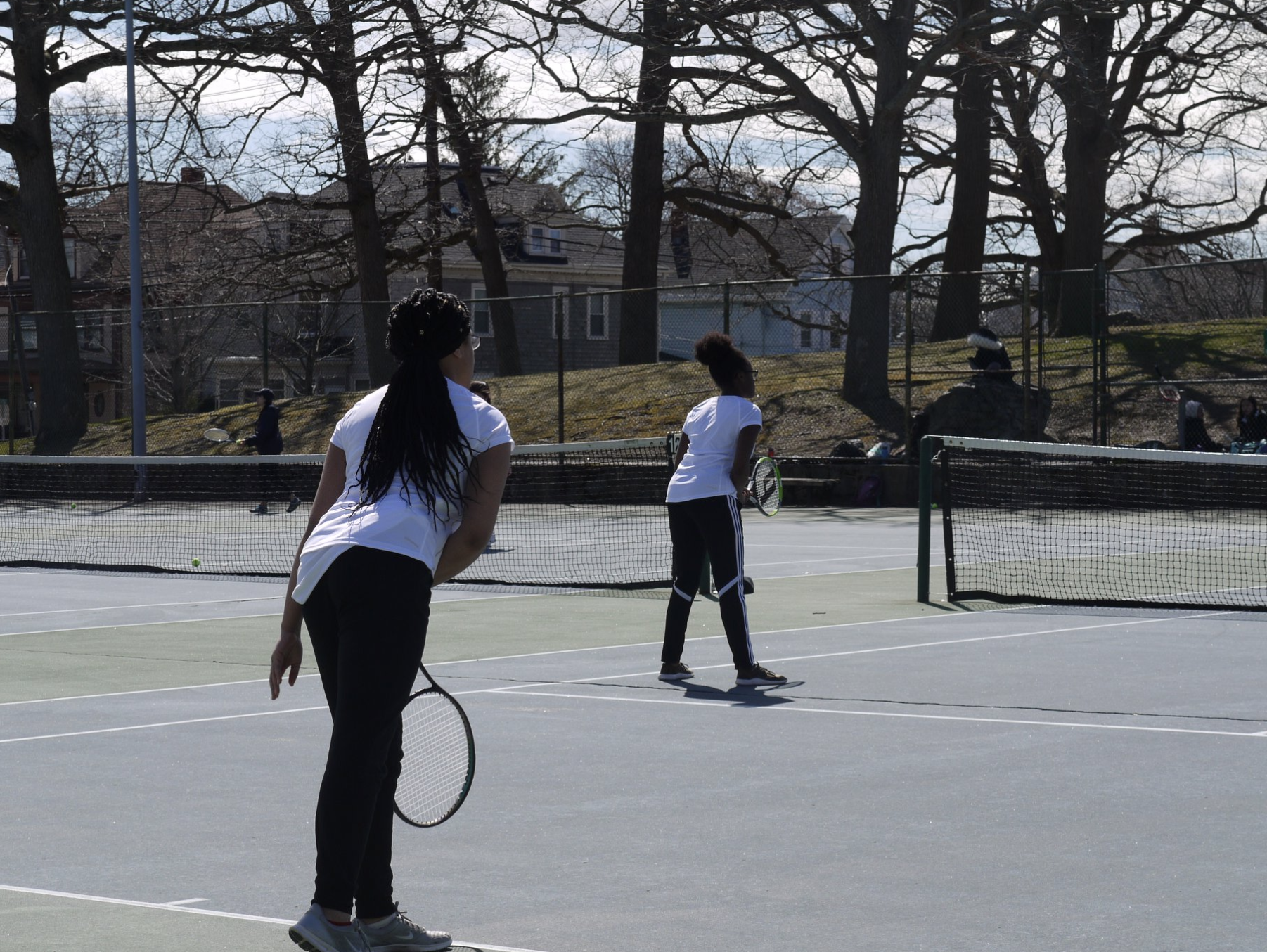 Over April vacation the Malden High Girls tennis team played against Medford at Amerige Park.
Senior captain Tiffany Yu played first singles, sophomore Astha Lama played second singles, and junior Nicole Chen played third singles. Juniors Joelle Rosiclair and Mahalia Guillaume played the doubles round. Then, juniors Queenie Dang and Manuela Sanchez played second doubles.
Due to the game being during vacation not everyone on the team was able to be present but the team still pulled through to win most of their matches.
Lama's expectations before the game was to win even though they were not as strong because "[they] were missing many other good players", which might have led to a lack of confidence. For singles the team played two sets and a tie-breaker. The score for the sets were 6-4 and 7-5. Chen, who played singles, usually plays doubles and did fantastic. Even though the match ended up a tie "[she] was pretty satisfied with the score because [she] was trying [her] best and towards the end [she] was getting pretty tired and the opponent and [her] were fairly matched". Going against her opponent she enjoyed playing because "[she] had a really good rally where [they] both kept hitting really good shots and [they] would keep trying [their] best to receive it."  
Lama and her opponent played a ten point tie-breaker since it was faster and would not have both teams waiting for them to finish. She felt that she "could have pushed [herself] to get some of the hits that [she] decided not to because [she] was tired.
Although everyone did well in their matches she felt "the team needs to work on their footwork and [their] reflexes." She feels that footwork is also something she can improve on and sees the team working hard enough to get better.
Medford were good opponents to go against because the girls were "competitive and determined to win" . Lama's opponent "was very friendly" and also saw that everyone else seemed to enjoy the game as well. She did find that it was challenging due to the lack of time they had to play.