Player spiking the ball over the net. Photo by David Cartledge. 
This year, the Malden High School boys volleyball team had one of their best seasons yet. With a record of 14 wins to 6 losses, they managed to make it to states for the first time in the five years the team has been around. Though they were knocked out in the first match of states with a score of 3-0, they still had a great season that Coach Jurkowski described it as going "very well" and that it was "awesome to see how happy the team was making it to states for the first time."
Like most sports teams, the boys volleyball team set some goals at the beginning of the season to see how well they would perform and if it would meet their expectations. This season for the volleyball team, a lot of those goals were met. Some goals that Coach Jurkowski wanted to meet before the end of the season were "qualifying for states", and he also wanted to "win [their] league". The team reached both of these goals. Another goal that Coach Jurkowski wished the team had met was to "win a home game for states", which they were unable to do because the game they played was against Boston Latin Academy, who was a very experienced team.
The boys volleyball team is a very senior heavy team, with the starting lineup having seven out of the eight players being seniors. There are a total of eight seniors on the volleyball team, and when asked how the graduation will affect the team next year, Coach Jurkowski stated that "Losing eight players will be a huge challenge for next year" and that in the past, there were usually only "four or five players that graduated".  All three of the captains on the team this season were seniors, so there will also have to be new captains assigned next year.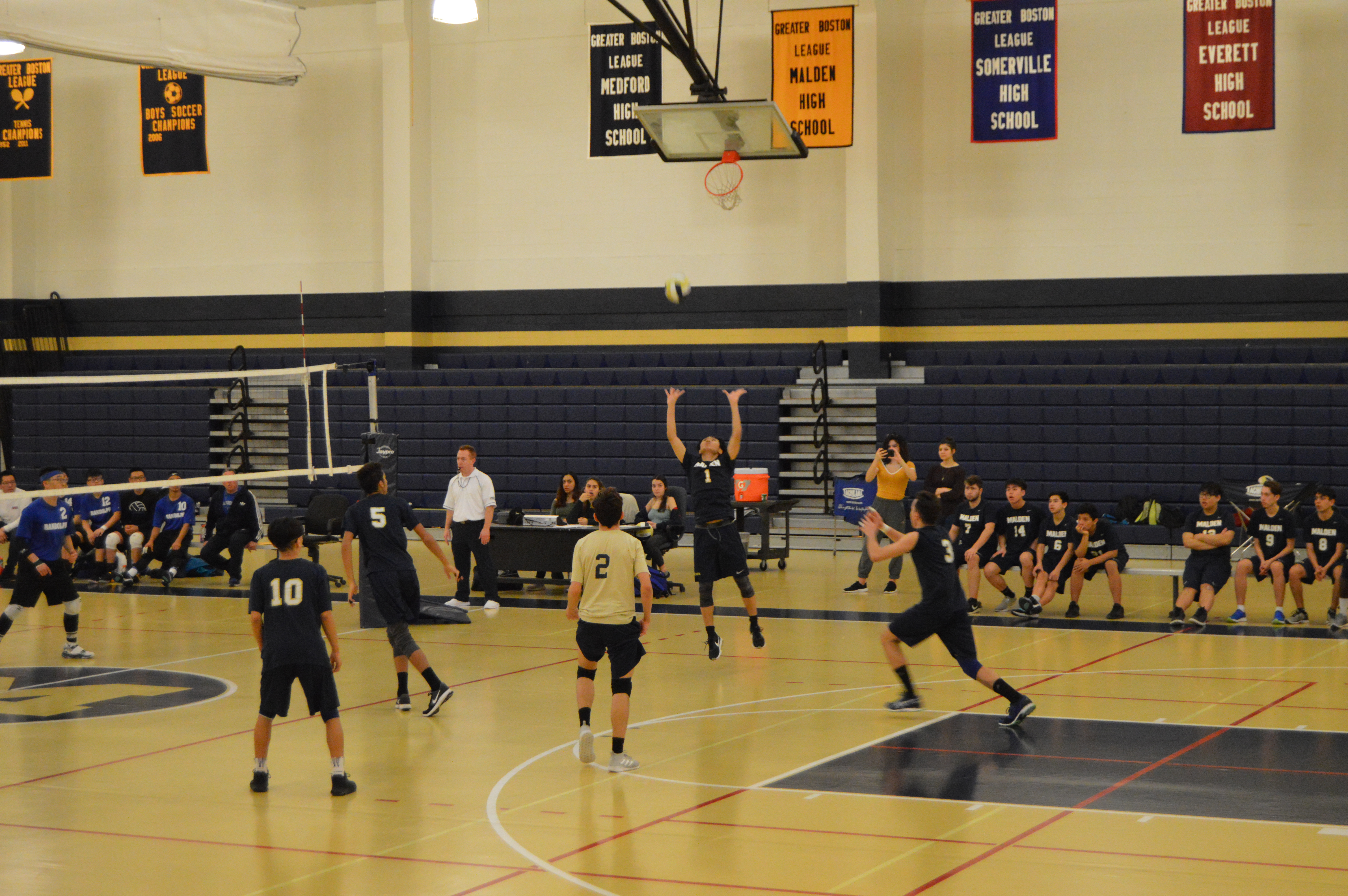 Although the team is losing a large number of experienced players, they still have many other talented players that they will be able to rely on. Junior Reda Said, one of the potential future captains of the volleyball team, said that he was "very excited" to be able to make it to states this season because it was their first time making it. When asked about the states match, Said stated that "they were a much better team" and that "[they] gave it their all."
When it came to the performance of the team this year, the team thinks that they performed very well and that there isn't much they could have done better. Coach Jurkowski said that the team had "a lot of senior leadership" this season, and that their "hitting and team chemistry was very good." Said stated that during the states tournament, "[They] could have been much better" and that the only issue was they [They] couldn't get [their] hits off" against Boston Latin Academy, who had made states many times prior.
The boys volleyball team had a great season overall, making states for their first time, and finishing the season with a great record. Although the team next year will be losing a large amount of their players, they still have the talent and team chemistry to succeed just like they did this season.