With K-Pop attracting many fans all over the world, it would not be a surprise that one group in particular is getting recognition, the group BTS.
BTS, also known as the Bangtan Boys, are a boy group that debuted in 2013 under the company BigHit Entertainment.
There are a total of seven members whose names are Namjoon, Jungkook, Jimin, Yoongi, Taehyung, Jin, and Hoseok.
The group continuously captivates many large audiences all over the world by topping charts such as Billboard, scoring number one on their artist 100 chart. With that in mind, they have even been the first K-Pop act to also take account on achieving number one on the Billboard 200 chart with one of their albums titled Love Yourself: Tear. Aside from them topping charts, they are allowing the K-Pop industry to thrive and break barriers between languages for other groups to gain recognition. BTS has never stopped to amaze me with not just only their music, but also their powerful performances.
Though, one of the albums that attracted me is one of their albums titled The Most Beautiful Moment in Life Part 2. The album was released on November 20th, 2015 and consists of nine songs in total. The songs are Intro: Nevermind, RUN, Butterfly Whalien 52, Ma City, Silver Spoon, Skit: One Night in a Strange City, Autumn Leaves, and House of Cards.
In just under forty minutes, BTS is able to draw you into the world of youth, joy, and happiness with this album. One of the reasons why I listen to BTS is because their able to create such great music and talk about societies issues at the same time.
The Most Beautiful Moment in Life Part 2 album presents a daring and bold feeling to it while part one, the previous album, gave off a deteriorated feel. The first song that comes up is "Intro: Nevermind" which is a rap that is performed by Yoongi, Namjoon, and Hoseok. The song starts off with fans screaming in one of their concerts, then Yoongi coming in to rap. In the background, there is a continuous beat followed by a piano and a guitar of which displays a soft yet fearless emotion to it. The meaning behind the lyrics describes one of the members, Yoongi, hard journey towards his music career and becoming a rapper when his family was not able to support his decision.
The next song is followed by their title track "RUN." This song has a fast tempo and is great to listen to when you feel that you are just lost and need some lifting up. The message behind the song is the sorrow and pain of love, which the music video demonstrates.
Things start to calm down more now with "Butterfly" after. The song has a mix of genres, of which I was surprised to know because everything merges together beautifully. On top of that, the lyrics are sentimental, taking a mellow sound. From my interpretation of the lyrics, they are asking someone to stay with them even through rough times, which they may be asking towards their fans as they say in the lyric translation, "Will you stay by my side, Will you promise me, If I let go of your hand, you'll fly away and break."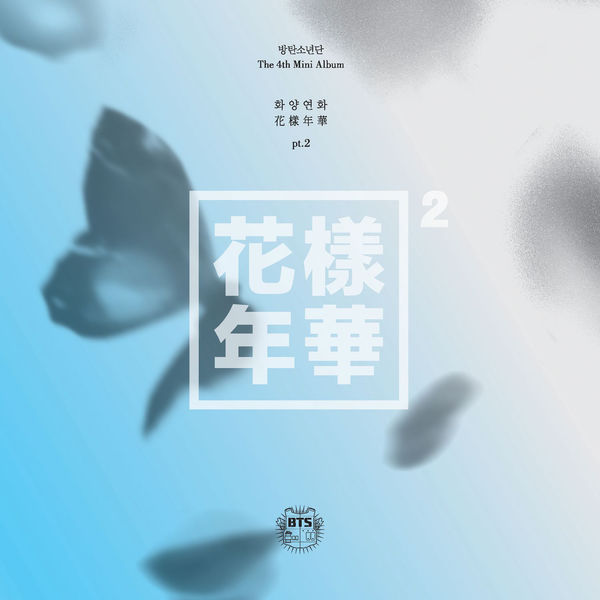 Now, lightening up the mood a bit is "Whalien 52." When reading the title of the song it may throw you off a little but despite that, once you start reading the lyrics it will start to make more sense as I had to do the same too. The song overall symbolizes and encircles a story about a unique whale in the big ocean that is lonely, which the main point of the song is isolation and having the desire to be heard by others.
Giving a party like feel and appreciation of where you came from, you would definitely have to listen to "Ma City." The song renders an identity admiration as the lyrics go "I can't help but be proud of it, right?" as Yoongi was referencing that he came from the city of Daegu in South Korea. One of the major implements of the song that made me enjoy listening to it was how when the members were mentioning of which city they came from, they used dialects that people from their hometown would use, proudly representing their town.
Another iconic song is 뱁새, which in English is translated into Silver Spoon. Silver Spoon is very upbeat but has a deep meaning to it. BTS sings and raps in their lyrics about people who think highly of themselves. The group uses various phrases throughout the song and utilizes them to comment about the struggle of power between the older and younger generation. Their commentary generally criticizes on how the younger generation is sick and tired of being stepped on by their seniors who are full of luxuries and have no care for the difficulties that the youth have to go through.
Next on the tracklist is actually not a song but rather a skit. The skit is called "One Night in a Strange City." It is an intermission between the songs. In the skit it is just the members discussing about how far they've come since their debut while putting an entertaining twist to it.
After the intermission, the song after is "Autumn Leaves." The song is also known as Dead Leaves. It goes along with the spirit of fall and inclusively the month of October. The lyrics address about what it's like being young and slowly parting away from it. They depict about how being a youth can be a period of season or time that can maintain a particular meaning to our lives. Aside from that, they are also referencing that as the leaves fall, they are signifying that our years start to slowly slip away, and we long for it to still be with us.
The last song in the album is called "House of Cards." From my own interpretation, I believe that the lyrics is referencing to BTS trainee days which is basically when you train to be a k-pop idol before you actually become one. The lyrics reveal about how they are continuously awaiting for their happy days but only waited for things to be destroyed one by one such as their dreams which they considered "hazardous." The title and also the lyrics "house of cards" can be a phrase for life which may represent how in life some things may tend to fall apart and that we cannot escape since we're hopeless as the lyrics go "a house made of cards, and us inside." But later on after they say "even so, I keep hoping" implicating that even through their own hardships during their training days, all seven of the members endured the pain and stayed together.