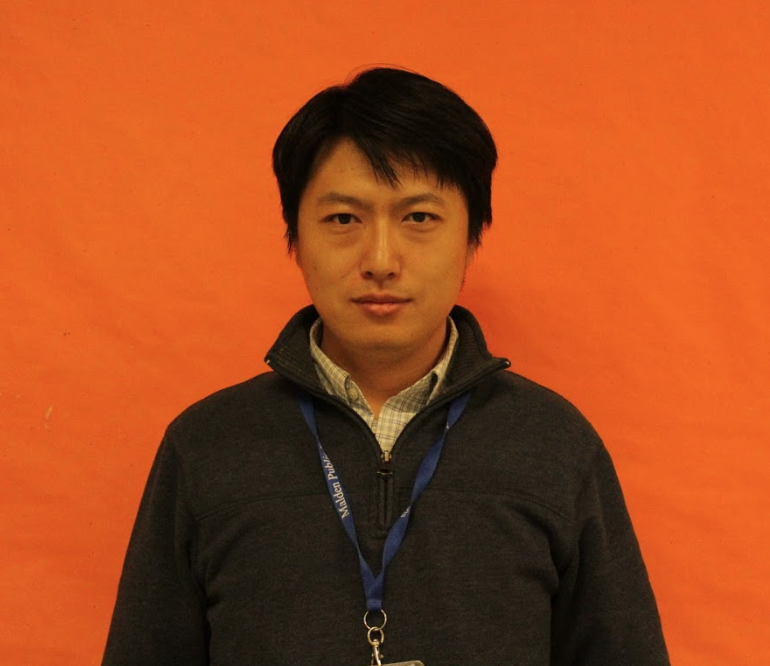 As school starts back up at Malden High School, new Pathways biology and physics teacher Zuqian (Jason) Jin joins the staff for another successful year of teaching.
Before coming to Malden High, Jin previously taught Inertial Confinement Fusion (ICF) physics at Waltham High School for 2 years. He later wanted to try teaching a new topic, and being a "half-generation" immigrant from China, Jin decided to teach SEI. SEI is a technique for teaching English to students who may be new to the country or just don't speak English as their first language. Once their language level is proficient, the students are able to attend normal classes. After teaching at Waltham High School, Jin decided to apply for a different job, a decision which brought him to Malden High.
During the hiring process, one of the main things that set Jin apart from the other teachers who applied for the job was the fact that he is certified in four different areas, including physics, biology, Chinese, and SEI endorsements. This is very rare, as most teachers are only certified in one or two subjects. Now, Jin teaches Pathways Biology and Physics for students that are not ready for the "mainstream" and need a more personal learning environment.
According to Jin, "Pathways is an alternative high school for students who need different environments and don't fit in the 'mainstream'." There are only about 15 students in the class, which helps him give his students the more individualized  attention and direction that they need. He describes it as almost like a "private school," which makes learning easier for students who have a harder time in normal classes because of "things like peer pressure, homework, or thier schedule." Jin always wants to help his students and not "leave them alone;" he wants them to be comfortable in his class.
Jin also mentions that Malden High School is very similar to Waltham High School. He says they are "both big schools with a [Pathways] system that works." Having this effective system has made it much easier for him to adjust to the new environment. The transition to the new school has gone really smoothly for him and, although Malden High is huge, he can always get help easily.
So far, Jin is enjoying teaching his class because, even though he has to follow certain guidelines, he is able to "make [his] own curriculum," which he views as a way to represent himself to his students. On top of this, his goal for this year is to "show [his students] a way to be successful and direct them to success." Jin is excited for his new job teaching Pathways biology and physics at Malden High School and he's looking forward to a very successful year.