Once a year in September, Malden's very own television station, MATV, holds a celebration to commemorate those that have spent so many years with the company and helped shape it into what it is today.
Before things began, the main room had a projector and screen displaying pictures from years past, including staff members, the company's very beginnings, and even the station's building being first built. A little after 6:15, an announcement was made that dinner and refreshments were being served to the left of the main entrance of the hall. Soon after the guests had gone back to their seats and got comfortable, another announcement was made that the awards were going to be handed out.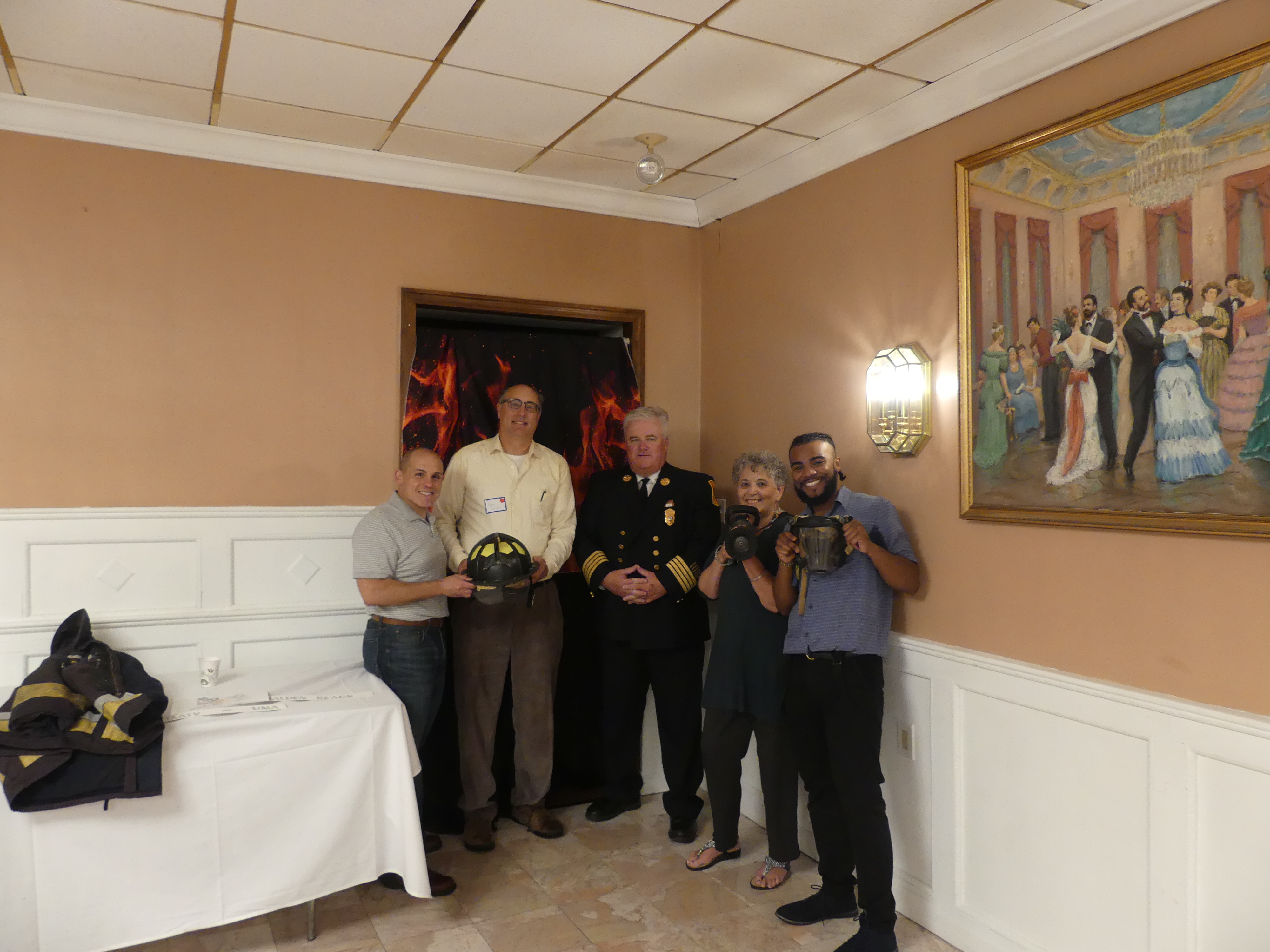 One by one, the staff members and longtime supporters of MATV were called up to receive their awards. 
The Citizen Journalist of the Year Award was given to Diti Kohli. Kohli is known at MATV for being an intern reporting for the company. 
The Intern of the Year award was given to Jenna Brown. Brown's role in MATV is most similar to Kohli's due to them having a background of interning at MATV. 
The Producer of the Year Award was given to Dimitry Leganeur. Leganeur has been one of the main producers at MATV and was even honored through a podcast on MATV's Official YouTube. 
The last award given was to Malden Reads, for being the Best Community Impact. Malden Reads is an organization that encourages students to enjoy reading books.
Atop of awards being handed out, a fireman was present and let guests take pictures with props and a background. Raffle Prizes were on display near the entrance of the function hall with different themes, one including Halloween, tickets for the Greater Boston Stage Company, and lottery tickets. Music was played before the program began by guitarist Jose Gallende.
Overall, the event was very special to a lot of important people that work very hard every year to add an aspect of Malden thats makes living here feel even more unique.
Check out the photo gallery to see more pictures from the event here.